Built during a time when housing remained racially segregated, Rochester Heights in Raleigh, North Carolina is one of the earliest subdivisions designed for African American homeowners. Sited in the flood plain of Walnut Creek, Rochester Heights is subject to frequent and severe flooding events, and faces increasing threat of devastating downstream effects posed by large-scale urban development within the surrounding watershed.
History
Following the Civil War and Reconstruction, homes of Black families were scattered throughout the city, though many were concentrated in the lowland areas close to downtown. Middle and upper-class white families lived in predominately segregated areas but working-class neighborhoods in industrial areas near mills and railroad-related industries were racially mixed. Economic advancement for African Americans began in these industrial neighborhoods near the downtown core, and a community with thriving businesses and churches soon developed. Downtown's Hargett Street, known as "Black Main Street," was home to almost 50 Black-owned businesses in the 1920s.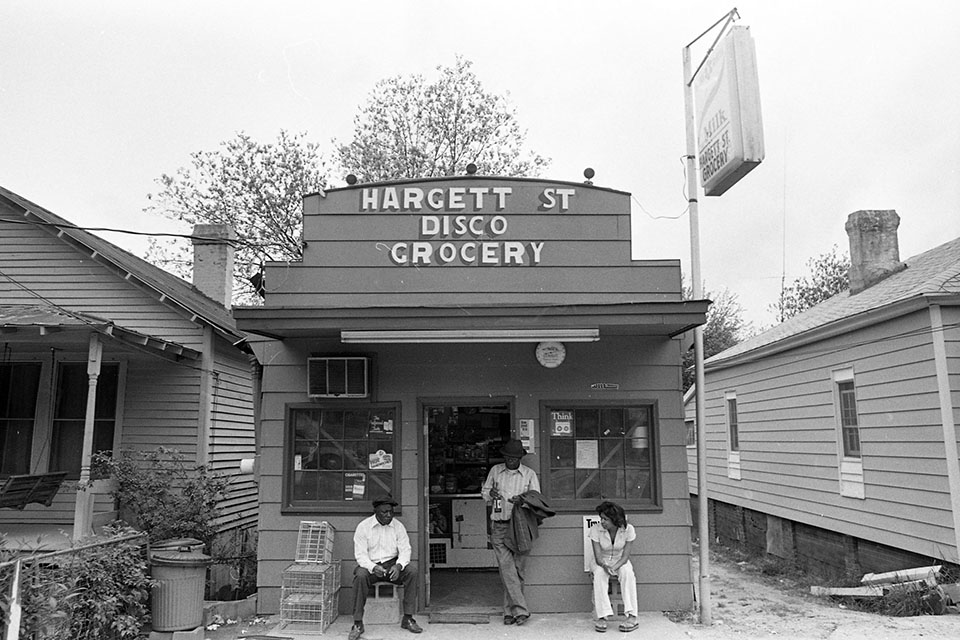 After the Great Depression and the Second World War, a national movement of urban renewal, ostensibly designed to eliminate city slums and provide improved housing, led to mass clearances of inner-city neighborhoods, including Hargett Street. In Raleigh, as in most American cities, urban clearances were part of a plan to construct a highway interstate system and new transportation links. One hundred sixty-five families were displaced and more than 200 buildings were demolished and paved over to construct Downtown Boulevard and the Raleigh Beltline, which divided the business district from surrounding residential areas and provided easy access to downtown for residents of the exclusively white suburbs to the north and west.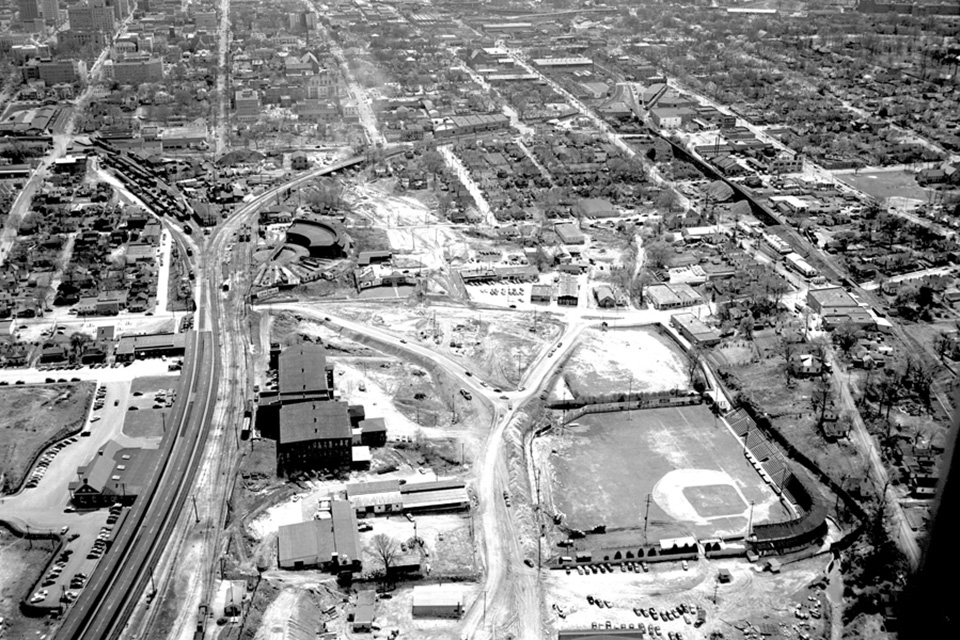 The Picturesque landscape of neighborhoods like Boylan Heights and Cameron Park, with varied topography and gracious curvilinear streets navigating natural ravines, attracted white residents leaving the city center. African Americans faced much greater challenges and fewer options. Many displaced families moved into high-density housing projects which had been built to replace inner city neighborhoods. Those seeking to purchase their own homes were excluded from the northwest neighborhoods, where terms of purchase prevented sale to African Americans. Even in neighborhoods without such explicitly restrictive covenants, Black buyers and developers faced "redlining," a government agency and banking policy which automatically classified African Americans as high-risk, making them ineligible for mortgage loans.
In the 1950s, white and Black developers worked in cooperation to build four new Black housing developments in the southeast of the city. Outside of Raleigh's downtown, African American communities had been largely concentrated to the south and east, where many plantations had been broken up and developed into small, rented lots. This low-lying, flood-prone land was less desirable to the developers and white families who had access to other opportunities.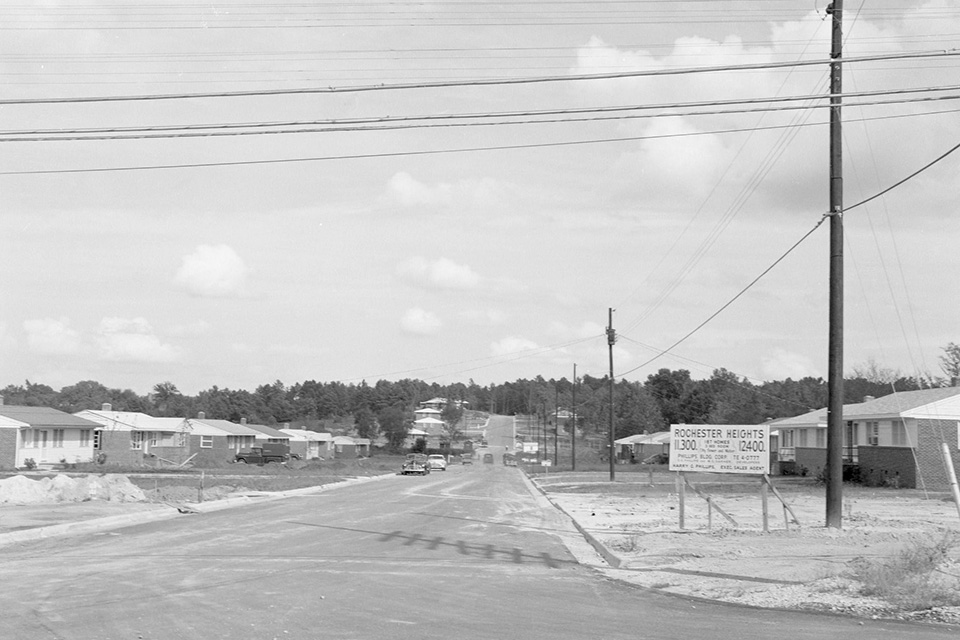 Platted in 1956 by E.E. Phillips, a white developer, on land purchased by Black landowner L.E. Lightner, Rochester Heights is the first post-war subdivision built for African Americans to be listed in the National Register of Historic Places. The neighborhood sits between two major roads, Garner Road to the west and State Street to the east. Both Rochester Heights and Biltmore Hills, another African American subdivision established a few years later, were developed to the south of Walnut Creek. This area is part of the wetland of the Walnut Creek watershed, which for many decades was drained for agricultural use. Distinct from the predominately white subdivisions of Raleigh platted north of the Creek, occupying the high ground between Walnut and Crabtree Creeks, this southern tract of the city is more vulnerable to major flooding events. In the late 1960s, the southern loop of Raleigh's Beltline was planned and built, dividing Rochester Heights and Biltmore Hills with a single underpass between them.
Though not laid out in a strict grid, the 39-acre neighborhood also does not have particularly curvilinear streets, and contains a single cul-de-sac. Streets are named for prominent African American sports and entertainment figures. Setbacks are generally 30 feet, and lot sizes range from .25 to .3 acres, with some corner lots being slightly larger. The predominant house types are one-story brick ranches and ramblers with a few split-levels built between 1957 and 1964. The development had restrictive covenants to control uses and design elements, though it became known for its unique brick mailbox pedestals, designed and built by masons who lived within the neighborhood. Ranches and split-levels were built to appeal to a modern and progressive market and the community housed a number of prominent African American residents including lawyers, politicians, masons, doctors, and professors at nearby HBCUs Shaw and Saint Augustine's.
The community is located in the flood plain of Walnut Creek, a tributary of the Neuse River. Walnut Creek flows to the east, immediately north of Rochester Heights, through land owned by the City of Raleigh now known as the Walnut Creek Wetland Area. In the mid-1990s, members of nearby Episcopal churches led by Dr. Norman Camp formed Partners for Environmental Justice (PEJ) to advocate for the human and natural resources of southeast Raleigh. PEJ led efforts to address flooding, dumping, invasive species threats, and the need for environmental education.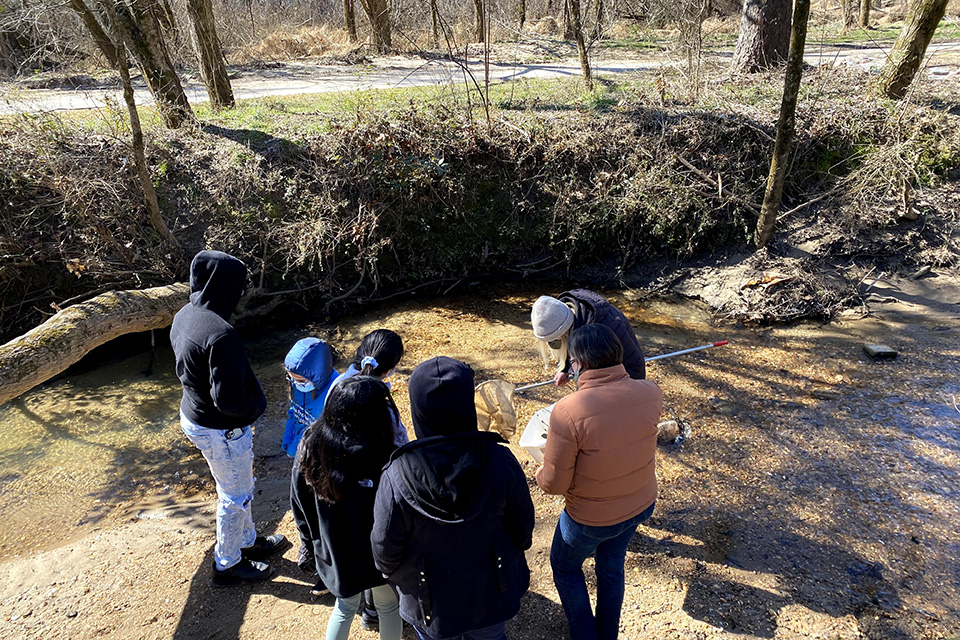 PEJ spearheaded a campaign to build the Walnut Creek Wetland Park, a tract of protected wetlands anchored by an education center. With assistance from a 2003 city bond initiative, the park and education center were established and later expanded to 58 acres in 2014. The Walnut Creek Wetland Park received a $1 million bond allocation from the city of Raleigh in 2014 and subsequently engaged with the community to formulate a master plan. The resulting master plan, which included improved pedestrian access for the Rochester Heights and Biltmore Hills communities south of Walnut Creek, was adopted by the city in 2018. In the same year, The Conservation Fund, a private organization that works with public and private partners to equitably conserve public land, created a Raleigh Parks with Purpose Community Task Force to specifically serve the Rochester Heights and Biltmore Hills neighborhoods with improved green infrastructure and park projects. As city funding was allocated to implement the Walnut Creek Wetland Park master plan in 2018 and 2019, residents began to see a lack of equitable distribution between the north and south sides of the watershed area, leading the community to work with The Task Force to secure additional funding. The Task Force, a partnership with private funders and existing community groups including Partners for Environmental Justice and the Walnut Creek Wetland Community Partnership, joined with the city of Raleigh to initiate a community-led planning process for developing a ten-acre wooded site along the southern edge of Walnut Creek Wetland Park on Bailey Drive. Aided by graduate students from North Carolina State University Department of Landscape Architecture, community members selected a concept for the gateway that offers pedestrian and cycle connectivity and incorporates interpretation of the history of the Rochester Heights and Biltmore Hills neighborhoods. A design team led by Design Workshop developed the final design in 2019. The city of Raleigh is working on the next potential parks bond, but construction on the 2014 Bond park improvement project is scheduled to begin in 2022. The Conservation Fund is currently fundraising for the construction of the Bailey Drive Gateway project. This gateway would incorporate interpretation of the history of the Rochester Heights and Biltmore Hills neighborhoods and offer pedestrian and cycle connectivity.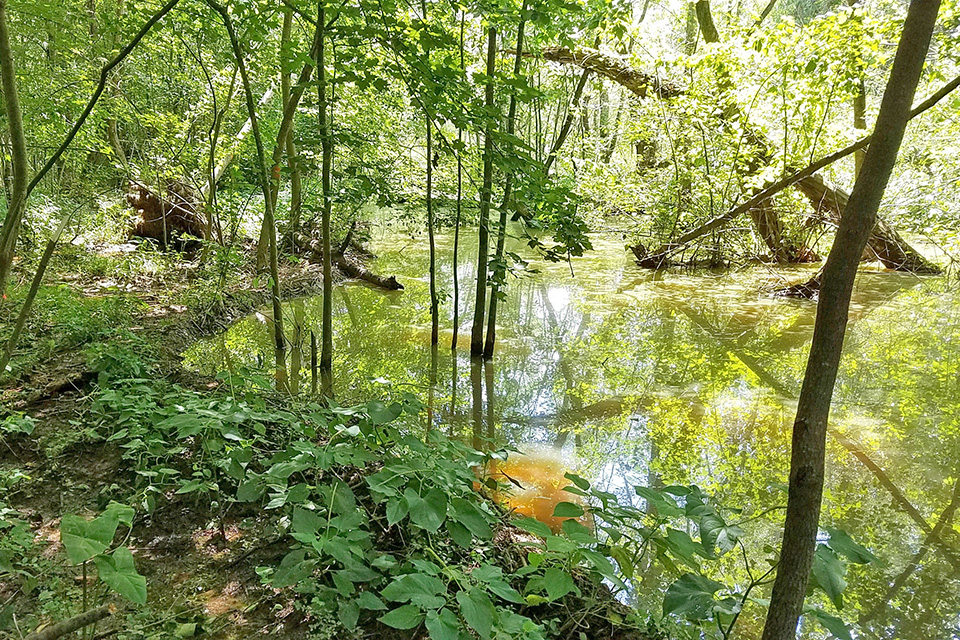 Threat
This Walnut Creek watershed area historically was used as a water supply source for the city as well as a dumping grounds and sewage outfall beginning in 1887. In 2020, it was revealed by the North Carolina Department of Environmental Quality that the Terry Sanford Federal Building in downtown Raleigh, just northwest of Rochester Heights, had been discharging sewage into the creek well into the 21st century.
Despite the green infrastructure afforded by the city's wetland area, Rochester Heights is subject to frequent and severe flooding events. A proposed 135-acre development, Downtown South, near South Saunders Street and I-40, is planned in three sections--one a brownfield site and two that are largely forested and within the floodplain, part of the Walnut Creek watershed upstream of Rochester Heights. Rochester Heights, built before many flood plain building restrictions were enacted, already suffers from flooding, which has become increasingly worse in recent years.
In the 1990s the city provided some stormwater improvements in the neighborhood and dredged Walnut Creek, partly in response to community-led environmental activism. However, climate change has increased the number and severity of weather-related flooding events. The proposed new development would add large swaths of impermeable surfaces upstream in the watershed that would have devastating downstream effects. While there are some commitments to stormwater runoff studies and mitigation, it is not clear whether they are adequate, let alone binding. African Americans in the City of Raleigh have historically been made to move to accommodate "color lines" and have often landed in substandard and polluted real estate. Residents in Rochester Heights have created a neighborhood over decades and do not want to be flooded out of the homes they have built as a result of a large, private sector development. Though flooding in the Rochester Heights is the primary concern, the potential for gentrification and demolition is also a strong threat, as seen in the nearby neighborhoods of Caraleigh, Fairway Acres, and Greenbrier Estates.
Despite planning commission objections, the city has approved a rezoning of the site which would allow developers to build up to 12 million square feet of office space, more than 9 million square feet of retail space, and in excess of 16,000 residential units. In 2020 the city considered a Tax Increment Grant, a tax-funded development subsidy which would ease the developer tax burden and potentially incentivize stormwater infrastructure and affordable housing, among other provisions. In November 2021, the Mayor cited the financial burdens experienced by the city and by taxpayers during the coronavirus pandemic when she announced that some tax-funded grants associated with development projects would have to be paused. As a result, the developers of Downtown South were forced to shelve plans to build a 20,000-seat entertainment and sports arena. Without a tax grant to fund the arena, the developers have announced they will not offer community benefits including affordable housing units and stormwater protections.
The Raleigh City Council discontinued its Citizen Advisory Councils, the city's primary civic engagement and oversight program, in 2020. An outside consultant has been hired by the city to devise a new civic engagement model, and the Council plans to appoint a community engagement manager in 2022.
What You Can Do to Help
Get Involved with the planning process for Bailey Drive Gateway project at Walnut Creek Wetland Park by voting for a design concept and reporting local flooding incidents.

Walnut Creek Wetland Park
950 Peterson St., Raleigh, NC 27610
Phone: (919) 996-2760
E: https://www.raleighparkswithpurpose.com/
Contact the Raleigh City Council or participate in a virtual City Council work session and encourage the City of Raleigh to conduct more thorough community engagement and collaboration with existing environmental justice leaders in Rochester Heights to ensure stormwater mitigation commitments are upheld.

Raleigh City Council
Raleigh Municipal Building, 2nd Floor
222 W. Hargett St., Raleigh, NC 27601

Support the work of Partners for Environmental Justice by donating directly.

Partners for Environmental Justice
813 Darby Street, Raleigh, NC 27610
Donate: https://www.pejraleighnc.org/donate
Visit the Walnut Creek Wetlands Center and volunteer to participate in a cleanup.

Walnut Creek Wetland Park
950 Peterson St., Raleigh, NC 27610

Learn More about environmental justice in Rochester Heights through the St. Ambrose Episcopal Church and share ideas and feedback with the North Carolina Water Resources Research Institute.

St. Ambrose Episcopal Church
813 Darby Street, Raleigh, NC 27610
Phone: (919) 833-8055

North Carolina Water Resources Research Institute
NC State University
Campus Box 7912, Raleigh, NC 27695-7912
Phone: (919) 515-2815
E: water_resources@ncsu.edu
The Conservation Fund
1655 North Fort Myer Drive, Suite 1300, Arlington, VA 22209
E: https://www.conservationfund.org/projects/parks-with-purpose-in-raleigh