Walks & Talks 2022: The PULSE Interim Memorial with Dix.Hite + Partners

Walks & Talks 2022: The PULSE Interim Memorial with Dix.Hite + Partners
Walks & Talks 2022: The PULSE Interim Memorial with Dix.Hite + Partners
All events will be subject to local guidelines on gatherings, including social distancing, wearing face coverings, and stay-at-home orders. Attendance is limited, not only to maximize the safety of those attending but to promote an intimate learning experience. If this event needs to be postponed to comply with local ordinances, registrants will be notified directly.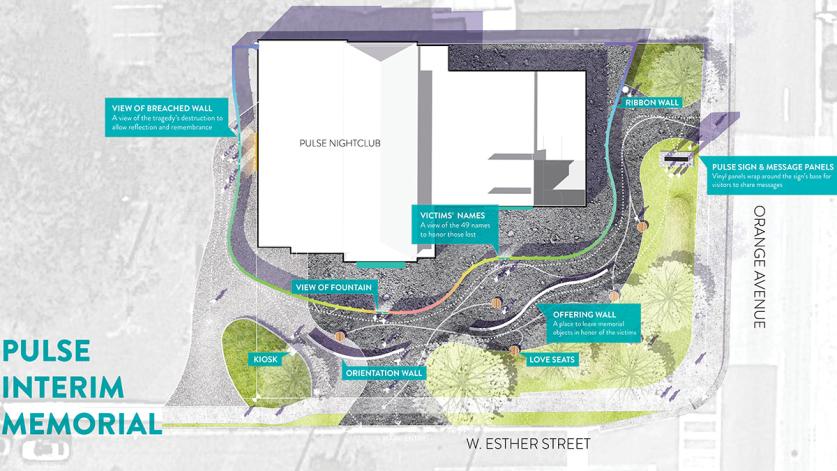 On June 12, 2016, a violent tragedy shook Orlando when a gunman opened fire on the crowd at PULSE nightclub. In response to the community's desire for a safe and comfortable space to mourn, an interim space honoring the lives of victims, survivors, loved ones, and first responders was designed to serve the community until a permanent memorial was built. The PULSE Interim Memorial has since become a platform for onePULSE Foundation's fundraising efforts, a stage for peaceful protest, and a symbol of inclusion and safety in the Orlando community and beyond.
The design is guided by several "words of intention" collected from victims' families, survivors, and first responders: peace, love, hope, courage, strength, acceptance, and unity. Balancing sensitivity with hope, the design creates a peaceful, dynamic memorial that also captures the mission and of the original nightclub. The design's movement allows visitors to heal through landscape. Movement plays an integral role in the design, ushering visitors through a series of spaces each dedicated to a specific purpose, such as expression of grief, honoring the victims, and reflection.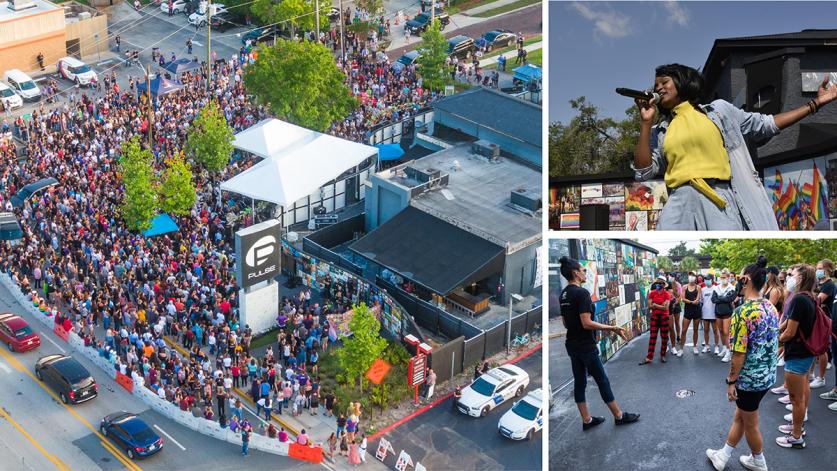 A tree grove offers a respite from the heat, and an array of lighting transforms the space at night. The site remains open 24 hours a day, seven days a week, welcoming the entire community, just as PULSE nightclub once did. The PULSE Interim Memorial has become the nexus of a movement towards inclusion and equity, helping the onePULSE Foundation to further its mission and its message: "We will not let hate win.
This Walk & Talk will be led by Christina Hite and Kody Smith from Dix.Hite + Partners and Executive Director of onePULSE Foundation, Barbara Poma.
2.0 LA CES™ professional development hours will be available to attendees.
Refund Policy
Cancellations and Refunds will be granted according to the following schedule:
Up to two (2) weeks in advance: 90% (Deduction represents administrative processing fees)
Less than two (2) weeks in advance but up to seven (7) days prior: 70%
No refunds will be made for cancellations seven (7) days prior to event
No refunds will be made for "No Shows" (a person who registers for a program but who does not cancel registration or attend the program).
Refunds will be processed as they are received or after the conclusion of the program, depending on the program date and when cancellation occurs. Refunds may take five (5) to seven (7) business days to process.