Craig Middleton

Executive Director, The Presidio Trust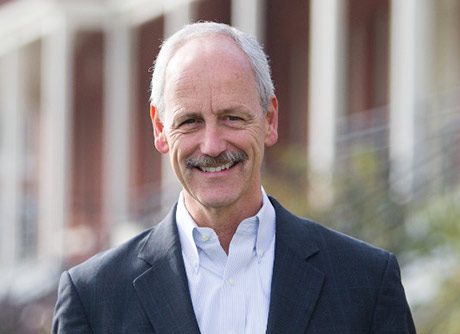 Craig Middleton joined the Presidio Trust in 1997 as its first employee and has served as its executive director since 2001. During these years the Presidio Trust has been transformed from a military post into a new kind of national park site through an innovative multi-sector approach that combines public and private support. The Presidio Trust became independent of federal appropriations in 2013 and now operates with earned revenue. More than a billion dollars of non-federal investments have been made in the Presidio since 1998.
Reporting to a board of directors appointed by the President of the United States, Mr. Middleton manages a staff of 300 employees and an annual budget of $100 million.
A National Historic Landmark District and national park site, the Presidio is one of the nation's most prominent preservation projects. More than 400 historic buildings, a 300-acre forest planted by the U.S. Army, and important natural areas are all under active restoration. It is also one of America's most successful base conversions. Today, the Presidio is a vibrant community; 7,000 people work or live in revitalized buildings and the Presidio welcomes millions of visitors annually.
Prior to the Presidio Trust, Mr. Middleton was with the non-profit Golden Gate National Parks Conservancy where he worked with the blue-ribbon Presidio Council, a group established to provide expertise to assist with the Presidio's transition from an Army post to a national park site. Mr. Middleton focused on legislation that would ultimately create the Presidio Trust.
Mr. Middleton served as press secretary and legislative/appropriations aide to Congresswoman Nancy Pelosi in Washington prior to his involvement with the Presidio. He holds a master's degree in public administration from the Monterey Institute of International Studies and a bachelor's in history, economics, and political science from the University of California at Santa Barbara.