Martha Schwartz FASLA, Hon RIBA, Hon RDI

Senior Partner, Martha Schwartz Partners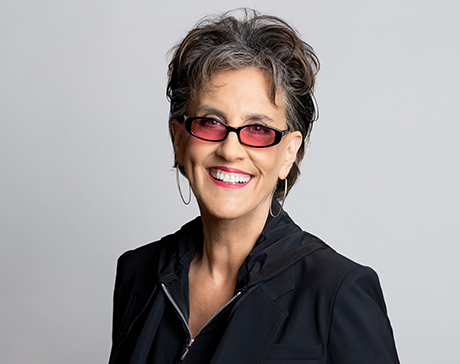 Martha Schwartz is a landscape architect, urbanist and climate activist. Her work and teaching focuses on the urban public realm landscape and its importance in making cities "Climate Ready". Projects span from site-specific art installations to working with cities at strategic planning levels.
Schwartz is a tenured professor in practice of landscape architecture at the Harvard University Graduate School of Design and is a participant of the GSD Climate Change Working Group.
For "The New Landscape Declaration" call to action created in Philadelphia in 2016, Schwartz's "Declaration" propelled landscape architects to take on Climate Change as a central issue as she foresees landscape architecture as the leading profession to face the challenge of Climate Change.
Schwartz is a founding member of the Working Group of Sustainable Cities at the Harvard University Center for the Environment, and a founding member of the Landscape Architecture Foundation's "Working Group on Climate Change." She recently founded the non-profit organization MAYDAY. Earth to educate non-scientists and generalists about geoengineering and global-scale solutions which can be integrated into practice so as to expand the remit of landscape architecture.
Her work has been featured widely in publications as well as museums, including the Chicago Institute of Contemporary Art, the Museum of Modern Art in New York and the Royal Academy of Arts in London. She is presently also guest professor at Shanghai Jiao Tong University's School of Design and the chair of the jury for The Obel Award in Architecture.