Thursday, October 3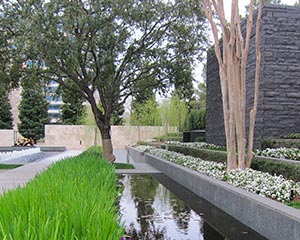 Opening Reception at the Nasher Sculpture Center
6-8pm
The conference will kick-off on Thursday evening with a reception at the Nasher Sculpture Center, renowned for its collection of modern and contemporary sculpture. Join us to mingle with conference speakers and attendees while enjoying the view from the terrace that overlooks the Sculpture Garden, created by conference speaker Peter Walker of PWP Landscape Architecture.
Register
Saturday, October 5


Creating Klyde Warren Park – The Insider's Guide
10-11am
Connecting the vibrant Uptown neighborhood with the Dallas Arts District and downtown, Klyde Warren Park is an urban green space that creates a sense of discovery as you wander through its various "rooms" - walking trails, a children's park, a performance pavilion, and more. The park's lead designer and program manager, Nathan Elliott of OJB Landscape Architecture, will lead the tour of its 5.2 acres and will speak about design, construction, and programming strategies used when designing and maintaining the park. A preview of plans for phase II of the project will also be presented.

1.0 LA CES™ professional development hours
Register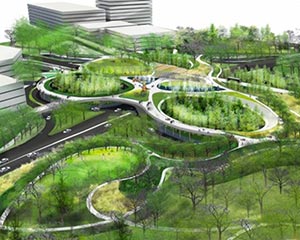 The Art of Design for Creating a Healing Medical District
10am-1:30pm
Public spaces within Medical Districts can often be stressful, overwhelming, uninteresting and more utilitarian than nurturing or healing. This mobile workshop starts within the footprint of the Southwestern Medical District at the University of Texas (UT) Southwestern Medical Center to examine the new roof garden and the extensive private art collection curated by UT Southwestern Art Curator Courtney Crothers. Visitors will then be taken to see Parkland Hospital's new healing garden and to examine how the Texas Trees Foundation is approaching the new Southwestern Medical District Urban Streetscape Design through a multisensory context -- bringing together science, technology, nature, and art with a strategic emphasis on human health using public spaces to bring them together. Transportation will be provided between the various stops. A private lunch will be served at UT Southwestern's newest clinical center. Registration covers cost for bus and lunch.

3.0 LA CES™ professional development hours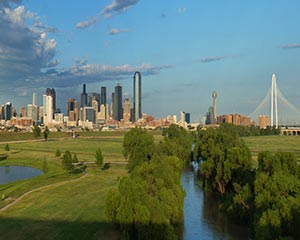 Harold Simmons Park on the Trinity River
10:30-11:30am
Join us for an inside look into the design and development of Harold Simmons Park, a 200-acre public space along the Trinity River in Dallas. Led by staff at Trinity Park Conservancy, the tour will include stops by two signature bridges designed by Santiago Calatrava - Margaret Hunt Hill Bridge and Margaret McDermott Bridge; recreational facilities already existing in the floodway - including the Ron Kirk Bridge, Felix H. Lozada Sr. Gateway, Trinity Overlook Park, and the Trinity Skyline Trail; and wetland and riparian habitat for native and migratory species that call the Trinity River home.

1.0 LA CES™ professional development hours
Register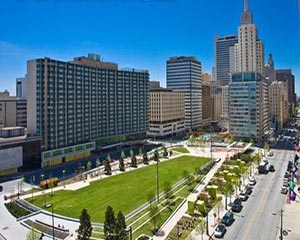 Downtown Rebound – Two Successful New Parks
11:30am-1pm
Join us for a tour of two key components in Dallas' downtown revitalization strategy where programming and stewardship go hand-in-hand. An urban oasis among the city's skyscrapers, Belo Garden is a 1.7-acre park filled with flowing bands of native and ornamental grasses, flowers, and trees. As you tour this site you will learn about its construction and maintenance from Todd Awe of Tag Realty Management. Next up is a visit to the two-acre Main Street Garden Park which was designed to be a center for Downtown resident's myriad activities and outdoor life. Attendees will stroll through the park with conference speaker Dustin Bullard of Downtown Dallas Inc., which maintains the park, and learn about strategies for operations, programming, and lessons learned.

1.5 LA CES™ professional development hours
Register
Tour of Three Modernist Residential Gems
8:30am-12:30pm
Join us for this tour of three residential properties that represent outstanding examples of the Modernist aesthetic in Dallas. Bus will depart from/dropoff at The Fairmont Dallas in the heart of downtown Dallas.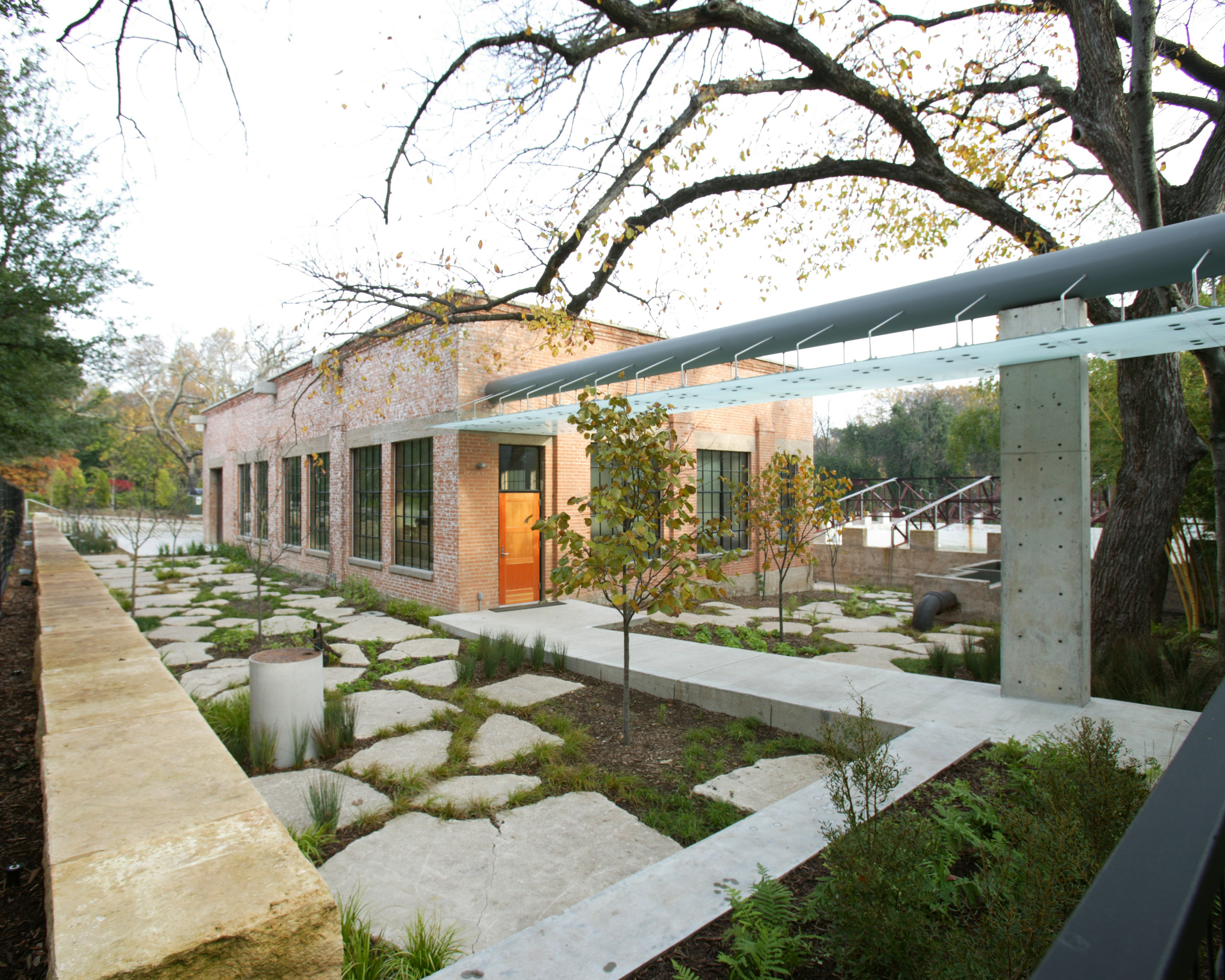 Turtle Creek Residence
This property was developed in two phases for one of Dallas' most influential art patrons. The home's concrete, bunker-like façade conceals a verdant landscape on Turtle Creek, one of Dallas' unique sites. The primary residence was designed in the 1990s by Antoine Predock, working closely with native plant specialist Rose Fensley. The grounds were later reimagined and updated by Michael Van Valkenburgh. The second phase began with the purchase of the adjacent Highland Park Water Works (ca. early 1900s), an abandoned site used by the city for storage. Gary Cunningham Architects repurposed the Water Works Pump House for entertaining and hosting public events, while Julie Bargmann and Kate Orff of D.I.R.T. Studio collaborated with the Dallas-based MESA Design Group to create a repurposed industrial landscape. Rather than erase the incredible texture of the original Water Works, Bargmann recycled materials and explored the brownfield aspect of the site, creating a space to inspire the imagination.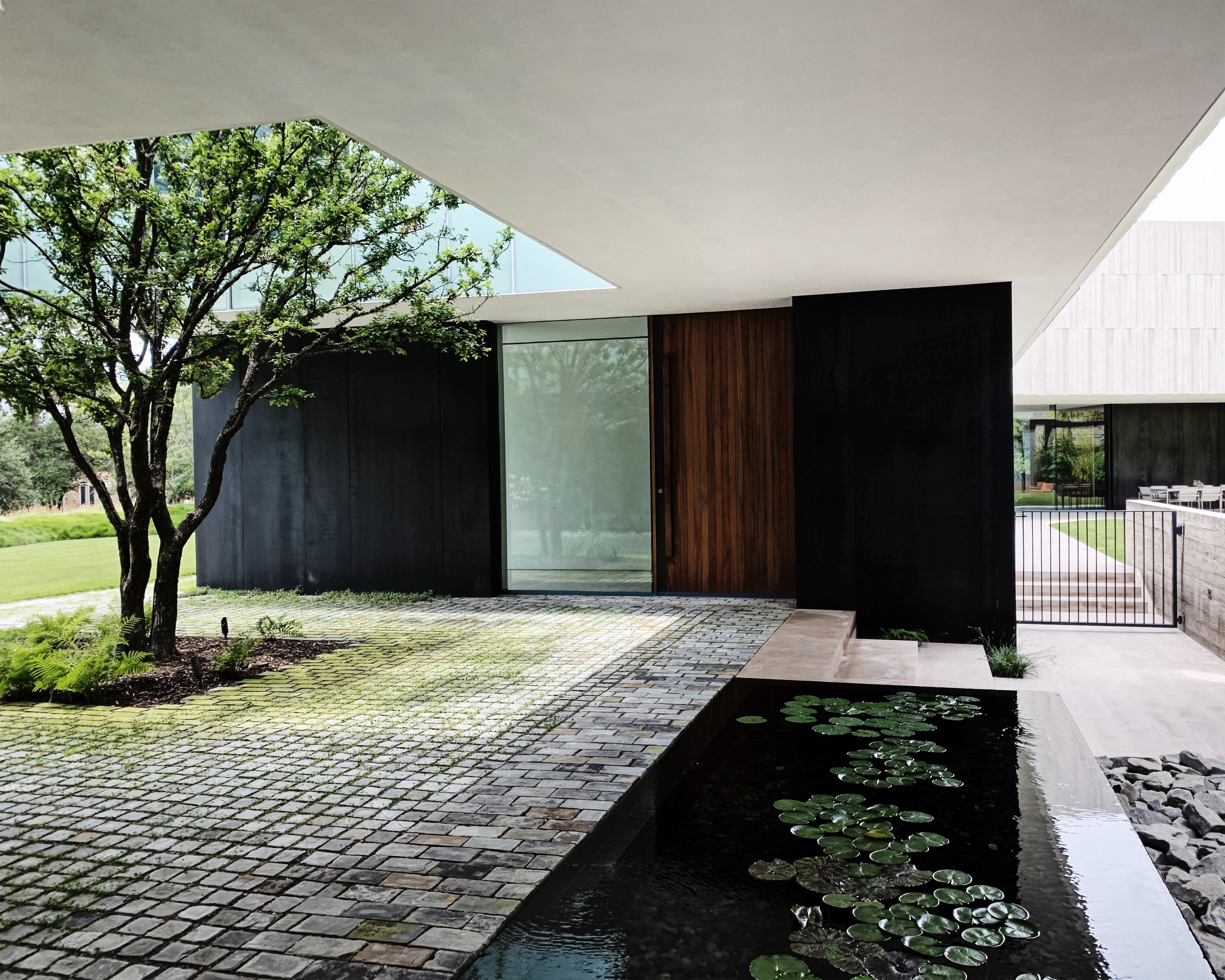 Highland Park Residence
On a 0.70-acre site in Highland Park, Dallas-based landscape architect David Hocker, of Hocker Design Group, has created a rather unusual Modernist landscape nested within a more traditional neighborhood typology. His design defies the typical dichotomy of 'front yard / back yard,' creating beautiful and usable outdoor spaces throughout the property. The architect, Alter Studio of Austin, floated a complex, limestone-clad box over a glass volume, allowing the landscape to flow across the site, visually connected through the house itself. The materials palette explores the use stone in many forms and enhances permeability, achieving a unique solution for the client and the site.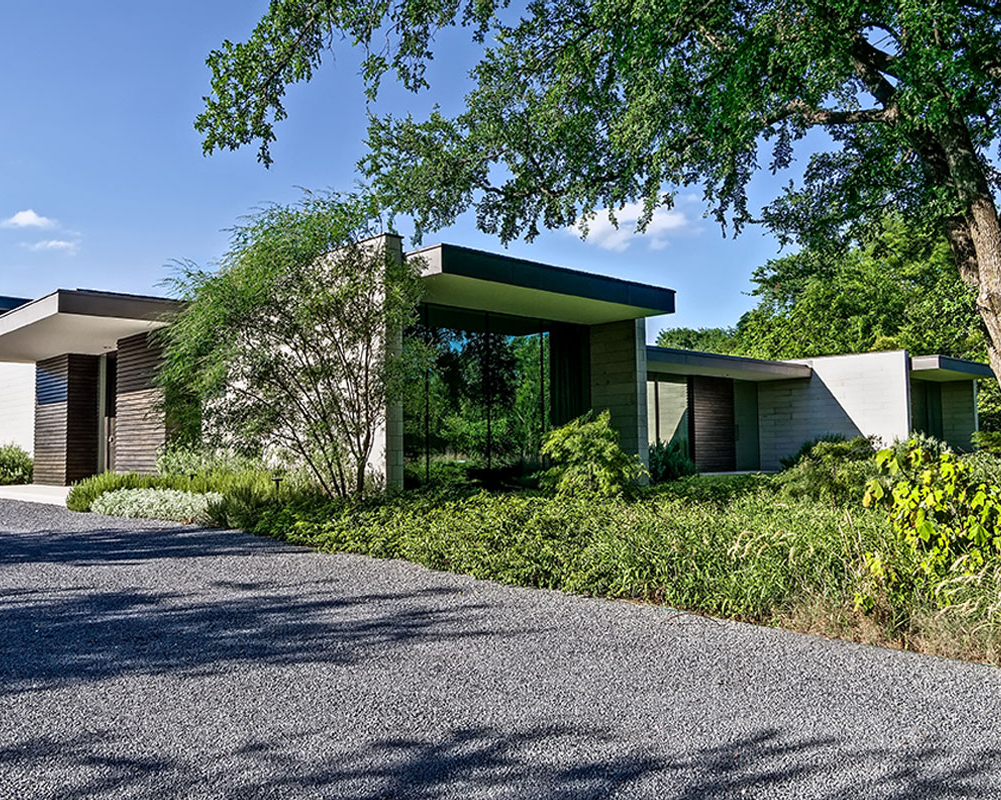 Preston Hollow Residence
The siting of this Minimalist residence takes advantage of the parcel's long axis, while an interesting use of native plants contrasts with crisp lawn. Landscape architect Coy Talley, of Talley Associates, designed this award-winning, two-acre property, which showcases the best of the local vernacular. The Dallas-based Bodron + Fruit Architects, known for their careful renovations of mid-century architecture, was also part of the team, which focused on expanding the natural setting to create a 'House in the Woods.' Privacy and a sequence of unfolding viewing experiences defined the perimeter expression. Once inside the residence, it's all about 'open and light', bringing the outside inside. Functional lawns, with naturalized buffers beyond, were designed as external spaces off living areas, while a 10,000-gallon cistern collects all roof water to irrigate high-maintenance areas. The result is a Modernist expression of simple ideas, with a focus on detail and living immersed in nature.

3.75 LA CES™ professional development hours
Register