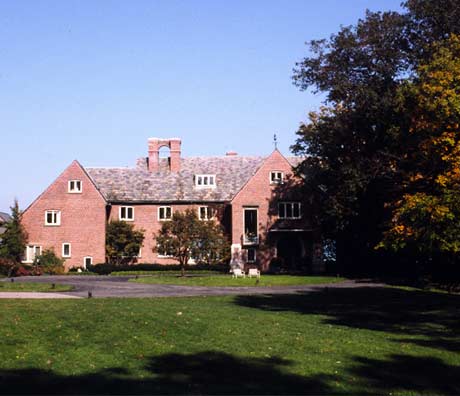 Legendary landscape architect Jens Jensen designed the Prairie Style grounds of the Becker Estate (1921-1927) on a breath-taking 20-acre site set high on a clay bluff above Lake Michigan.
However, A. C. Becker was a hard-working businessman, and Jensen – mindful of his client's need for a calming home environment – chose not to exploit the dramatic potential of the site.
Jensen's Prairie Style was, in essence, a Midwestern regional variant of the Picturesque Style overlaid with Arts and Crafts elements. Today, the Becker Estate remains a pre-eminent example of Jensen's work, a living "text book" of the Prairie Style and one of the few surviving restored homegrounds of its size in the Chicago region.