Introduction
This small Modernist park in New York City is a rare oasis among the bustle of Midtown Manhattan.  Recent changes in zoning would permit construction that could vastly decrease the amount of sunlight the park receives.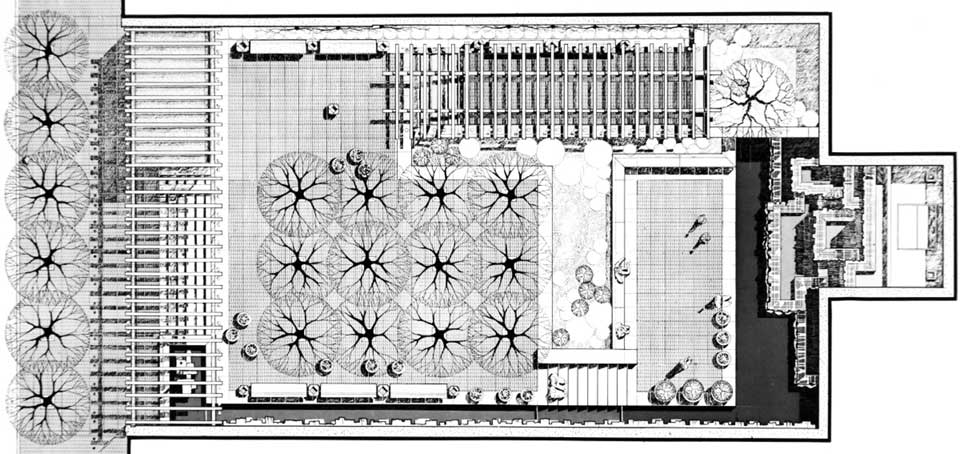 History
This small park—only 60 feet wide by 120 feet deep—in Midtown Manhattan opened in 1971 and provides an oasis within the city. Designed by Sasaki, Dawson, & DeMay, with Masao Kinoshita as lead designer, and with the involvement of Hideo Sasaki and Tom Wirth, Greenacre Park is known as a "vest pocket park," a type of small-scale urban park that usually includes design elements like hard surfaces, moveable furniture, water features (often to drown out the noise of the city), and potted displays of annual plantings. Following the model of nearby Paley Park (which opened in 1967 and was designed by Zion & Breen Associates) and privately funded and maintained by Abby Rockefeller Mauze's Greenacre Foundation, this small site conveys an impression of far greater size through a series of well-defined spaces, lush planting, textural variation, and the dramatic use of water.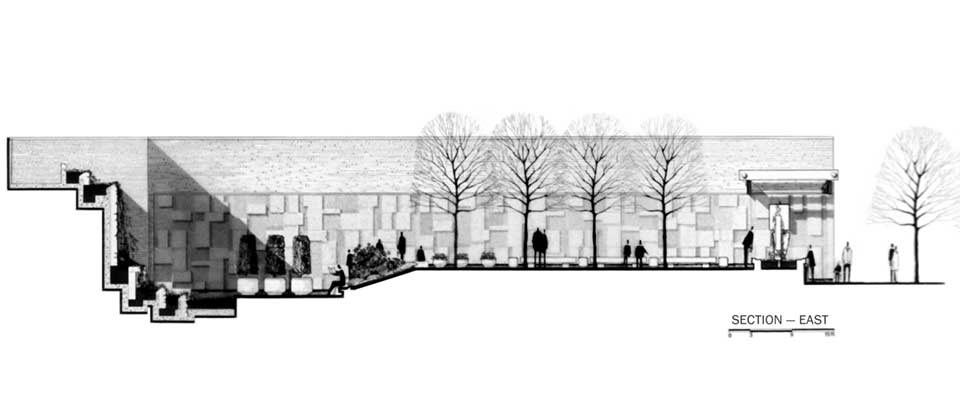 In the summer, the canopy of honey locusts provides dappled shade and respite from the midafternoon sun, while in the winter months, their lack of leaves allows the park to trap in sunlight while the park's three walls and raised entrance provide shelter to visitors from winter winds. Light, throughout the seasons, is integral to the park's design and success.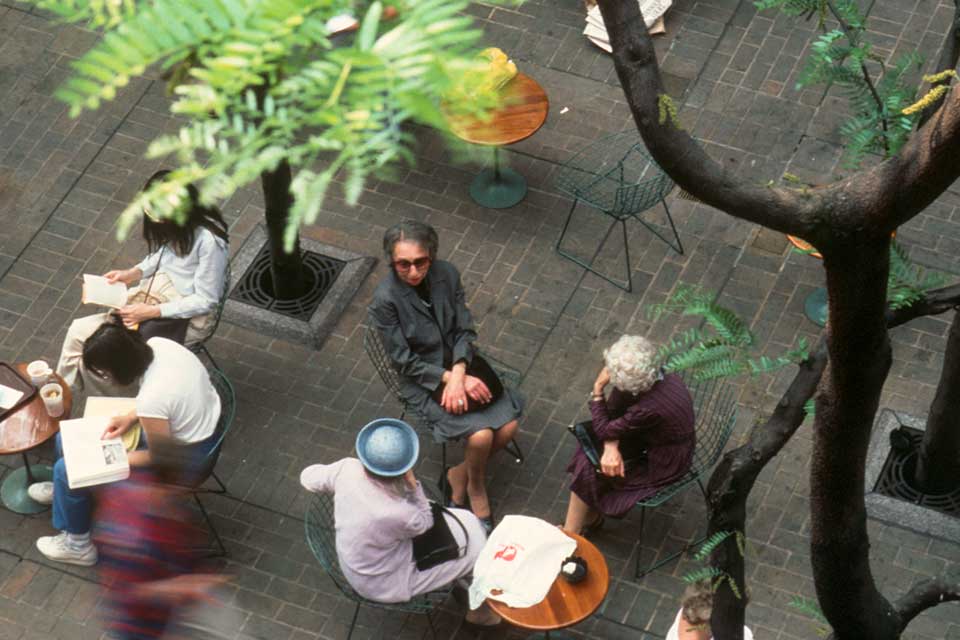 Threat
The New York City Council has rezoned the Greater Midtown East area, which includes Greenacre Park, to allow for taller buildings that would double the number of hours of shadows cast over the park. This would be especially damaging to the light-sensitive honey locusts, which are otherwise very resilient in an urban environment.
Shadows cast by high-rise buildings over parks have been and continue to be a problem for New Yorkers, most notably in Central Park. Indeed, in 2013 the New York Daily News ran an article about the subject with the headline: "Developers are turning Central Park into Central Dark with mega-thin towers."  However, the situation at Greenacre Park is more acute because it is a rare piece of parkland in a densely developed area. On average, City Council districts devote about nineteen percent of their acreage to parkland, but in the district that includes Greenacre Park, that number is only two percent.
What You Can Do to Help
Support the work of the Greenacre Park Foundation and their "Fight for Light" campaign.
Support Campaign