Confiscation of Open Space
Parks that were originally designed primarily for respite and passive enjoyment are coming under pressure to support new uses. Urban parks, which Frederick Law Olmsted, Sr., called "green lungs," were initially conceived as democratic spaces that were free and open to all. They were also part of the social contract between the public and the municipalities or other governmental organizations that built and maintained the parks.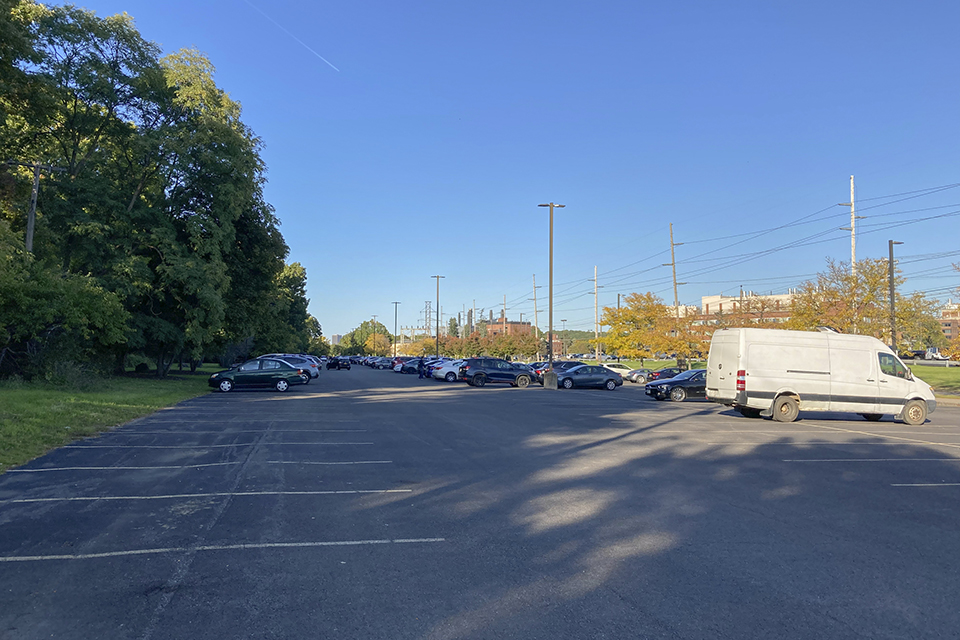 While climate change, overuse, and deferred maintenance result in an overarching, systemic loss of parkland and access to public landscapes, the confiscation of formerly protected land for incompatible development—warehouses, cultural or institutional buildings, commemorative or memorial sites—threatens the intended flexibility of use and the historic design integrity of these significant spaces. Such is the case with Genesee Valley Park in Rochester, NY in a section given to the University of Rochester in 1969. The university wishes to cut down 1.5 acres of heavily wooded land, deemed eligible along with the rest of the park for national designation in 2009, and replace it with generic warehouse construction. At Andrew Jackson Downing Memorial Park in Newburgh, NY, which has been ill-maintained for years, there is a plan to insert a new memorial into a location that would have an adverse effect on this nationally significant site. In addition, a thirteen-acre site, including Shattuck Hospital, severed from Boston, MA's Franklin Park, could revert back to parkland; however, current plans call for healthcare and housing services.