Lack of Historic Recognition or Value
More than 200 Olmsted-designed landscapes are listed in the National Register of Historic places and nearly three dozen have been designated as National Historic Landmarks—a claim no other landscape architect or firm in America can boast. However, dozens of Olmsted-designed sites, including some featured in this report, remain undesignated and at-risk. In the United States, National Register designation instills value and generates community pride in historically significant places that meet designation requirements. Historic recognition has the potential to open avenues for funding and holds public agencies accountable when planning and development projects affect designated sites.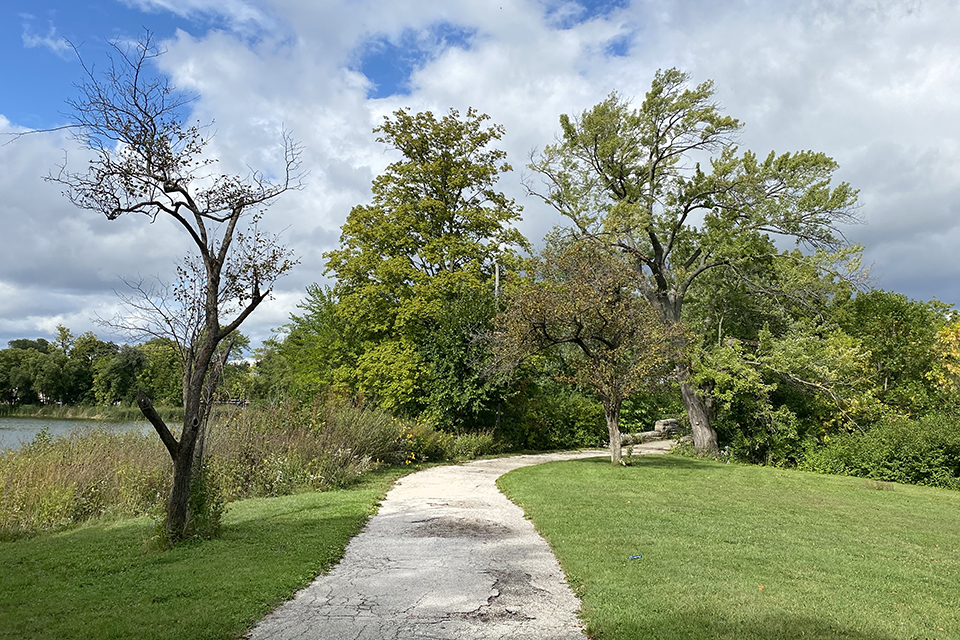 The undesignated Veterans Memorial Parkway in East Providence, RI, faces encroaching development and privatization of viewsheds; by contrast, nearby Blackstone Boulevard, with design contributions from the same firm in the same era in the same community and listed in the National Register in 2009, remains intact and well-maintained. Milwaukee, WI's, undesignated Washington Park, designed by Olmsted, Sr., has suffered greatly from deferred maintenance and a lack of awareness of historical context, while Lake Park, also designed by Olmsted, Sr., was listed in the National Register of Historic Places in 1993, and has experienced continued investment and public interest in its Olmsted history. Andrew Jackson Downing Memorial Park, in Newburgh, NY, is likely eligible to not only be listed in the National Register, but to be designated a National Historic Landmark – a designation that would fundamentally and beneficially aid in the park's future stewardship and recognition.
Precedent, along with the extensive body of knowledge of the Olmsted legacy, aids in the determination of eligibility—for the sites mentioned here and countless others, the evidence of eligibility exists awaiting bureaucratic assent. In the meantime, the implications of a lack of recognition can and will lead to the incremental loss of an Olmsted landscape's character-defining features over time. In Calgary, Canada, the Olmsted-designed Scarboro community commissioned a historical context paper that details across nearly 200 pages the suburb's eligibility for protections as a heritage area, yet the neighborhood remains under imminent threat of encroaching development. Stewards and agencies who oppose or deny historic recognition as a vehicle for education, protection, or resource generation often act in conflict with their mission to steward these landscapes. In fact, listing can help instill pride in the history of a community and its built environment. Moreover, historic districts can be heritage tourism destinations that help spur economic vitality.