Impacts of Climate Change
There is overwhelming international consensus, based on an ever-growing body of objective scientific data, that the adverse effects of human induced climate change are already upon us. As dynamic, interconnected systems that have been shaped by the interaction between human activity and ecology, cultural landscapes defy the notion of a strict division between natural and cultural resources. The climate crisis has led to an increase in the intensity and frequency of weather events, which often leave landscapes irrevocably altered. The parks of the California State Parks System, for example, are threatened by coastal erosion, drought, wildfire, and other climate crisis-induced maladies. Despite state funding, the system's stewards each year face increasing threats to one of the nation's greatest and most diverse collection of parks.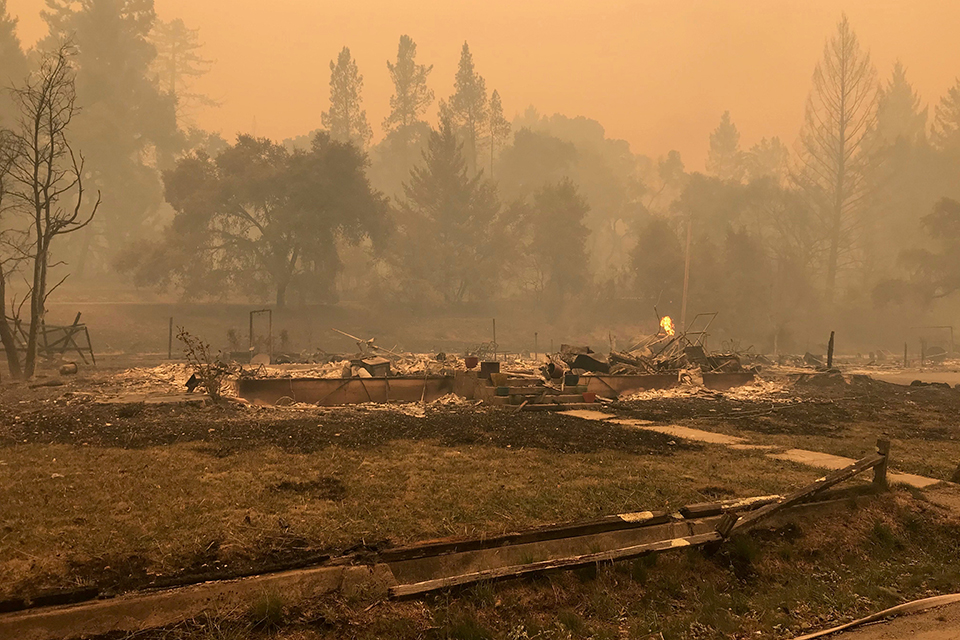 High temperatures are stressing the tree canopy at Andrew Jackson Downing Memorial Park in Newburgh, NY, and other Olmsted parks, and resulting in algae blooms. The latter leads to dead zones, defined by low levels of dissolved oxygen, often releasing toxins that are harmful, and even deadly, for people, fish, birds, and other animals, and contaminate drinking water. Heavy precipitation, coupled with an increased presence of impervious surfaces and inefficient stormwater infrastructure, causes severe erosion and flooding, as seen in Deepdene Park in Atlanta, GA's, Druid Hills community, and in the Olmsted Woods at the Washington National Cathedral in Washington, D.C. More powerful hurricanes and higher ocean levels lead to increased storm surges that inundate coastal communities and destroy designed landscapes, such as the extensive Olmsted tree plantings in Florida's City of Lake Wales. Studies suggest that climate change will increase the prevalence of plant pathogens, negatively impacting various species, including trees. For example, at Planting Fields in Oyster Bay, NY, two relatively new life-threatening diseases are targeting the property's majestic beech trees, a prominent signature design element not only at this site, but also at some of the most famous and beloved Olmsted landscapes. Climate change jeopardizes geographically and typologically diverse landscapes, including those designed by Fredrick Law Olmsted, Sr., and his successor firms.