Spanning hundreds of thousands of acres across more than 70 state park sites, Michigan contains one of the most expansive and ecologically diverse collections of parks in the nation. Taking advantage of natural resources with the Great Lakes as its linchpin, this system highlights the dunes, forests, marshlands, and valleys of the Midwest. A champion of advocacy and public engagement, landscape architect Genevieve Gillette bolstered this park system over a career spanning 60 years.
History
Born in Lansing, Michigan, in 1898, Gillette grew up among the back woods of her father's farm, where she fostered a love of brooks, wildflowers, and other natural features of the landscape. Gillette was the only woman in the first graduating class of landscape architects from Michigan Architectural College (now Michigan State University) in 1920. When she first began practicing, as the only woman landscape architect in Michigan, the vast majority of the natural landscapes in her home state were privately owned land.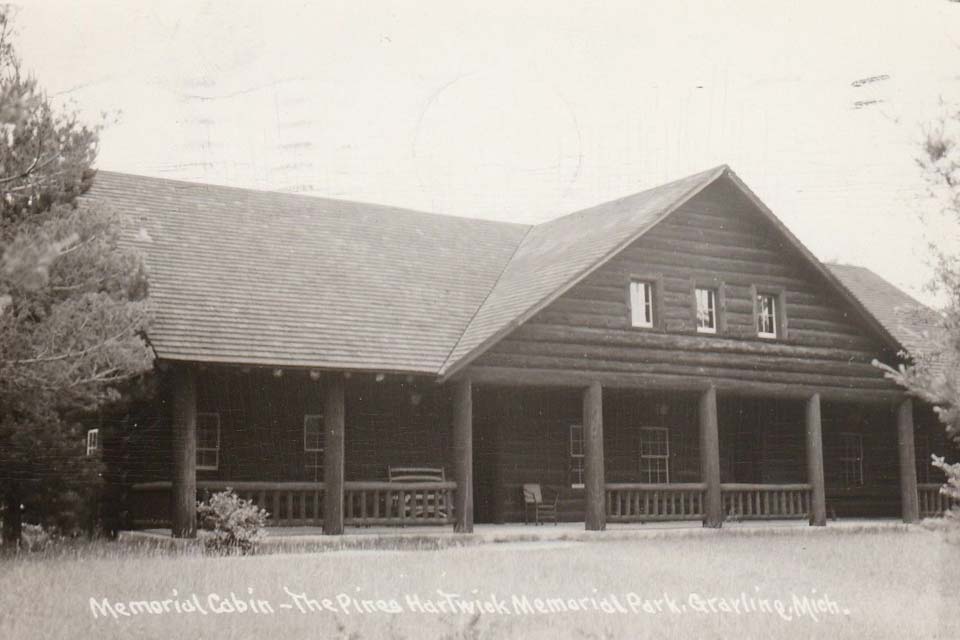 Upon graduating she moved to Chicago to work for landscape architect Jens Jensen, who played a prominent role in the creation of a uniquely North American design aesthetic, the Prairie Style. An avid conservationist, Jensen organized movements leading to the creation of the Cook County Forest Preserve District, the Illinois state park system, and the Indiana Dunes State Park and National Lakeshore, and with his encouragement, Gillette became increasingly passionate about developing an expansive state park system for Michigan. After two years with Jensen, she returned to Michigan to work as a landscape architect in Detroit. She also readily began volunteering for the superintendent of Michigan state parks, P.J. Hoffmaster, who had been a classmate of hers.
In collaboration with Hoffmaster, Gillette dedicated her free time to the establishment of some of the first state parks in Michigan, including Hartwick Pines and Ludington, both founded in 1927. Hoffmaster would frequently send Gillette and a team of botanists to review properties and write condition reports on potential park sites. At the same time, Gillette continued to practice as a landscape architect for Detroit Parks and Recreation and the West Acres Housing Project, among other projects. In fact, throughout the duration of her career, she was a paid landscape architect and volunteer champion of parks in equal measure.
In 1951 Hoffmaster abruptly passed away, leaving Gillette to take on the full responsibility of their joint vision to expand the Michigan state park system. It was during this phase of her career that Gillette fully embraced her role as an advocate, traveling extensively throughout the state to garner public support for public parks and founding the Michigan Parks Association advocacy group. During her travels, she would go on many site visits to document and highlight poor park conditions, as well as assessing potential sites for new parks. She was instrumental in locating sites for at least 30 state parks throughout her lifetime. The resulting state park system is diverse in terms of its geography, flora and fauna, and topographical and natural features.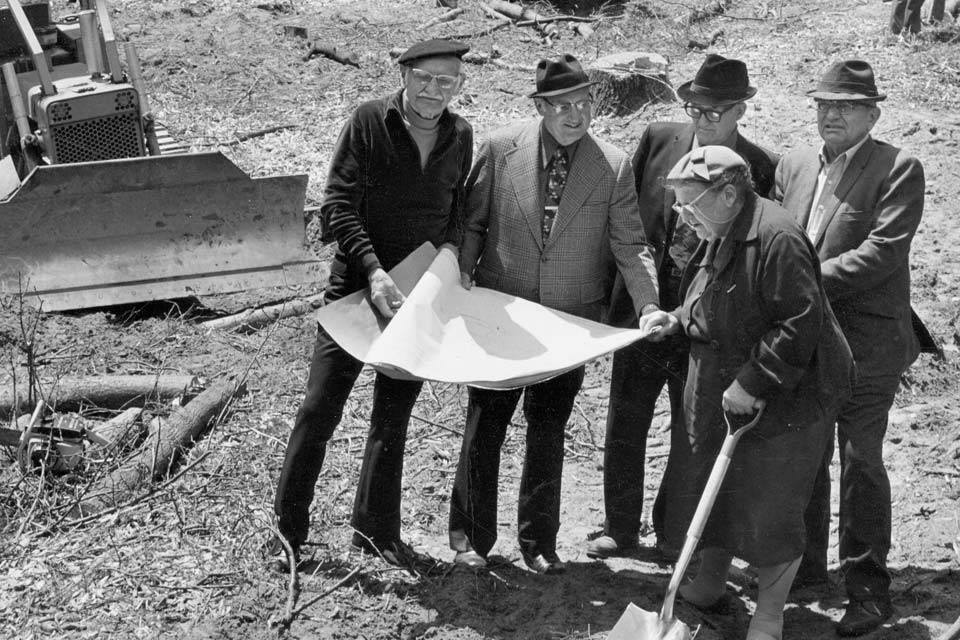 In 1969 Gillette successfully led the charge to lobby for legislation to pass a multimillion dollar bond to fund the park system into the future. She spent countless hours on the phone, urging Governor George Romney to sign the bill which, once passed, put Michigan on track to contain one of the most robust park systems in the country. The funding lasted into the 1980s, but today, there is no general government funding for state parks in Michigan.
Gillette was passionate about environment education, believing that parks should serve the community beyond recreational use. An oft-recounted goal of hers was to have interpretive ecological centers at each park site. Further to her advocacy efforts in establishing and saving parkland, Gillette was involved in creating the state's motor vehicle permit, a precursor to today's Recreation Passport, to secure additional funding for state parks. She also served on President Lyndon Johnson's Citizens' Advisory Committee on Recreation and Natural Beauty. Gillette passed away in 1986, but her legacy lives on through the landscapes she helped to preserve.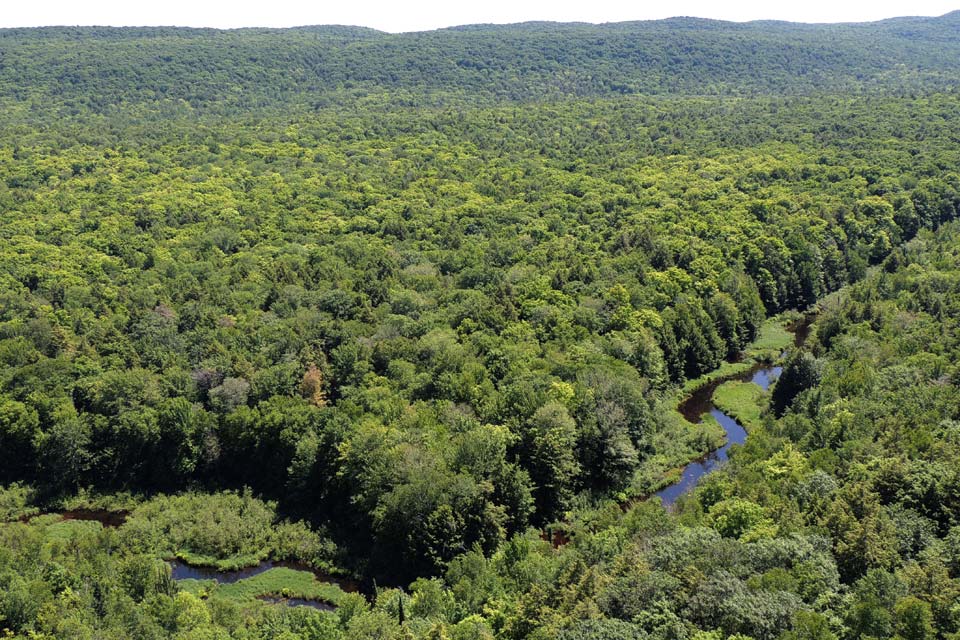 Threat
The threats to Michigan's state parks are necessarily as varied as the landscapes themselves. Since the draining of federal funding in the 1980s, Michigan parks have struggled to achieve the financial support needed to maintain the many thousands of acres of wetland, coastline, and old growth forest, and to protect these resources from the ever-present threat of logging and mining. While a limited number of features within select parks in the system have been listed in the National Register of Historic Places for their historic significance, none of the parks established during Gillette's lifetime have been so recognized based on the merit of their landscape features. Listing even a couple of these sites would garner the national attention needed to achieve support for funding in the future.
---
The following are a selection of six parks that Gillette was instrumental in establishing, which are deserving of national recognition
---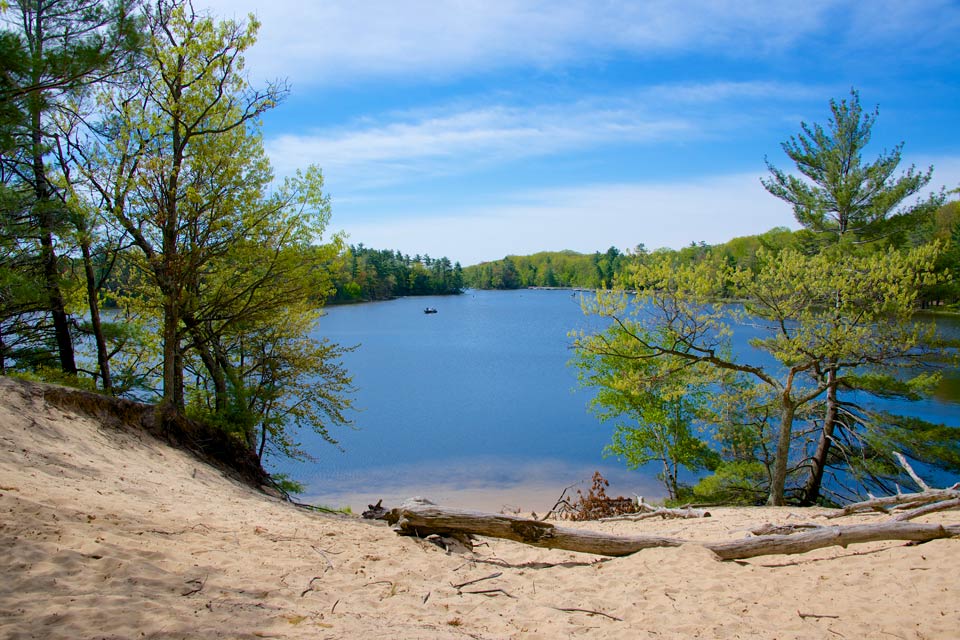 Ludington State Park
Ludington State Park was established in 1927 as one of the first state parks through the collaborative effort of Hoffmaster and Gillette. Located two miles north of Ludington, MI, the 5,300 acre landscape features sand dunes, hardwood forest, marshlands, and miles of Lake Michigan shoreline. The park includes several architectural structures listed in the National Register of Historic Places, including the Lake Michigan Beach House (constructed in 1933-1935), Ludington North Breakwater Light (constructed in 1871), and Ludington US Coast Guard Station (constructed in 1883).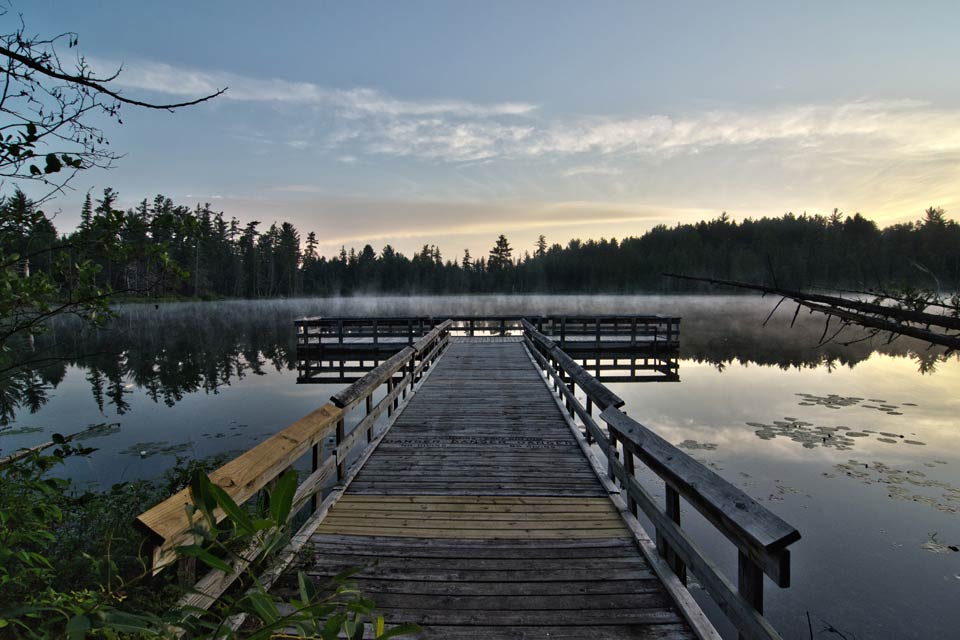 Hartwick Pines State Park
Hartwick Pines State Park, the second park established by Hoffmaster and Gillette in 1927, is best known for its 49-acre old growth forest of white and red Hartwick pine. This nearly 10,000-acre park, located in the Lower Peninsula, also features several lakes and vista over the valley of the AuSable River. A significant structure here is the Edward E. Hartwick Memorial Building (listed in the National Register of Historic Places), a rustic log structure composed entirely of Michigan pine – one of the few extant examples of this style, which was a typical architectural typology found in Michigan State Parks in the 1920s and 1930s.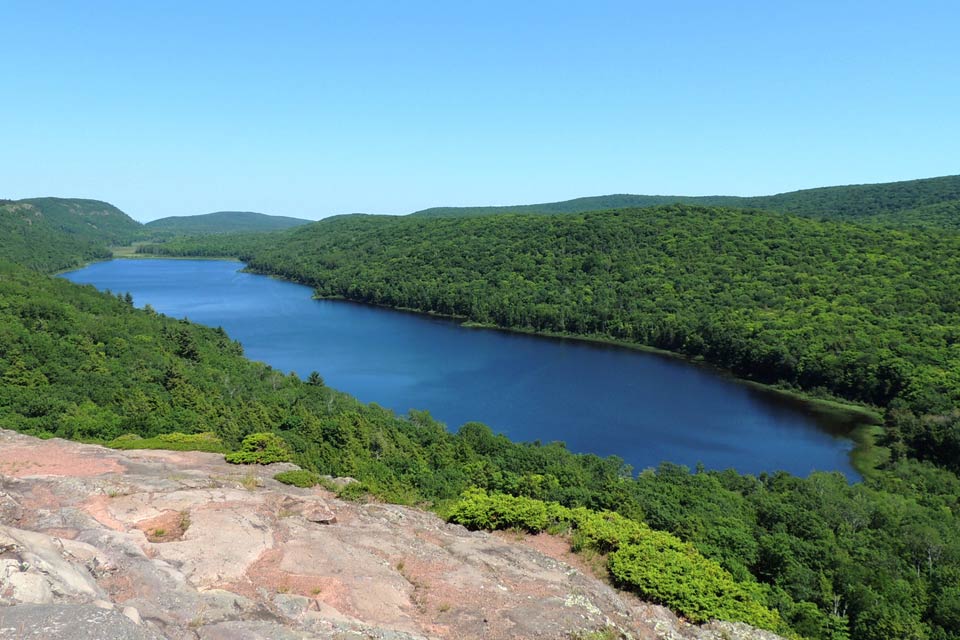 Porcupine Mountains Wilderness State Park
Porcupine Mountains ("Porkies") Wilderness State Park is one of largest state parks in Michigan, spanning approximately 60,000 acres, more than 30,000 of which comprise an old growth forest predominantly of sugar maple, hemlock, and beech. An extensive trail system and a network of rivers, streams, and waterfalls make up the majority of the remaining acreage, along with a section of Lake Superior shoreline. The park was established in the late 1940s, after a years-long battle led by Gillette to halt proposed logging, thus preserving the largest tract of virgin timber east of the Mississippi.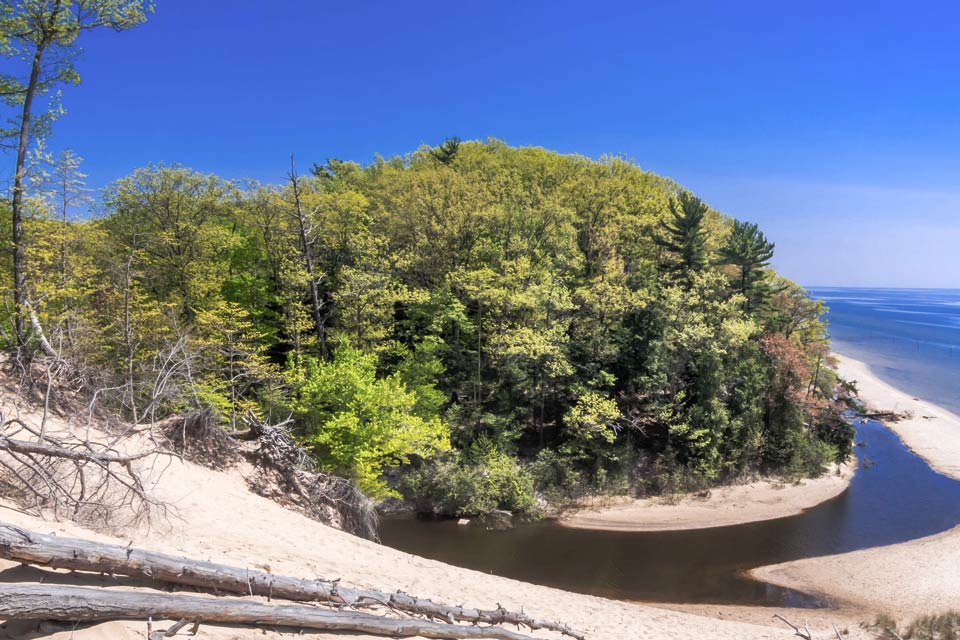 P.J. Hoffmaster State Park
P.J. Hoffmaster State Park was established in 1963 after Hoffmaster's passing. Located near Grand Haven along the shores of Lake Michigan, the park also contains the Gillette Sand Dune Visitor Center, honoring Gillette's steadfast belief in the educational possibilities of park sites. The Center focuses on the sand dune ecosystem that is central to the park.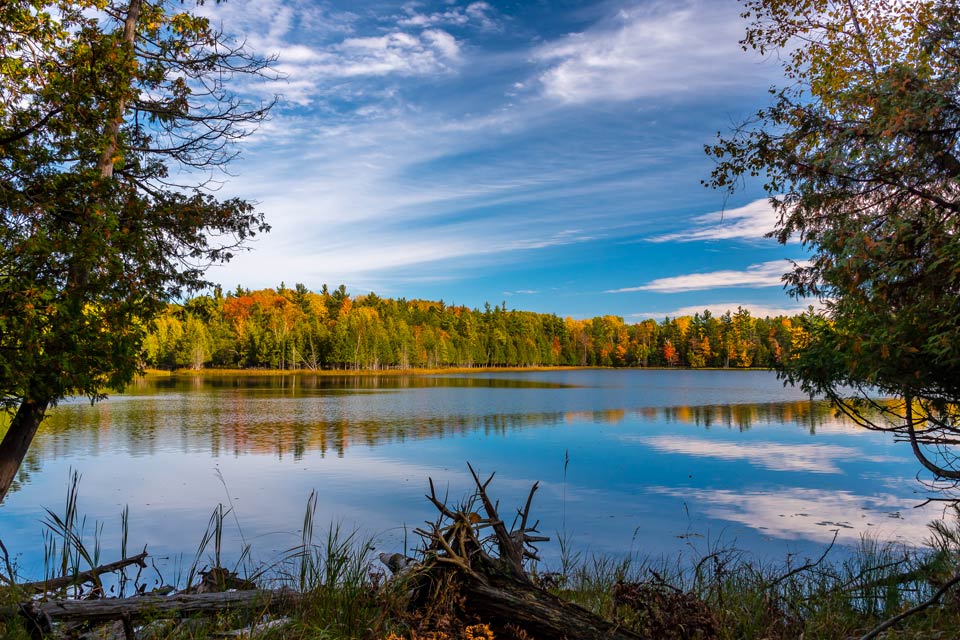 Sleeping Bear Dunes National Lakeshore
Sleeping Bear Dunes National Lakeshore, established in 1970, is a National Park Service (NPS) site often remembered as one of Gillette's greatest contributions. In the 1960s NPS conducted a study seeking remaining opportunities for federal parkland along coastlines (including the Great Lakes), and Gillette brought their attention to Sleeping Bear, which contained a remarkable intact sand dune assembly with exposed stratigraphy illustrating the historic water levels of Lake Michigan. Gillette traveled to Washington repeatedly to convince leaders that the land was an asset; it would have been developed as condominiums if not for her efforts.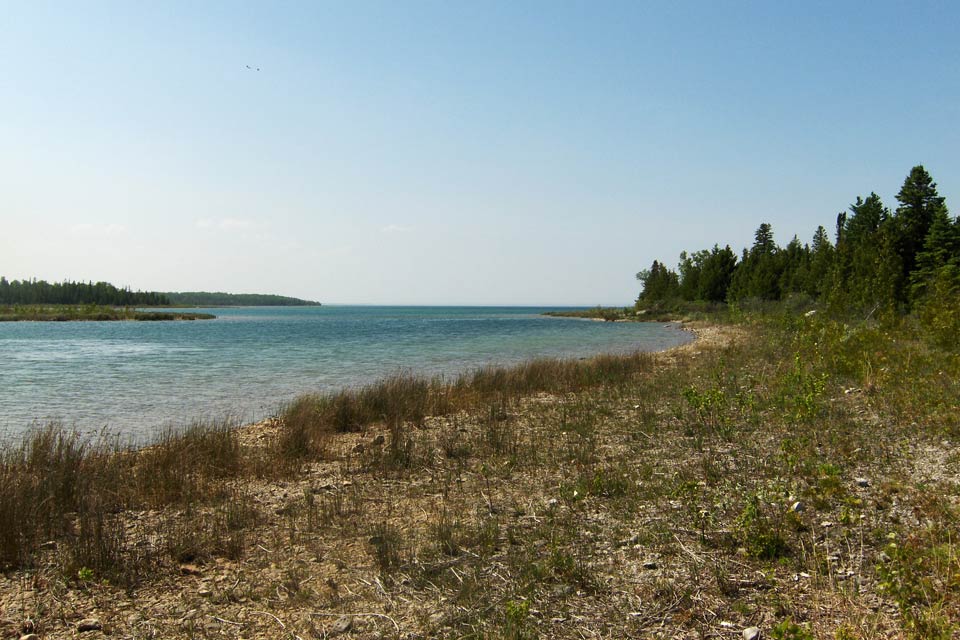 Thompson's Harbor State Park

Thompson's Harbor State Park is considered Gillette's last tangible gift to the Michigan State park system. Upon her passing in 1986, her estate was gifted as the core for the purchase of this new park, which features a diverse terrain of limestone cobble beaches, second growth forest, and deep sand dunes. One of three state parks situated along Lake Heron, Thompson's Harbor is also a "dark sky preserve."
What You Can Do to Help
Gillette's legacy is one of political action. To preserve the parks that she fought for, and to impact the future of public space in Michigan, advocacy groups must organize to effect change.
Michigan Recreation & Park Association (mParks) identifies legislative advocacy as one of their top priorities. Per their website, mParks "advocate for state and federal policies that support essential parks and recreation services. The Association's Public Policy Committee monitors legislation related to parks, tourism and recreation issues, suggests positions to the Board of Directors, and keeps the membership informed."
Several ways you can advocate for Michigan's parks:
Join the protectMi movement, a conservation-based education campaign. "protectMi is the voice of the public lands and water where we find spaces for learning and exploring, havens for healing and solace, and outdoor recreational opportunities. We celebrate these outdoor spaces by raising awareness of their accessibility and sharing the stories of these projects that were funded through the Michigan Natural Resources Trust Fund."
If you are a resident of Michigan, Vote Yes for MI Water, Wildlife & Parks in November, the Natural Resources Trust Fund ballot proposal to Protect our Drinking Water Sources, Natural Areas and Wildlife Habitats. Learn more about this important proposal.
Contact your legislators to encourage them to support parks funding.