Keiji Asakura, FASLA, CLARB

Principal, Asakura Robinson Company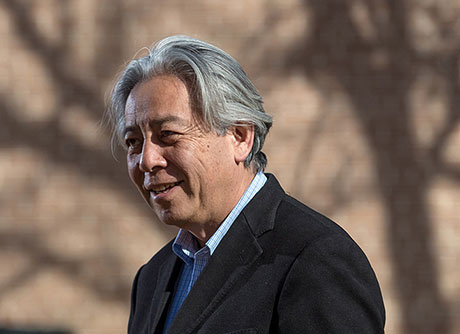 Keiji Asakura has served as a landscape architect and urban planner to the Houston community for over 37 years. His dedication to community service has been acknowledged by the receipt of several awards over the years including the American Society of Landscape Architect's 2011 Distinguished Member Award and President Obama's 2009 Call to Service Award. As an active board member of Keep Houston Beautiful for 16 years, Mr. Asakura dedicated thousands of volunteer hours to beautifying Houston neighborhoods. He has promoted environmental justice and has reached out to underserved neighborhoods through program development with organizations such as LISC's Go-Neighborhood program; Houston Endowment's NEA Placemaking grant; BetterBlock Houston; Collaborative for Children's Nature Play Initiative; and Neighborhood Centers, Inc., to name a few.
As a change-agent for urban design and sustainability, Mr. Asakura's passionate voice has been instrumental in influencing policy and ordinance. His role in numerous projects and his participation on the City's Planning Commission have not only influenced the City's development but have also changed the way pedestrian and bicyclist transit enhances urbanism in the region. City Gardens, the series of container vegetable gardens outside 611 Walker, was Mr. Asakura's brainchild. The volunteer project evolved through collaboration with Public Work's officials and staff, Mayor Parker, Laura Spanjian, Urban Harvest, and Keep Houston Beautiful. National recognition includes a feature in First Lady Michelle Obama's book, American Grown.
As Founder and Principal of Asakura Robinson Company, Mr. Asakura continues to promote safe and smart urbanism through his staff, encouraging community service and personal growth to reflect his own philosophy.