Frederick Steiner, FASLA, FAAR

Dean, School of Architecture at The University of Texas at Austin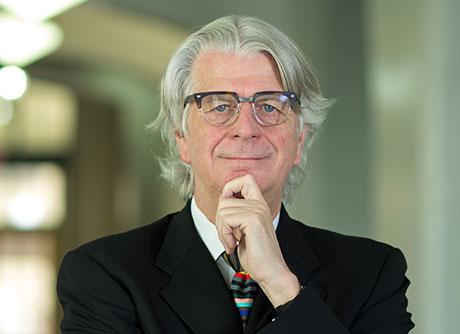 Frederick Steiner is the dean of the School of Architecture and Henry M. Rockwell Chair in Architecture at The University of Texas at Austin. He previously worked at the following institutions: Arizona State University, Washington State University, the University of Colorado at Denver, and the University of Pennsylvania. He was a visiting professor of landscape architecture at Tsinghua University in Beijing, China. Dean Steiner was a Fulbright-Hays scholar at Wageningen University, The Netherlands, and a Rome Prize Fellow in Historic Preservation at the American Academy in Rome. During 2013-2014, he was the William A. Bernoudy Architect in Residence at the American Academy in Rome. He is a Fellow of both the American Society of Landscape Architects and the Council of Educators in Landscape Architecture.
Dean Steiner served as president and a board member of the Hill Country Conservancy. He previously served in various capacities on the boards of Envision Central Texas and the Landscape Architecture Foundation. He worked on the Austin Comprehensive Plan (Envision Austin) and is currently working on the campus plan for The University of Texas at Austin.
Dean Steiner earned a Master of Community Planning and a Bachelor of Science in Design from the University of Cincinnati and his Doctor of Philosophy and Master of Arts in city and regional planning and a Master of Regional Planning from the University of Pennsylvania. He also received an honorary Master of Philosophy in Human Ecology from the College of the Atlantic.