Jane Anderson Curtis, ASLA

Director of Horticulture, Hermann Park Conservancy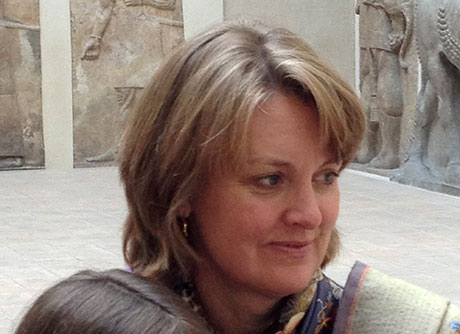 Jane Curtis is the Director of Horticulture for the Hermann Park Conservancy in Houston, Texas, and responsible for the day-to-day operations of the new McGovern Centennial Gardens, an 8-acre public garden opened in late 2014. Her involvement with Hermann Park spans two decades. She came to Houston as a member of Laurie Olin's team of designers from Hannah/Olin, Ltd. to plan and write the first Master Plan for Hermann Park in 1993. Adopted in 1995, the master plan has proved an enduring framework for a $126 million transformation of the park from a tattered, over-used, and fragmented landscape into Houston's signature central greenspace, and a catalyst for other large park initiatives and creations city-wide. Houston's current City Beautiful renaissance has its roots in the successful renovation of Hermann Park.
Prior to joining the staff of the Hermann Park Conservancy, Ms. Curtis served on its board for 10 years, and as Chair from 2003-2005. She began her Houston years as Fellow to and then the first curator of Bayou Bend Collection and Gardens, part of the Museum of Fine Arts, Houston. She ran a small residential landscape architectural practice from 1996-2004, concluding with the renovation and replanting of John and Dominique de Menil's own residence and courtyard garden. She served on the Houston's Municipal Arts Commission from 2004-2006, and has written articles for Cite Magazine, a publication of the Rice Design Alliance, and the bulletin of the Southern Garden History Society.
Ms. Curtis received Bachelor of Arts in American Studies from Yale University and her Master of Landscape Architecture from University of Virginia.