Jane Amidon

Professor and Director, Northeastern University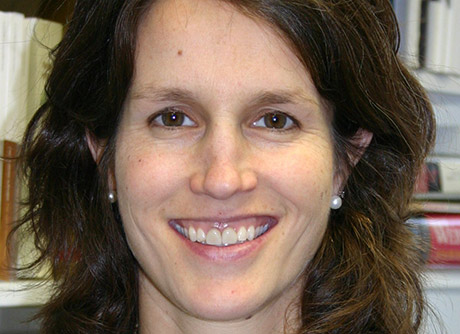 Jane Amidon is a Professor of Landscape Architecture and Director of the Urban Landscape Program in the Northeastern University School of Architecture. She teaches studio, lecture and seminar courses focused on the ideas, histories and design strategies of changing cities.
 
Ms. Amidon has lectured and published extensively on contemporary urban landscape and the related topics of modernism and modernization of the American landscape. Recent publications include "Big Nature," in Design Ecologies: Essays on the Nature of Design (Blostein and Tilder, eds) and "Eclogue for the Metropolis," in PRAXIS Journal v. 10. Published books include Radical Landscapes: Reinventing Outdoor Space (2001) as well as monographs on Kathryn Gustafson (2005) and Dan Kiley (1999). She served as the founding editor for Source Books in Landscape Architecture series. In 2011 she co-organized the symposium Landscape Complexity and Transformation with The Cultural Landscape Foundation, and continues to lecture at universities and institutions internationally.
Ms. Amidon's work in urban landscape is an extension of two seminal areas of interest: modernism as a critical stance in mid-century landscape practice, and modernization as the remaking of the American landscape at increasingly monumental scales. Building upon this foundation her current scholarship is in the emergence of entrepreneurial environments. As cities deal with 20th century legacies of urban development and industry, landscape is moving to a pro-active rather than re-active stance — the paradigm is shifting toward sites as producers, living systems linked into supply and demand networks in which the output (waste) of one process is harnessed as the input (nutrient) for others. This highly literal land use-as-landscape differs significantly from the previous generations' passive surfaces of civic amelioration and leisure. Today our cities are increasingly geared toward a fusion of economic/social/environmental agendas that fuels healthier communities at local, regional and global scales. Productive and seductive, the contemporary landscape is not docile and controlled, but governed by the potent interaction of human and natural forces.