Marc Ryan

Principal and Co-founder, PUBLIC WORK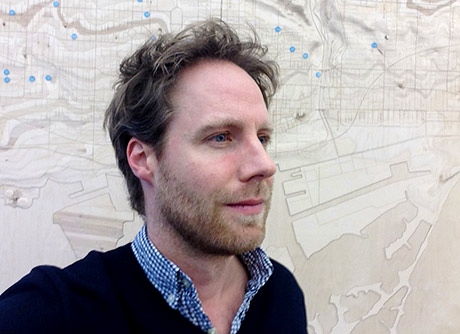 Marc Ryan is principal and co-founder of PUBLIC WORK, an office for urban design and landscape an office for urban design and landscape architecture focused on one of the foremost public topics today—the intelligent evolution of the contemporary city. Established in Toronto in 2012, the studio aims to produce transformative works that invigorate the public realm, optimize and enhance the performance of urban and natural systems, and support public life by adding new layers of experience to the city.
Mr. Ryan's background in both landscape architecture and architecture gives him a synthetic approach to urban design and his design practice focuses on projects for the public realm using landscape as a primary medium. His work seeks connections with the particular qualities of the place and explores the experiential and social dimensions of environments designed for active use and engagement. His experience includes 15 years of practice in Canada, the United States and Europe, where he has provided leadership in the design of the public realm able to capture a dramatic new sense of place. He is currently dedicated to guiding public realm design, planning and infrastructure projects at multiple scales so they relate powerfully to their context and enhance the quality and experience of urban life.
Prior to co-founding PUBLIC WORK, Mr. Ryan was studio director of West 8 Toronto, where he provided design leadership on some of West 8's most significant commissions in North America, including Toronto's Central Waterfront and Governors Island in NYC. Prior to that he worked with Richard Haag Associates, Seattle; Design Workshop, Denver; and Urban Strategies, Toronto.