Thomas L. Woltz, FASLA, CLARB

Principal, Nelson Byrd Woltz Landscape Architects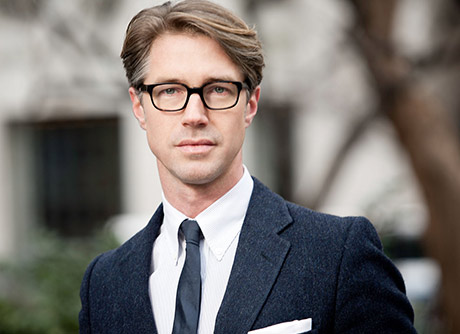 Thomas Woltz is the owner of Nelson Byrd Woltz Landscape Architects (NBW). In 2011 he was invested into the American Society of Landscape Architects Council of Fellows, among the highest honors achieved in the profession, and was named the Design Innovator of the Year by the Wall Street Journal Magazine in 2013.
During the past 19 years of practice, Mr. Woltz has forged a body of work that integrates the beauty and function of built form and craftsmanship with an understanding of complex biological systems and restoration ecology that has yielded hundreds of acres of reconstructed wetlands, reforested land, native meadows, and flourishing wildlife habitat. His design work infuses places where people live, work, and play with narratives of the land that inspire stewardship.
Mr. Woltz is leading NBW towards creating and reinvigorating public spaces at Centennial Park (Nashville), Memorial Park (Houston), Devonian Botanic Garden (Alberta, Canada), Cornwall Park (Auckland, New Zealand) and Hudson Yard (New York City). Relying on community engagement and public-private partnerships, these projects reflect a contemporary model for process based design.
Mr. Woltz serves on the Boards of Directors of The Cultural Landscape Foundation and The Municipal Art Society of New York.