Claude Cormier, AAPQ, OALA, FCSLA, ASLA, C.Q

Principal landscape architect, Claude Cormier + Associés Inc.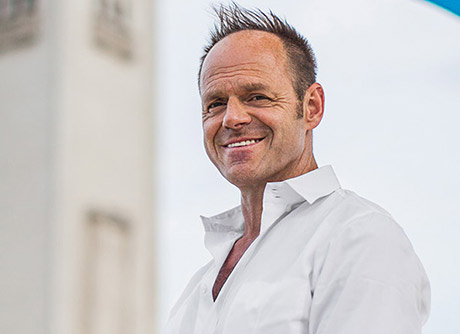 Claude Cormier's work challenges ordinary perceptions of the world, opening eyes to new possibilities and generating an appetite for the extra-ordinary. Rendering visible the invisible of the everyday, his projects seek to reawaken the joy of phenomena through an apparent simplicity that is complex, but not complicated. Landscape architecture is used to create an experience that embodies humor, subversion, and pleasure. Color, often delivering a punch in his works, contributes to their peculiarity and seductive allure. Yet color is only one aspect of his conceptual approach. Above all else, Mr. Cormier's practice demands authenticity, often invoking the mantra "Artificial, but not fake."
Prior to his public life as a second-generation conceptualist landscape designer, Mr. Cormier studied the history and theory of design at Harvard University's Graduate School of Design (MDesS '94), landscape architecture at the University of Toronto, and agronomy at the University of Guelph. Beginning in 1995, he built an internationally recognized landscape architecture and urban design practice in Montreal that is distinguished not only for its inventiveness but also for an increasingly iconic body of work that continues to gain attention and honors.
Mr. Cormier was selected as an Emerging Voice for North America by the Architectural League of New York in 2005 and two years later Fast Company recognized him as one of the 14 international designers who are advancing the design field. In 2009, he received the highest distinction given in Quebec: Knight of the Ordre national du Québec, an honor bestowed on individuals who have contributed significantly to the development and leadership of Quebec. Over the years the firm has received 70 recognitions and awards.