Alexandra Lange writes that Weyerhaeuser is "an Exemplar of both Late Modern Architecture and Modern Landscape Architecture"

Alexandra Lange writes that Weyerhaeuser is "an Exemplar of both Late Modern Architecture and Modern Landscape Architecture"
Alexandra Lange writes that Weyerhaeuser is "an Exemplar of both Late Modern Architecture and Modern Landscape Architecture"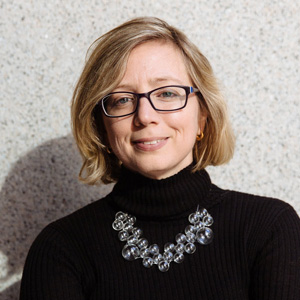 On February 1, 2021, noted design critic and architectural historian Alexandra Lange wrote the following letter to Mayor Jim Ferrell of Federal Way, WA, and U.S. Army Corps of Engineers Seattle district commander Col. Alexander Bullock concerning proposals to build 1.5-million square feet of warehouse space at the Weyerhaeuser Corporate Headquarters. The Weyerhaeuser complex, which was completed in 1972, was designed by landscape architect Peter Walker, founding principal of Sasaki, Walker & Associates, and architect Edward Charles Bassett, principal with Skidmore, Owings & Merrill. This new construction would result in the clear-cutting of some 132 mostly forested acres on the 425-acre campus.
Mr. Jim Ferrell, Mayor
City of Federal Way
33325 8th Ave. South
Federal Way, WA  98003
Colonel Alexander Bullock, Seattle district commander 
U.S Army Corps of Engineers
P.O. Box 3755
Seattle, WA  98124-3755
Dear Sirs:
I am a design critic and architectural historian, with a special interest in the corporate architecture of post-World War II America. I am writing today in support of The Cultural Landscape Foundation's campaign on behalf of the Weyerhaeuser Campus on Federal Way, asking you to restrict future building on the site by the Industrial Realty Group to locations set out in Weyerhaeuser's mid-1970s master plan. On a 425-acre campus, it seems impossible that there cannot be better locations for the proposed new warehouses than areas adjacent to the historic buildings by Chuck Bassett of Skidmore, Owings & Merrill, which also disrupt the important landscape architecture by Sasaki, Walker and Associates. In fact, Peter Walker, the original landscape architect, as well as current partners at SOM and SWA, have prepared an alternative that preserves the original carefully calibrated relationships between building, water and landscape while allowing for new economic development. To destroy the wetlands and forests, without consideration for the whole, would damage a site deemed eligible for listing on the National Historic Register of Historic Places and likely as a National Historic Landmark.
The campus remains an exemplar of both Late Modern architecture and modern landscape architecture, as well as an early example of the environmental movement in contemporary design. As companies from Amazon to Apple to Facebook build new headquarters for the 21st century, they look to an earlier generation of companies that offered employees green, open spaces as an amenity and aid to productivity. That Weyerhaeuser was a forest products company added an additional symbolic twist to the Douglas fir-lined campus. 
As I wrote for The New Yorker in 2014, in a piece titled "Recycle That Headquarters," the buildings and the landscape were never intended to be considered as separate entities. 
When Weyerhaeuser's three-hundred-and-fifty-four-thousand-square-foot complex was new, it was simultaneously the last word in the suburban corporate estates that flourished during the postwar era (Eero Saarinen's General Motors Technical Center, outside Detroit, was among the earliest) and the first word in environmental consciousness as company branding. Weyerhaeuser's architect, Edward Charles Bassett, of Skidmore, Owings & Merrill's San Francisco office, said of the design, "I wanted to find a point where the landscaping and the building simply could not be separated, that they were each a creature of the other and so dependent that they could hardly have survived alone." The long, low building acts as a dam for a ten-acre artificial lake, with a wildflower meadow on one side and water on the other. (The landscape was designed by Sasaki, Walker and Associates.) The façade looks as much like foliage as structure, with stripes of concrete panels alternating with long, recessed windows and ivy-covered terraces.
In its heyday, the Weyerhaeuser Campus, on the ancestral lands of the Puyallup Tribe, also provided important open space for residents of the Seattle-Tacoma area, as the trails, wetlands and woodlands were open to the public. Unlike many corporate skyscrapers and campuses, this one was accessible, and generations of Washington residents have fond memories of weekends there. This broader influence increases the number of stakeholders whose testimony should be taken into account before construction begins, and underlines the environmental legacy embedded in the campus. 
Please do not destroy this key work of modern architecture and landscape without due consideration of the alternatives. There is room here for both preservation and the construction desired by the new ownership.
Sincerely,
Dr. Alexandra Lange
Architecture Critic