profile
Anita Berrizbeitia
Posted: Jan 18, 2021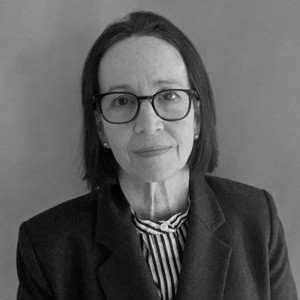 Anita Berrizbeitia is a landscape architect specializing in theory and criticism of nineteenth and twentieth-century public landscapes in the US and Europe, with interests in material culture, design expression, and the productive functions and roles of landscape in processes of urbanization. Berrizbeitia is Professor at Harvard University's Graduate School of Design and Chair of the Department of Landscape Architecture. She received the Prince Charitable Trusts Rome Prize Fellowship at the American Academy in Rome in 2006.
Berrizbeitia is editor of Urban Landscape—Critical Concepts in Built Environment Series; editor of Michael Van Valkenburgh Associates: Reconstructing Urban Landscapes, which received an ASLA Honor Award; author of Roberto Burle Marx in Caracas: Parque del Este, 1956–1961, awarded the inaugural J.B. Jackson Book Prize in 2007 from the Foundation for Landscape Studies; and co-author with Linda Pollak of Inside/Outside: Between Architecture and Landscape, which won an ASLA Merit Award. Her essays have been published in many anthologies and journals. She is a member of the editorial boards of JoLA and has served on many competition juries in the United States, Latin America, Europe, and the Middle East.
Statement: An international prize that recognizes the critical role of landscape architecture in creating a more environmentally and socially just world is overdue, and I congratulate The Cultural Landscape Foundation for achieving this important milestone. I cannot think of a better individual to represent the ambition of the award than Cornelia Hahn Oberlander. With boundless energy and optimism, she devoted upwards of six decades to her practice, broadening her scope of interests as the field evolved and she anticipated the need for new ideas and areas of expertise. She was a pioneer who stayed ahead of her time for the duration of her long and productive career.
I had admired Cornelia's work since I was a student but only met her recently, in the fall of 2015, soon after I became Chair of Landscape Architecture at the GSD. We met for lunch and it was as if we had known each other for a long time. Her warmth and wit, her piercing questions and views about education, her concern for the effects of climate change, and her frustration at what she perceived to be slow responses from the field revealed a deep and enduring commitment to landscape architecture beyond her active years in practice. She continues to inspire me as I go forward as professor, mentor, and landscape architect.