profile
Carolee Lee
Posted: Jan 10, 2022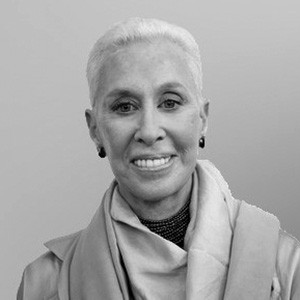 Carolee Lee is an innovator, entrepreneur and thought leader dedicated to improving women's health and wellbeing, and their opportunities to succeed. She was founder and CEO of Carolee Designs, one of the world's leading accessories brands. After selling the company, Carolee focused her energies on women's health and life planning. In 2008, she founded Access Circles, a global, by-invitation network committed to bringing women access to leaders, resources and experiences that can help transform their lives.
In 2018, Carolee launched Women's Health Access Matters (WHAM!), a nonprofit organization to improve the health and wellbeing of women by accelerating attention to sex and gender in medical research, to better understand health conditions that occur exclusively or predominately in women in order to develop solutions that optimize women's health. Carolee has forged a research partnership with the RAND Corporation to highlight the economic costs, benefits and social impacts of health research that focuses on women, and is using that data is being to erase the gender research gap and accelerate women's health around the world.
Carolee is also a mentor and leader in business, philanthropic and educational organizations. She is a past Chair and Foundation Board Chair of the Committee of 200, a community of the most successful women in business, and has served as director on the board of the Museum of Arts and Design in NY.  Carolee is a founding board member of The Breast Cancer Research Foundation, where she has served since 1986. She currently sits on the Women's Leadership Board at The John F. Kennedy School of Government at Harvard University.
Statement: As an ardent supporter of women in all fields, I am incredibly impressed and admire the life and contributions of Cornelia Hahn Oberlander and the incredible and indelible mark she has left through her extraordinary work in improving the environment in which we live. Few women have reached the level of success she experienced and it is my hope that by supporting a prize like this, we encourage many more women to enter and contribute to the improvement of our public and private spaces - and be acknowledged for their contributions. All of us should be inspired to support and bring awareness to the work of our visionaries and clearly encourage others to follow in their footsteps. I am honored to be surrounded by so many exceptionally talented women in supporting this prize and commend the vision of the Cultural Landscape Foundation for establishing this significant recognition.
< Back to The 100 Women Campaign Page |