Garden Dialogue 2021: Sagaponack, NY

Garden Dialogue 2021: Sagaponack, NY
Garden Dialogue 2021: Sagaponack, NY
The original location for this Saturday's Garden Dialogue, Farmhouse Revived, is no longer available. Fortunately, Hollander Design Landscape Architects has generously made another award-winning project in the same area available for the Dialogue on September 25. All registrations for this event will be honored.    
All events will be subject to local guidelines on gatherings, including social distancing, wearing face coverings, and stay-at-home orders. Attendance is limited, not only to maximize the safety of those attending but to promote an intimate learning experience. If this event needs to be postponed to comply with local ordinances, registrants will be notified directly.  
A contemporary home occupies an exquisite and idyllic spot nestled between the agricultural fields and saline ponds of Long Island. Its landscape celebrates its distinctive location and ecosystem while being a haven of respite and easy outdoor living.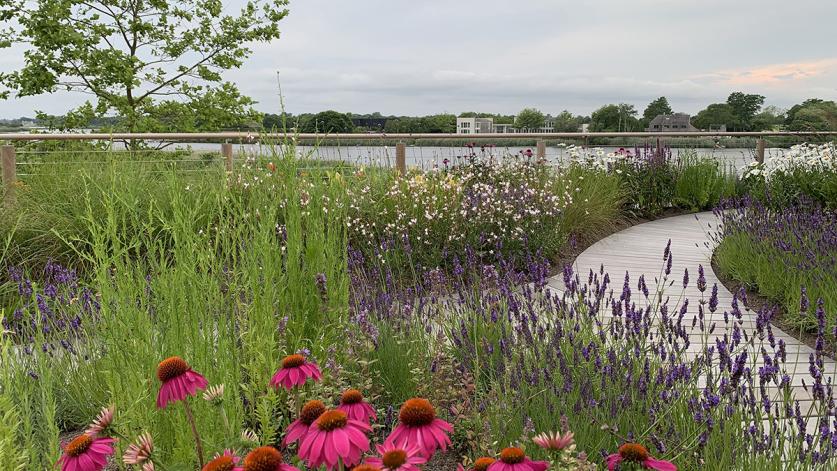 At the garden level, a pool's serene surface mimics the color of the pond beyond and obscures a submerged spa below. A generous limestone deck around the pool house flows seamlessly to an adjacent terrace, where a full outdoor kitchen and dining area make poolside entertaining effortless. The water's edge is only a short stroll on a boardwalk through restored wetland plantings.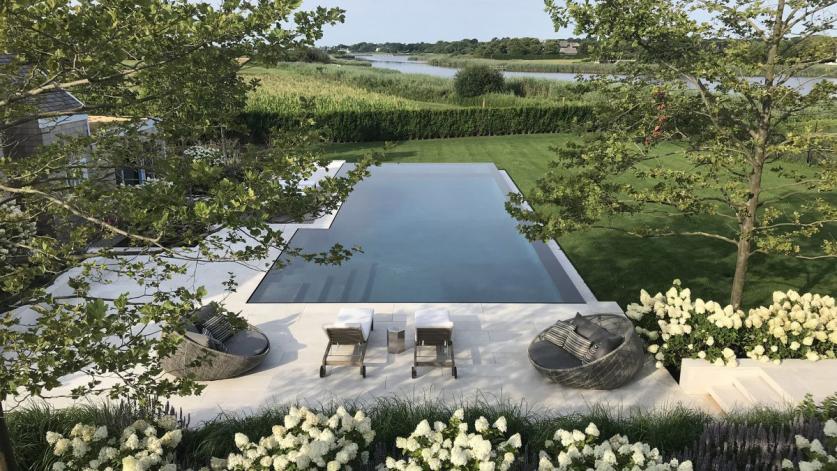 Above, a rooftop terrace frames spectacular views of meadow and field, water and sky. Here, the landscape runs up onto the rooftop, dissolving the difference between building and natural environment. From the bedroom windows, an up-close garden of meadow blooms beckons. A step outside is the ultimate experience for morning coffee: immersion in a flowering meadow garden made for the delight of butterflies and humans alike. 
This Garden Dialogue will be led by landscape architect Melissa Reavis. 
2.0 LA CES™ professional development hours will be available to attendees, pending approval. 
Refund Policy 
Cancellations and Refunds will be granted according to the following schedule: 
Up to two (2) weeks in advance: 90% (Deduction represents administrative processing fees) 
Less than two (2) weeks in advance but up to seven (7) days prior: 70% 
No refunds will be made for cancellations seven (7) days prior to event 
No refunds will be made for "No Shows" (a person who registers for a program but who does not cancel registration or attend the program). 
Refunds will be processed as they are received or after the conclusion of the program, depending on the program date and when cancellation occurs. Refunds may take five (5) to seven (7) business days to process.