Garden Dialogues 2021: The Hamptons, NY

Garden Dialogues 2021: The Hamptons, NY
Garden Dialogues 2021: The Hamptons, NY
All events will be subject to local guidelines on gatherings, including social distancing, wearing face coverings, and stay-at-home orders. Attendance is limited, not only to maximize the safety of those attending but to promote an intimate learning experience. If this event needs to be postponed to comply with local ordinances, registrants will be notified directly.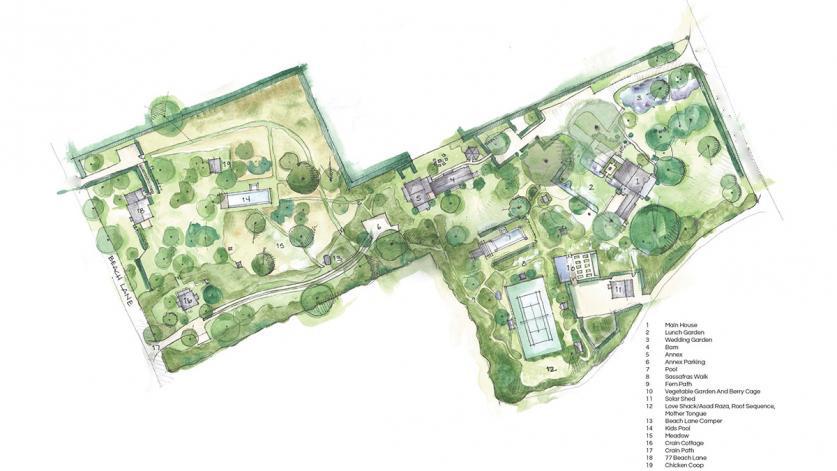 Edwina von Gal was originally hired to connect the existing site, with two houses, to an adjacent property with an additional house facing a different street.  The houses and property were old and "wonderful" according to von Gal, but the landscape was missing coherence. Without losing the casual feeling that the clients preferred, over the last 10+ years Abby Lawless and von Gal have created a more functional sense of space and added a number of amenities. The large property is rambling and full of surprises. Although the deer are increasingly challenging, the plantings are exuberant.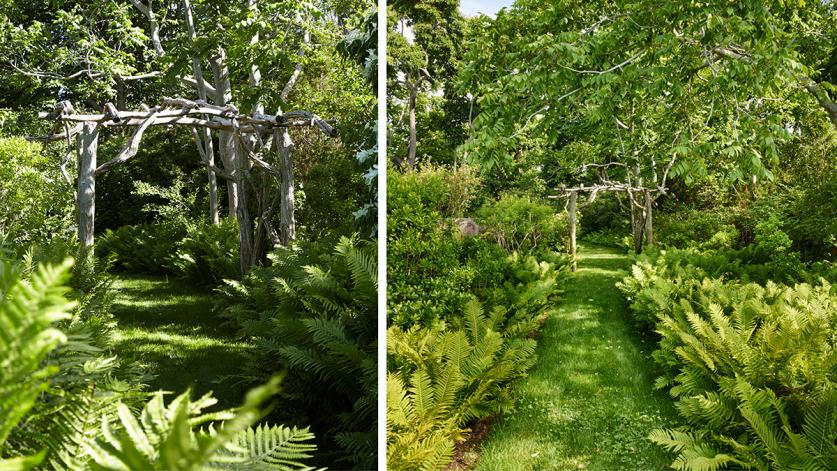 In addition to the flower, meadows, cutting and vegetable gardens, unexpected components such as wedding gardens, a historic cottage saved from demolition, and Root Sequence. Mother Tongue, an art installation from the Whitney Biennial have been added. Starting in 2012 a commitment was made to zero synthetic chemicals, recently that commitment was extended to nature-based land care with a full-on composting operation that repurposes all the biomass that the place produces.  Nothing organic goes to the landfill.   

The clients are closely involved with all decisions. They have come to recognize the importance of seeing the landscape as an integral part of their life and accept it as a relationship that is never done, it grows with their children and grandchildren and responds as both they and von Gal and Lawless continue to learn how to do it well.  As von Gal puts it, "This is the perfect job."   
This Garden Dialogue will be led by Edwina von Gal and Abby Clough Lawless, and introduction by Brian Sawyer FASLA, PRFCT Earth Board Member. Refreshments will be provided. 
The Georgica Property is part of Perfect Earth Project's initiative Two Thirds for the Birds. Focused on restoring the bird population in the US, this initiative empowers and inspires homeowners, gardeners and landscapers to plant two native plants for every three, to stop using pesticides and to remove invasives. Perfect Earth Project was founded by Edwina von Gal. Follow @234birds and visit www.234birds.org to learn more and be part of the solution.
1.5 LA CES™ professional development hours will be available to attendees.
Refund Policy 
Cancellations and Refunds will be granted according to the following schedule: 
Up to two (2) weeks in advance: 90% (Deduction represents administrative processing fees) 
Less than two (2) weeks in advance but up to seven (7) days prior: 70% 
No refunds will be made for cancellations seven (7) days prior to event 
No refunds will be made for "No Shows" (a person who registers for a program but who does not cancel registration or attend the program). 
Refunds will be processed as they are received or after the conclusion of the program, depending on the program date and when cancellation occurs. Refunds may take five (5) to seven (7) business days to process.