If the Oberlander Prize Had Existed 50 Years Ago, Who Might Have Received It?

If the Oberlander Prize Had Existed 50 Years Ago, Who Might Have Received It?
If the Oberlander Prize Had Existed 50 Years Ago, Who Might Have Received It?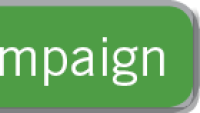 The Cornelia Hahn Oberlander Prize Advisory Committee and several Board Members of The Cultural Landscape Foundation (TCLF) participated in an exercise to test the Cornelia Hahn Oberlander International Landscape Architecture Prize ("Oberlander Prize") criteria. The task was to identify possible recipients of the Oberlander Prize if it had been created 50 years ago.  The list of potential recipients included practitioners from Africa, Asia, Europe, and North and South America.  The three deceased recipients who were named most frequently are Roberto Burle Marx, Lawrence Halprin and Dan Kiley. Examples of their work illustrate entries on our website pages about the Prize.
About each of these landscape architects: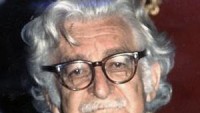 Roberto Burle Marx (1909 – 1994) - Born in São Paulo and raised in Rio de Janeiro, Burle Marx traveled to Berlin in 1928 to study painting. Visits to the City's Dahlem Botanical Gardens introduced him to the artistic possibilities of tropical plantings. When he returned to Rio in 1930 to study art at the National Academy of Fine Arts he tested these ideas, experimenting with native plantings at his home. Burle Marx's innovative Modernist designs quickly gained recognition. Considering himself foremost a painter, he treated his landscapes as works of art, utilizing bold combinations of massed plantings, and colorful amorphous paving patterns as his palette. He was devoted to the study of horticulture, sourcing new plant specimens during excursions from his estate Barra de Guaratiba into the rainforests of Brazil. In 1955 he formalized his practice, opening Burle Marx & Cia. Ltda., soon after expanding to Venezuela and accepting commissions worldwide. Collaborating with noted architects including Oscar Niemeyer his projects include: Copacabana Beach promenade and Flamengo Park, Rio; Cascade Garden at Longwood Gardens, Kennett Square, Pennsylvania; and Parque del Este, Caracas, Venezuela.  Also an environmentalist, Burle Marx was one of the first Brazilians to speak out against deforestation.
TCLF Board Member Tiffany Beamer on Burle Marx:
"His impact on the profession and the visibility of the profession is undeniable: artist, painter, plant-collector, landscape architect, ecologist, urban space-maker, significant contributions to botanical sciences, and environmental protection, etc.  His work is experiential, with deep understanding of plant characteristics (texture, color, form) that form his bold compositions. There is a wild joy in his work."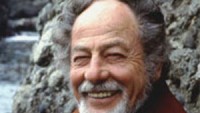 Lawrence Halprin (1916 – 2009) - Born in New York City and raised in Brooklyn, Halprin spent three years on a kibbutz in the British Mandate of Palestine (now Israel) before attending Cornell University and then the University of Wisconsin, where he earned an M.S. in horticulture. He received his B.L.A. from Harvard's Graduate School of Design. After apprenticing with Thomas Church, during which time Church built the famed Donnell garden in Sonoma, Halprin opened his own office in 1949. Amongst his innovations is the design process known as the RSVP Cycles. This method is marked by attention to human scale, user experience, and the social impact of design; these strengths were likely fueled by the work of his wife, dancer Anna Schuman Halprin. Simultaneously, he was able to attend to environmental concerns and to incorporate community participation in the design process. Prolific throughout his life, major projects include the FDR Memorial in Washington, DC; the Sea Ranch community in California; Freeway Park in Seattle; Heritage Park, Fort Worth, and Lovejoy Plaza in Portland, OR. Halprin garnered numerous awards including the Thomas Jefferson Medal in Architecture and the National Medal of Arts given by the President of the United States.
Prize Advisory Committee member and TCLF Board Member Joeb Moore on Halprin:
"His approach to ecological thinking and the larger environment and the language of movement both in nature and art. This is elegantly summed up in his quote from 1965: "The environment exists for the purpose of movement…." In my estimation, much like Leonardo daVinci, it is this singular focus on fluid dynamics and material flows, both in nature and the body, such as the behavior of water, that makes his vision and contribution to landscape architecture so relevant and important even today."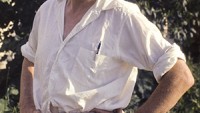 Dan Kiley (1912 – 2004) - Born in Boston, Kiley apprenticed with Warren H. Manning for four years before entering the landscape architecture program at Harvard in 1936. While at Harvard, Kiley and classmates Garrett Eckbo and James Rose together explored modernist design. Kiley led in the design innovations, leaving the polemics to Rose and Eckbo. Their joint efforts can be read in three articles published in Architectural Record in 1939 and 1940. Kiley left Harvard in 1938 without graduating.  In 1947, he and Eero Saarinen won the Jefferson National Expansion Memorial Competition, known as the St. Louis Arch; in 1955, again with Saarinen, he designed the Miller garden in Columbus, Indiana. Kiley's work displays both the monumental clarity of French Baroque gardens and the spatial sensibilities of early post-war American architecture. His use of hedges and walls was influenced by the work of Modernist architect Ludwig Mies van der Rohe, and his grids of trees owe more to the columnar grid of contemporary architecture than to early designers such as Andre Le Nôtre.
Prize Advisory Committee member Gary Hilderbrand on Kiley:
"Kiley would ascend on the magnitude and consistent beauty of his built work. Like no other in the field, he remained true to his design convictions at every scale and in every context. The best modernist architects sought his collaboration and he always made their projects stronger. His deep love of nature found expression in his way of life and in his approach to design—a genuine lesson for all those who choose to be aware of nature's complex role in life. Kiley elevated landscape architecture to metaphysics and poetry."
Image Credit: Yosemite Falls Corridor, designed by Lawrence Halprin. Photo courtesy Phillip Bond, 2016.
 < Prize Landing Page | Press Release >