It Takes One: Alex Fradkin

It Takes One: Alex Fradkin
It Takes One: Alex Fradkin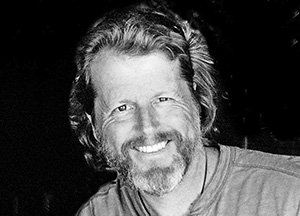 Determined to be an architect from the age of five, Alex Fradkin studied and practiced the creation of structures large and small for many years before turning to his greater passion for photography. Now an international, award-winning photographer, he works with light, texture, volume, and form as his primary inspirational tools. He regularly collaborates directly with some of the world's most inspiring architects and designers, including Daniel Libeskind, Steven Holl, Cecil Balmond, Henning Larsen, Bjarke Ingels, and Ole Sheeren. His work is frequently published in most of the major design and architectural magazines, in addition to The New Yorker, National Geographic, Monocle, and others.
Fradkin's fine-art photographs reside in numerous museums, including the Art Institute of Chicago, the Contemporary Museum of Photography, and the Museum of the City of New York, and his work is held in many corporate and private collections. He is currently developing two monographs of his architectural work, one of which is a three-year project with Gensler and Snøhetta, documenting Philip Johnson's historic AT&T Building while it is being renovated. The resulting images will be displayed in an exhibition and in a fine-art book publication. Fradkin has previously published two monographs of his photography, which has also been included in numerous architectural anthologies. In 2018 he was invited to participate in the Venice Architecture Biennale to display his architectural photography in a solo exhibition. He continues to teach architectural photography at the International Center for Photography while regularly collaborating closely with publications and architectural clients worldwide.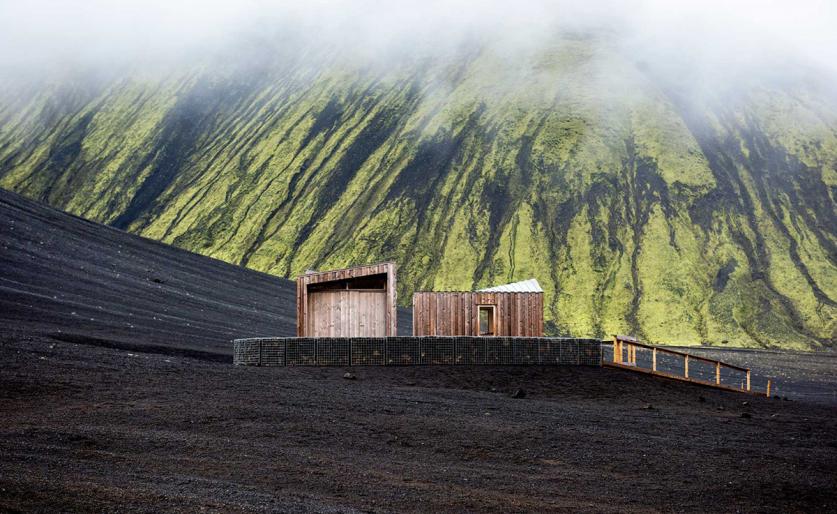 You practiced architecture for many years, and you've said that the study of architecture provides a great education for a photographer, but what important lessons about photography did you have to learn elsewhere?
Many aspects of being a photographer are learned in formal environments, such as schools, and in the trial-and-error practice of the profession. However, the most important part of the process for me was learning to simply slow down and not just look, but really learn to see. I feel that photography is more of an emotional process in which I get to connect to the wonderment of light's simple and evocative dance across a form and through space and place, regardless of whether it was created by people or is a product of the natural world. I love to chase light—it's an internal process of surrender, curiosity, and passion where I attempt to connect to myself and then to others. They don't teach this in school, and definitely not when you enter the profession.
Your photographs clearly show a sensitivity to the architectural qualities of designed landscapes. Do you also see architectural qualities in natural landscapes, and, if so, what does that say to you about the relationship between the natural and the designed?    
I was actually a landscape photographer long before I turned more to architectural photography, spending time in the extremes of wilderness from the Arctic to the desert. These are places where I still go to connect with nature's sculptural forms, whether it's an iceberg, a sand dune, or the many other extraordinary shapes of nature's architecture. Our relationship with the natural and the designed environment should be inextricable and symbiotic. This is becoming increasingly obvious, especially to those who are actually seeing what is happening to our planet as a direct result of human-caused climate change. Architects and landscape designers have the creativity and capability to design in collaboration with the natural landscape rather than in opposition to it.  Indeed, we are seeing firms and designers increasingly move towards a "net-zero" energy goal. This is very exciting. The question is whether we can get there in time to have enough of an effect to leave the wonderment of nature at least partially intact for future generations.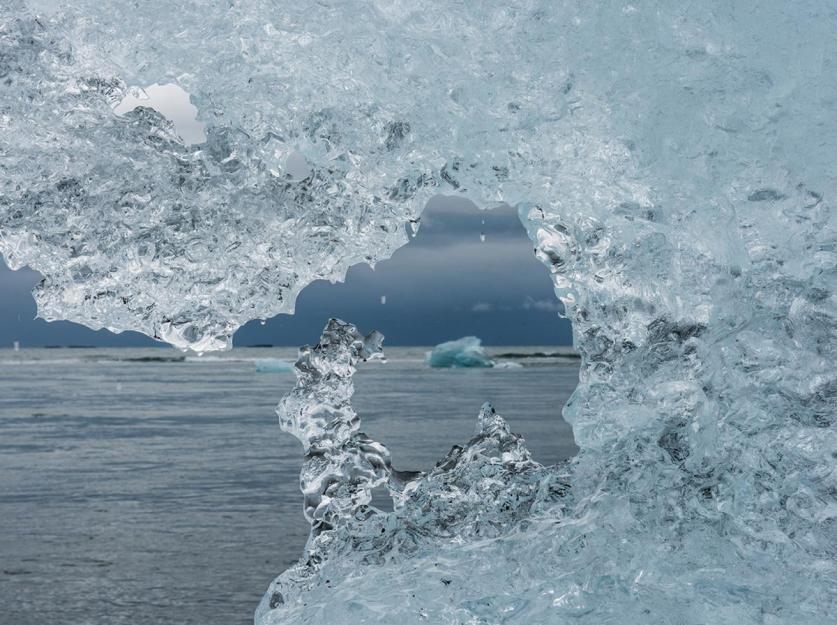 In a 2015 interview you wrote briefly about photographing "placelessness." Can you say more about what you mean by placelessness and how you capture it?
My interpretation of placelessness is the mind-numbing experience of a particular region's banality and homogeneity that emerges from repetitious and formulaic design. It's an industrialized process that ignores or subverts a geographic location's unique cultural, historic, and environmental features. Placelessness is becoming every place and no place. In my longer documentary works and book projects, I often photograph environments in transition, the tension of "place" being altered, or nature being controlled through insensitive development. In a recent book project, The Left Coast: California on the Edge, I photographed my home state, exploring the tension between the beautiful and the banal, the apocalyptic and where hope still resides. That was in 2011, and now seeing what is happening in California with record-setting fires becoming larger and more destructive every year, I'm compelled to continue to document a place in transition, on the edge, and now quite possibly past the tipping point. 
You are often commissioned to photograph high-profile places and spaces that are carefully designed with their visual qualities in mind, but the subjects that you yourself choose are often ones never meant to be seen as they are in your photographs. Is that dichotomy meaningful?  
It is both meaningful and intentional. Clients are less inclined towards ambiguity when they commission me to craft images of their architectural works. They tend to want images that can be used in marketing, PR, and promotional campaigns—photographs that are less subjective and more emotive, imparting an overall depiction that is quickly understood by the viewer. In my personal work, projects, and books, I wrestle with and investigate a larger idea, one in which ambiguity, mystery, and narrative can take their time in being understood and will hopefully have many meanings that depend on each person's unique, subjective opinion.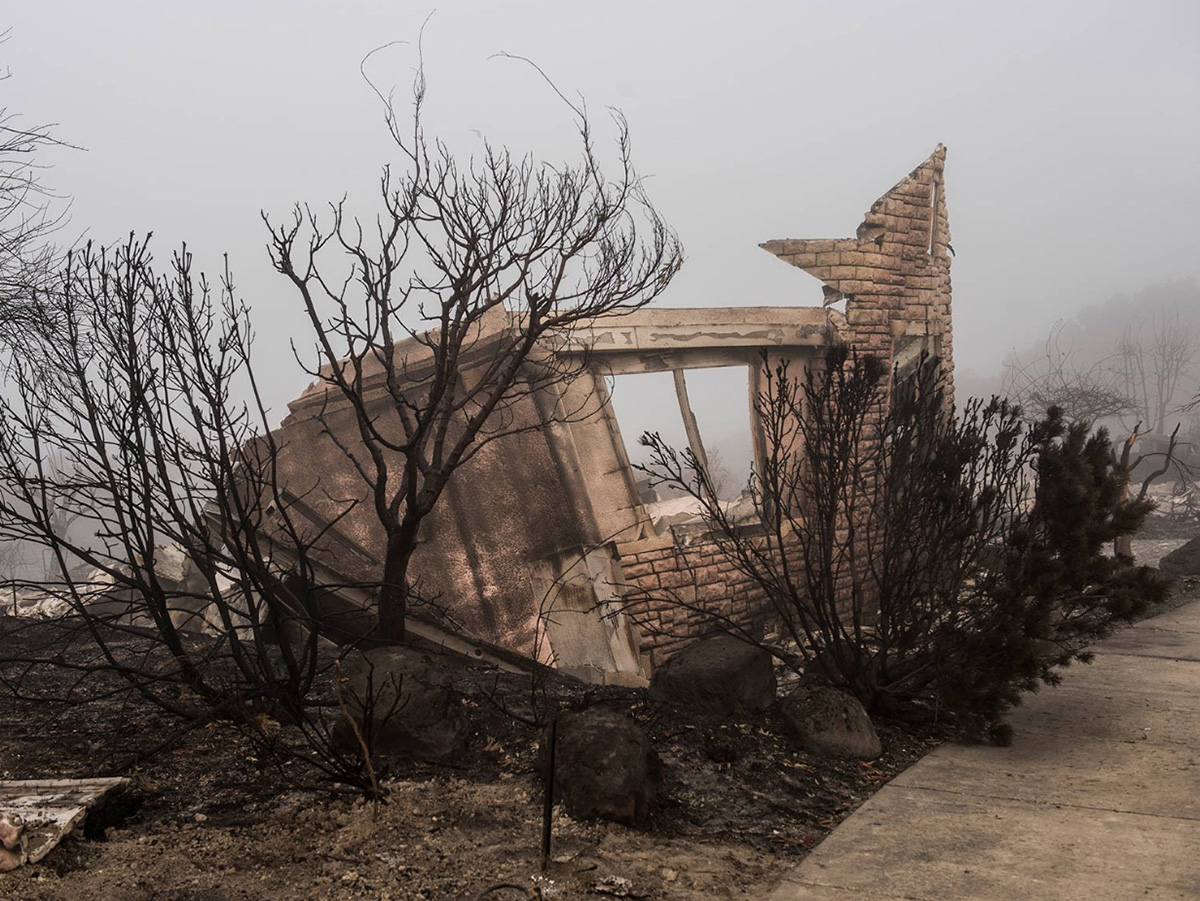 Many things can be called a "work of art" in a loose sense, but do you think that great works of landscape architecture are also great works of art in a strict sense?
I would say that there is nothing "strict" in art interpretation as it applies to any medium, including landscape architecture. Any design that attempts to go beyond the simply aesthetic to impart a larger message, meaning, or feeling begins to explore a larger concept and therefore has the potential to be art, or even a "great work of art." 
Which landscape architect's work would you most want to photograph, and why?
I would want to photograph the work of any landscape architect who seeks to design and create in direct relationship to place, either in a natural or an urban setting, where there is an understanding, investigation, and conscious response to a region's unique cultural and environmental context—what a great source of inspiration from which "great art" can have the potential to emerge. I very much admire the profession of landscape architecture, given that, in many cases, a design may not be fully realized during the designer's lifetime, because of the length of time it takes for foliage to mature fully. What a gift to the future.
A portion of your work could be said to be socially conscious, bringing to the fore, for example, the effects of climate change or homelessness. Is that a balance that you have deliberately sought to maintain in your portfolio?
Absolutely. I'm a very mission-driven individual and photographer, and I'm increasingly moving in that direction with no hesitation. My work needs to address the larger issues that affect us all, and not just bring about my financial betterment. Nearly half of my time and craft is donated to social and environmental causes. As more architects, landscape architects, and others in the building industry are committing to a carbon-neutral future, I'm hoping to promote and assist that movement in any way possible. I believe the profession of landscape architecture is uniquely situated to emphasize the interconnectedness of people, places, and landscapes. There is incredible precarity in this relationship right now, and we may indeed have already gone over the edge. But I also think this is a very exciting time to be alive and engaged in a way that our full potential as individuals and a species can be realized.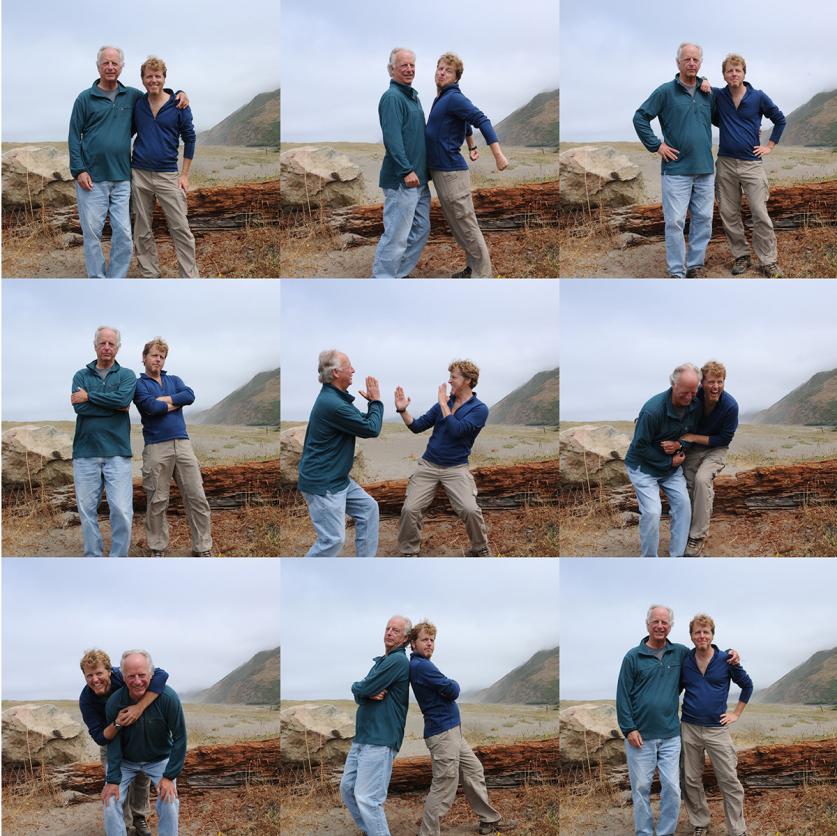 You produced The Left Coast: California on the Edge (University of California Press, 2011) with your father, the Pulitzer Prize-winning journalist and writer Philip Fradkin. How did the personal relationship affect the professional one, and vice versa?    
The first book my dad wrote was California: The Golden Coast (Viking Press, 1977). He was a reporter for the Los Angeles Times then, and I was a very young child. On several occasions I traveled with him as he did his research, camping on the beach and exploring and interviewing in every community and wild place along the 1,100-mile-long California coastline. This was the first of our many journeys together, and dad would go on to write twelve more books on the American West over the next 30-plus years. I joined him during part of his travels for each book, which could take three to five years to exhaustively research and write.
For this joint book project, for the first time we weren't just road-trip buddies but collaborators on a professional mission. At the time, I was more interested in ambiguity and exploiting the potential of fictional narratives in relationship to place, while dad was the consummate historian operating in a fact-based reality. We really began to work as a team when we both came to better understand each other's unique craft, mine being pictures and his being words, and the way in which the one could inform the other. Dad would write a very loose, preliminary draft, citing the kind of history of a place that only an extremely accomplished researcher and writer could unearth. This draft would be my roadmap as I went back to the locations on my own, spending weeks deeply immersing myself in a specific region, responding to the capriciousness of the coast and all of its moods, seasons, and light. Each time I photographed in the context of a real historic background, dad's words would inform my photos with meaning and the narrative of history, while I layered in the emotion and experience of place. Dad would then write his final draft with my resulting images as references, sparking a very direct dialogue between words and pictures and, more importantly, between father and son. Dad passed away a little more than a year after our book was published, and it was one of the last projects in his extraordinary and prolific career. I miss him greatly, and I attempt to honor his efforts to bring a greater awareness of the fragility of the places we all call home.

Learn more about Alex and his work by exploring his website.