It Takes One: André Wagner

It Takes One: André Wagner
It Takes One: André Wagner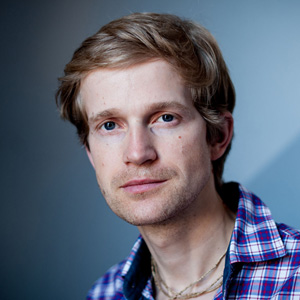 Fine-art photographer André Wagner was born in Burgstädt, Germany, in 1980. In a career that began in 2001, he has developed a unique way to capture the beauty of nature and other subjects in images often noted for their intensity and dramatic use of light. His photography has been featured in solo exhibitions at the Galerie WOS in Zurich, Switzerland; Kunstmuseum Moritzburg Halle (Saale) in Germany; and the Fotografie Whiteconcepts Gallery in Berlin, among other venues. He has taken part in group exhibitions throughout the United States, China, France, Spain, Germany, Switzerland, and Italy. Among his awards are a Gold Medal at the Trierenberg Austrian Super Circuit (2008) and another at the Hasselblad Austrian Super Circuit (2004). His work is included in several art collections, including the Kunstmuseum Moritzburg, and in many corporate and private collections. He now lives and works in Berlin.
For a time in the 1990s, you were a graffiti artist. What brought you to that art form, and how does it relate to your photography?
When I was about thirteen years old, I started graffiti spraying together with friends. That was my salvation; it gave me a new frame and space for my energies. Everything literally flowed into the drawings, and there wasn't a day when I didn't paint or spray. I also discovered that I perceived things differently—an empty wall inspired me to do something creative, and I really enjoyed it. During these four years or so, I developed my own ideas about color and form, which I still use in my photography. I also recorded the graffiti with my camera. I absolutely wanted to keep the memory of everything. You could even say that it was the fear of losing everything that made me take pictures. Graffiti is something very temporary, but a photo of a graffiti painting gives the work a chance for eternity.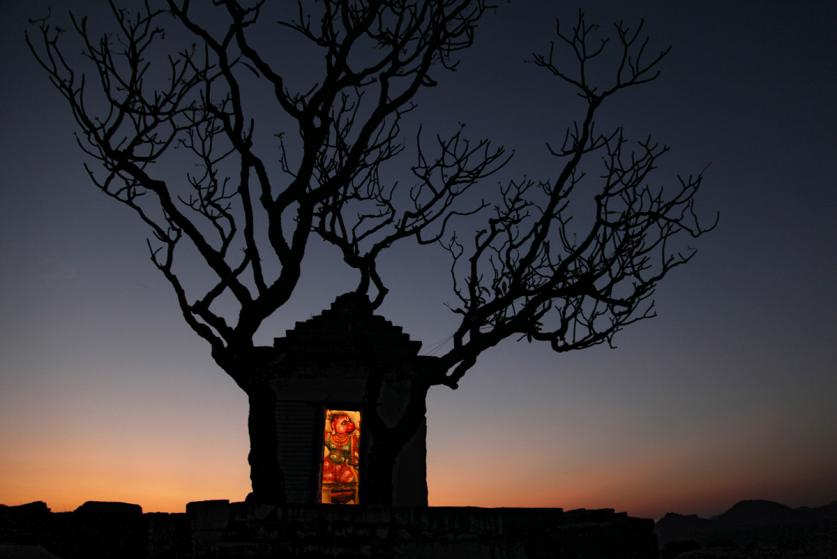 Why did you move to photography as your primary art form?
In the long run, graffiti became too political for me and simply didn't offer the possibilities that I enjoy now. Photography for me is magic—a kind of alchemy through which I can reveal all of my fascinations. It's a medium that allows me to make my understanding of God, time, and nature visible. A photograph can spontaneously capture the emotions I feel as an artist. Photography also affords a great deal of freedom—freedom with respect to thought and creativity, but also freedom of movement, as I go from project to project. Graffiti was more limiting, anchoring me to the wall where I stood for hours and days on end. With photography, I'm always in motion and in search of beauty and abstraction.
You undertook a photography apprenticeship from 1999 to 2001. How did the apprenticeship influence your work as a photographer?
I completed an apprenticeship of several years with a master photographer, after which time I became self-employed. But it didn't all go smoothly. When I first began taking pictures and training, I had problems with the technical side of photography. In fact, I found studio photography extremely boring, and I simply couldn't see a creative approach for me in such work. My teacher had only let me photograph once during my three-year training! The reason was probably that I had too much graffiti in my visual language. (I recall that I had made a photographic portrait of a baby, but not in his style or manner. After that, he never gave me permission to photograph his clients again.) I eventually applied for the German Youth Photo Award and took second place, but the working relationship between my instructor and me became even more difficult. But I stuck to it and eventually established my own business, having learned to perfect my own craft. I attach great importance to technique. I exhibit my pictures in very large formats, which requires very high quality. I also like to experiment with the camera and, if possible, with film, or to try out tricky exposure times, so it's very important to know about photography and technology.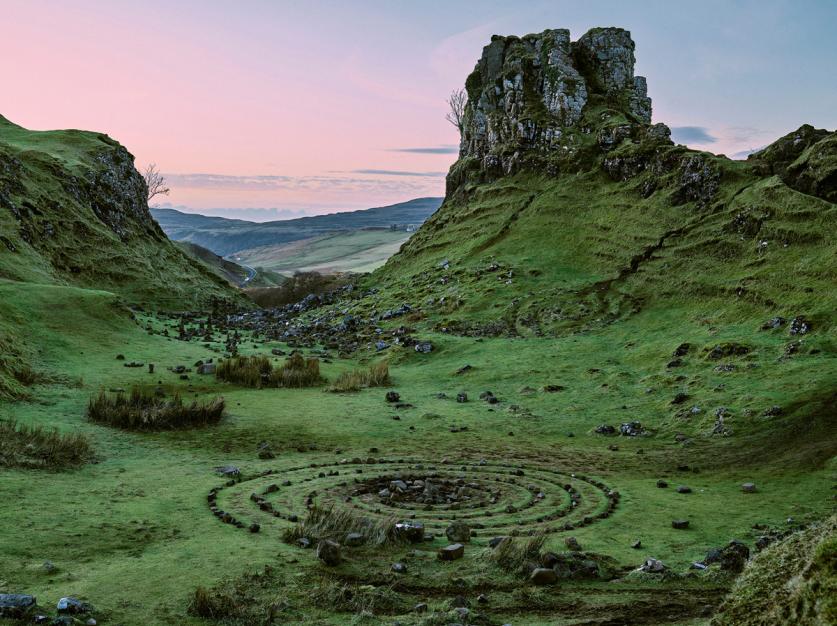 You travel to great lengths and distances to make your photographs, from the bamboo forests of Japan to the old-growth forests of New Zealand. How do you choose a subject?
When I have an idea for a motif, I research several possibilities in advance. That gives me a sense of the scope of the project and what it might cost to complete it. Sometimes I get wonderful tips from people who know or see my work.
Your series Birkenwald (Birch Forest), photographed in Finland, seems to pay homage to the symbolist painter Gustav Klimt and his painting of the same name. Is that the case, and does painting generally influence your photography?
I like the works of Gustav Klimt, and I have done research on his Birch Forest, but those photographs don't really pay homage to Klimt. Painting doesn't influence my photography either; it just happens that I deal with the thoughts and approaches of other artists. Art is an encounter with oneself, one's culture, and the time in which one lives. These are the moments that I always look for in my art.
You have said that your time in India affected you and your art. How so?
In 2004 I traveled to India for the first time and went to Sri Mayapur, visiting the site with some monks. The trip was very exhausting, but it gave me a completely new worldview. I slept for several weeks directly on the ashram floor without a mosquito tent. The daily temple ceremony began at 4:30 a.m. The spiritual world of the temple had a lasting and positive effect on me, and it still gives me strength every day. My work was inspired by the many conversations and stories imparted by the Vedic Masters. The God Krishna, for example, is to have said that 'the trees are my hair.' 'The moon and the sun are my eyes.' 'Under the mountains I am the Himalayas.' 'I am the taste of the water,' etc. These statements are a wonderful meditation while taking pictures because nature takes on a much wider dimension when it is seen and understood as part of us, not as something separate from us. Since I also believe in the soul, and in immortality, it's always a gift to photograph the beauty of life.
Critics and commentators have been drawn to your use of light—a kind of painterly approach to light. How do you achieve that?

We humans usually believe only what we can perceive with our senses, but in my photographs, I try to show what we aren't able to perceive directly. I always work with a tripod, and my pictures are never created in a single moment, but always using a longer exposure time. Taking so much time offers the possibility to truly work with light, which I always bring into the photograph in a very deliberate way. I also look for the light in the shadows. This technique is rooted in a kind of spiritual belief or statement, wherein darkness is equated with ignorance, and light is symbolically regarded as knowledge.
To what extent are your images staged or manipulated?
I work with several different cameras, but my works are not manipulated. I always leave the subject as it is. I don't add or remove anything. Whether that's a philosophical or a technical decision, I don't think much about it when I take pictures. Rather, I emphasize the experience and the intention. You can't force a good picture; it has to come to you.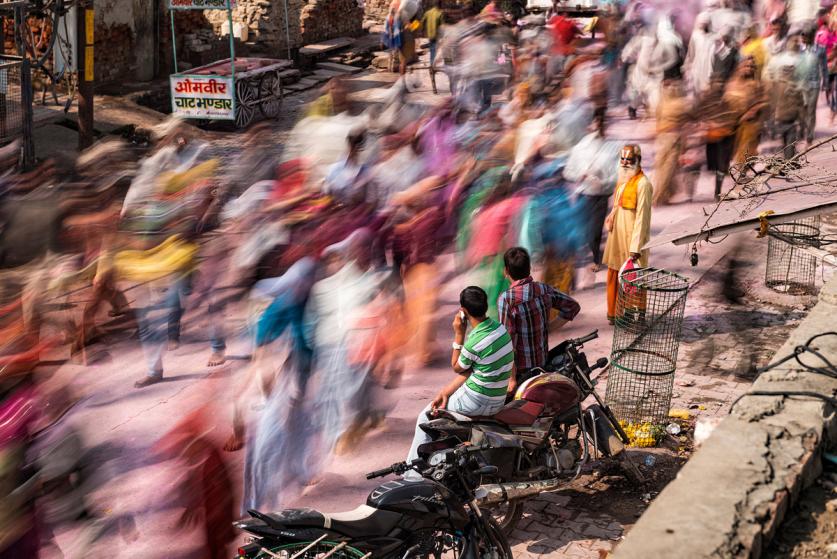 Why are you often drawn to landscapes as a subject?
In landscapes I'm interested, for one thing, in the absence of people. Landscape is the symbol of virtue. In our standardized, homogenized world, places all over the globe are barely differentiated from each other. The same products, such as cars, clothes, houses, etc., can be found almost everywhere. But when it comes to nature…to landscape… countries and regions still differ appreciably, so one can still experience their individuality. Even if the landscape is created and designed by human beings, it still has the potential to show the unique beauty of the place.
André Wagner will take part in TCLF's Sixteenth Annual Silent Auction, donating one of his many evocative images to help raise money for the Pioneers of American Landscape Design® Oral History Project. Learn more about fine-art photographer André Wagner and his work by exploring his website.