feature
It Takes One: Josh Thorpe
Image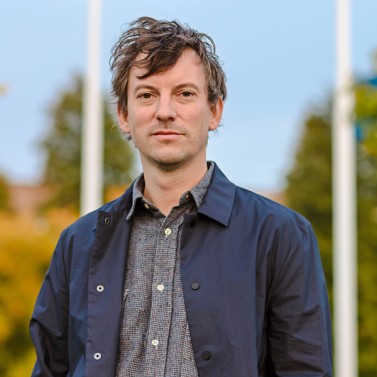 I am a Canadian-born artist now located in Glasgow, Scotland. My studio practice experiments with color, light, texts, and materials, and my public work puts these interests into play with complex systems of landscape and built form. I just finished a permanent public art work for the City of Toronto that involves fourteen custom flags on flagpoles in a park. (More information available at my online portfolio.)
How would you define a cultural landscape?
Landscape is as much virtual, of the imagination, as it is actual and physical. Landscape is vast. It is always already unknowable, changing, contingent. We can only approach it as it is mediated through pathways, walks, perspectives, maps, photographs, language, narratives… and because landscape is so difficult to comprehend, too few of us study it.
The idea of the cultural landscape admits all this complexity. As an artist, I use this concept to approach work imaginatively from as many perspectives as I can. This means thinking of the landscape as existing in many times for many people and cultures, and even from the imaginative perspective of non-human forces, like animals, natural elements, and geological time.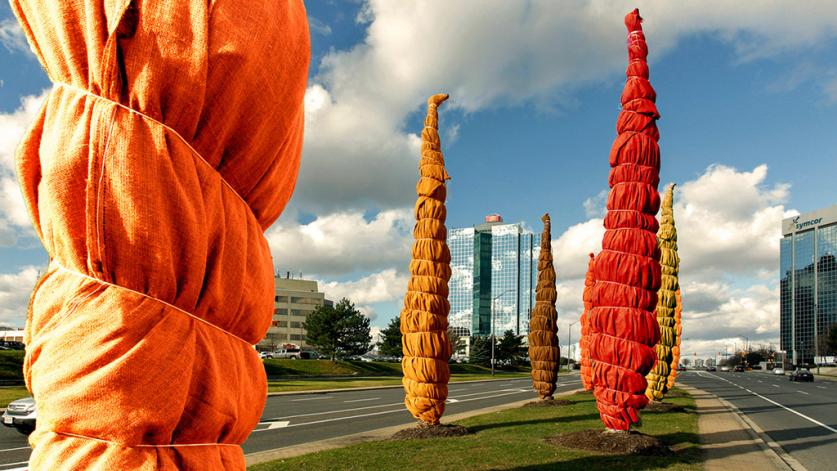 Why did you get involved in this landscape in your community?
The project you see images of here, Autumn Burlap, has not yet been realized. Every year the City of Mississauga in Ontario, Canada, wraps a row of about 40 oaks in burlap to protect them from the harsh winter. I propose using burlap dyed in a range of colors that reference the shades of autumn in eastern North America.
I want to produce a very light-touch intervention that protects the trees, draws attention to the inherent sculptural interest of the wrapped tree form, produces a large-scale earthwork, like Christo and Jeanne-Claude or Yayoi Kusama might, and at the same time create a piece of community infrastructure. It can be a photo-op for tourists, a meeting place for locals, and a source of dialogue around neighborhood, urban development, winter climate, and the passing of time.
How did your understanding of the landscape change as a result of your efforts?
An intervention like this really draws attention to the scale of design in North American suburbs such as this one: they are designed for the car, not the human.
We're at a point when urban areas around North America – around the world, in fact – need serious creative energy devoted to infrastructure and landscape, in suburbs especially. Suburbs can play an important role for many cities by providing affordable housing, but they often lack human-scale street-level amenities for pedestrians, children, and families. Small interventions can bring humanity back to the car-dominated suburb.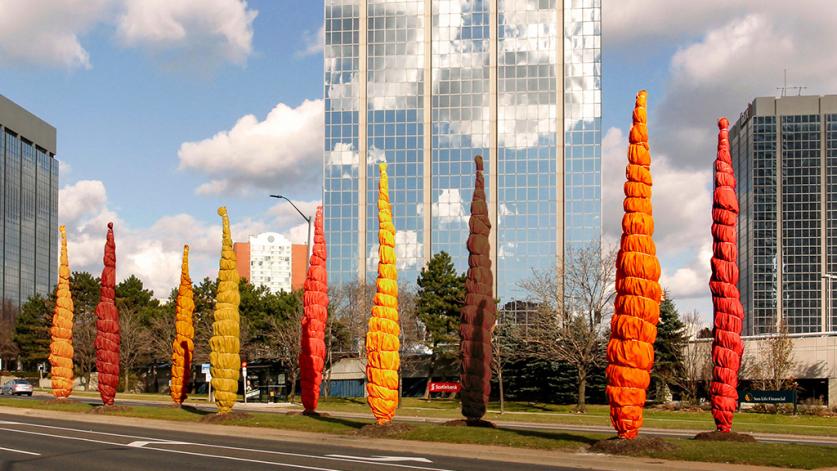 How do you anticipate others' understanding of the cultural landscape to change as a result of this project?
I'm waiting for someone to take me up on this idea, so it remains to be seen! The use of burlap to protect trees is a practice that exists in a lot of northern climates, but the right alchemy of utility and creative energy needs to occur. I hope simple ideas like this can lead to more collaborations between artists and cities.
Incidentally, the City of Vancouver is doing a really interesting project where they hire an artist working in the public realm to consult on public works. The city's Engineering Department will actually be working with this artist to try to figure out more imaginative uses for infrastructure and landscape.
More cities should do this.
What is the message that you would like to give our readers that may inspire them to make a difference?
This is a funny story, but… when I taught writing to students of landscape architecture, I had to study the discipline, absorb its ideas and language, and ultimately see more in the world around me. One day, I found myself walking by a twelve-foot-high hill of sand in a park in Toronto – a landscape feature little more than an accident of parks management. I thought, "Wow, that's a wonderful hill of sand." The children were all over it, the mothers and fathers were standing around with smiles on their faces, everyone goes home with a bit of grit in their shoes, and it's a dynamic little landmark in the park. Actually, this hill of sand was more popular than the nearby plastic playground, and quite complex in its functioning, yet was a fraction of the cost and more sustainable.
There are lessons like this everywhere in our cities. Opportunities at every step. But we, as a culture, need to develop a more nuanced sense of landscape literacy. We need to teach it, to discuss and experiment, and again, we need to bring artists together with designers, politicians, administrators, technicians, and the public, to make some really interesting things occur.