profile
James Corner Field Operations
Posted: Jan 17, 2020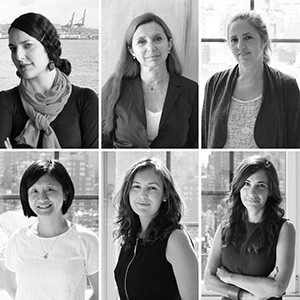 James Corner Field Operations is a leading-edge landscape architecture and urban design practice based in New York City, with offices in San Francisco, Philadelphia, and Shenzhen, China. The practice is renowned for strong contemporary design across a variety of project types and scales, from large urban districts and complex post-industrial sites, to small well-crafted, detail design projects. Important projects include The High Line in New York; Tongva Park in Santa Monica, California; South Park Plaza at Queen Elizabeth Olympic Park in London; Chicago's Navy Pier; Shanghai's Taopu Central Park; Hong Kong's Tsim Sha Tsui Waterfront; Shelby Farms Park in Memphis, Tennessee; and the Central Waterfront in Seattle, Washington.
The Field Operations team represents a diverse collective of more than 80 design professionals trained in architecture, landscape architecture, urban design, and urban planning, coming from eleven countries and fluent in thirteen languages. Some 50 percent of our studio, and two-thirds of our senior leadership, are women. On behalf of our entire studio, and in honor of our women principals—Lisa Switkin, Tatiana Choulika, Karen Tamir, Sarah Weidner Astheimer, Hong Zhou, and Isabel Castilla—we are delighted to honor Cornelia's values, vision, and legacy embodied in the Cornelia Hahn Oberlander International Landscape Architecture Prize. 
Statement: Cornelia Oberlander is a source of inspiration to the discipline, to women, and to all of those she has influenced as a pioneering landscape architect, an emboldened citizen, and an active designer with a social and environmental agenda. Her approach to design as an art, an experience and an attitude, her dedication to the symbiosis of site and structure, her ability to tell untold stories, and her collaborative spirit of risk, research, and responsibility couldn't be more relevant today. In fact, these three ingredients—Risk, Research, and Responsibility—could be a mantra for the next generation of landscape architects. Risk—having the courage, strength, passion, and perseverance to innovate, advocate, instigate, protect, and create. Research—having the understanding, depth, rigor, and curiosity to collect, examine, experiment, prove, and synthesize. And Responsibility—having the moral imperative, accountability, and agency to expose, act, reconcile, and repair.