profile
Jane LaGuardia
Posted: Sep 24, 2019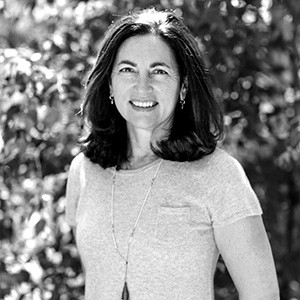 Jane LaGuardia has been a vital member of the executive team at LaGuardia Design since 1996. Her work spans many facets of the company, including management, finance, marketing, and public relations. Prior to joining LaGuardia Design, Ms. LaGuardia taught horticulture at a public high school, worked in the retail trade, and provided consultation services for private estates. She holds degrees in ornamental horticulture from Cobleskill College and a bachelor's degree in agriculture from the University of Georgia, where she studied under plant guru Dr. Michael Dirr. Ms. LaGuardia is an associate member of the American Society of Landscape Architects. 
Statement: It is a great joy to support this major new award named after Cornelia Hahn Oberlander. I had the good fortune to spend time with Cornelia touring several gardens in Lake Forest, Illinois, with The Cultural Landscape Foundation. I remember her great passion and honesty in describing the gardens as she experienced them. The tour lasted all day, and yet she seemed excited at every stop. I still remember marveling at her thoughtful insights, trained eye, and wry sense of humor.
Cornelia is a remarkable woman with a terrific attitude towards life. Her impressive career began at a time when few women chose landscape architecture as a profession, and she truly is a groundbreaking individual. Today my firm's staff represents a balance of both men and women, and we see throughout the profession that the presence of women is growing as they develop into true leaders in the field. We have Cornelia to thank for helping pave the way for women in this discipline. I can't think of a better or more deserving person to be the namesake of this new international prize in landscape architecture. I am honored to support this initiative, and I am glad that it will in turn honor Cornelia Hahn Oberlander.