Landslide
The Boxed Pines of Weymouth are Threatened Again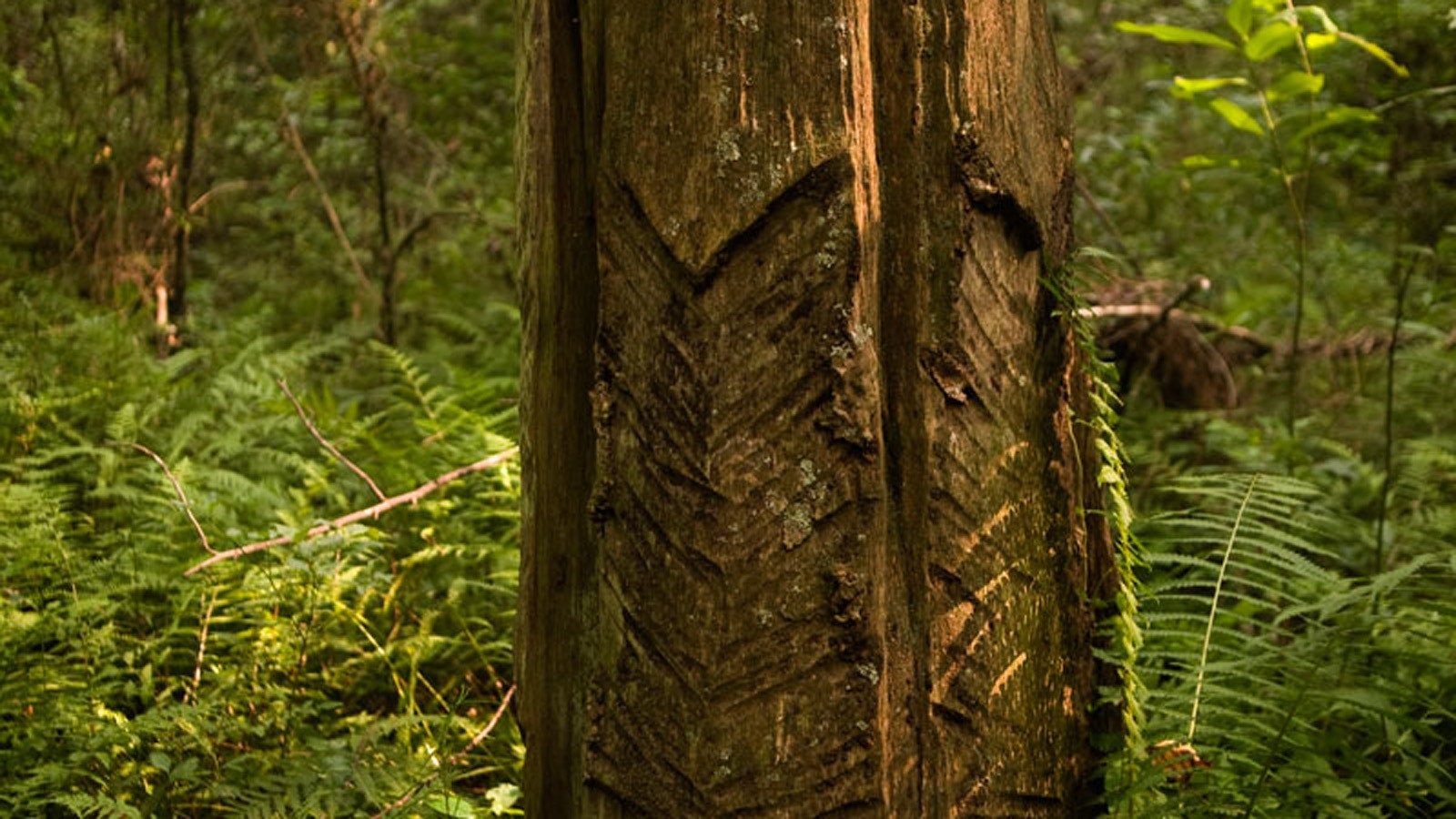 Under the direction of the North Carolina Division of Parks and Recreation, the Weymouth Woods-Sandhills Nature Preserve in Southern Pines, North Carolina, has suggested a warm-season controlled burn of its old-growth forest. While burning is a viable method for managing the longleaf pine ecosystem, the current burn plan does not adequately ensure the protection of the historic old-growth "boxed" longleaf pines scattered throughout the site. 
In 2010, The Cultural Landscape Foundation (TCLF) placed the "Boxed Pines of Weymouth" on its Landslide list in an effort to raise public awareness of hundreds of old-growth longleaf pines in the Weymouth Woods-Sandhills Nature Preserve and the adjacent Weymouth Heights subdivision. The historic pines bear the V-shaped markings, known as boxes, carved by former slaves and their descendants to allow the flow of resin collected for the turpentine industry.   
Data provided by the Longleaf Alliance and others caution that the currently proposed burn could result in significant casualties among documented, healthy trees of great age, including the boxed pines. The State has marked the old-growth boxed pines that have been identified as habitat for the endangered Red-cockaded Woodpecker with large circular blazes of white paint. With encouragement from local advocates, the nature preserve is in the process of updating its management plan for controlled burns, and with the help of the North Carolina State Historic Preservation Office, is seeking consultation for the protection of the old-growth boxed pines.
How You Can Help
The North Carolina State Historic Preservation Office has initiated consultation with North Carolina State Parks on the restoration plan. Interested parties can contact Billy Hartness, superintendent of the Weymouth Woods-Sandhills Nature Preserve, and advocate for a maintenance plan for the old-growth forest that protects both natural and cultural resources. Advocates should also consider voicing their support for expanding the National Register boundaries of Weymouth to include the old-growth forest.
Contact:
Billy Hartness
Superintendent
Weymouth Woods-Sandhills Nature Preserve
1024 Fort Bragg Rd, Southern Pines, NC 28387
billy.hartness@ncparks.gov