Landslide
California Dream Personified: Val Verde
Perhaps even more significant than its Spanish Colonial Revival house designed by Bertram Goodhue, are Val Verde's powerful and poetic gardens, transformed in the 1930s from formal academic expressions into a simple evocation of an Italian villa garden.
This masterwork, by pioneering California landscape architect Lockwood de Forest, is a rare surviving example of his unique approach: a dramatic setting for sculpture, simple details, and theatrical effects achieved almost entirely with plants. Presently, its Foundation is working carry out the late owner's wishes to protect this California Landmark. They would like to open the site to limited tours, but neighbors object. A lawsuit is pending.

History
Val Verde contains 17.4 acres of famous Santa Barbara, California gardens, rare and exotic specimen trees, woodlands, and a mountain stream. Together with several other notable properties, this unique property helped to redefine West Coast regional landscape design aesthetics in the early 20th century. American architect Bertram Goodhue (1869-1924), Val Verde's original designer, laid out the architecture and grounds of Val Verde in a simple, austere design as a residential prototype for his newly invented early Modernist American style of architecture, the Mexican Spanish Colonial Style. Val Verde was built in 1915, contemporaneous with Goodhue's Spanish Colonial Style designs for the 1915 Panama-California Exposition at Balboa Park, in San Diego, California. Together, Val Verde and Balboa Park codified a style of American architecture that helped Goodhue to mentor younger California architects in what was to known as the Mediterranean Style and then the California Style, a style that also would impact Californian landscape design.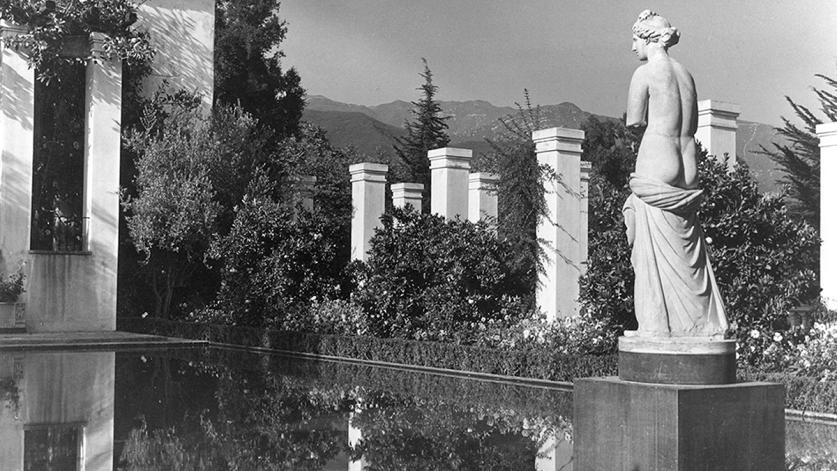 Val Verde's staid terraces became the masterpiece commission of landscape architect, Lockwood de Forest, Jr. (1896-1949). De Forest and his wife and business partner, Elizabeth, added and elaborated upon the existing structure of Goodhue's vision. The de Forests were innovators with geometric form, and as such were among the first in California to propose a more original garden form. They replaced traditional lawns with mirror-like reflecting pools and designed mammoth colonnades for effect. The de Forests treated architecture as if it were landscape and landscape as architecture, unconstricted by traditional professional limitation.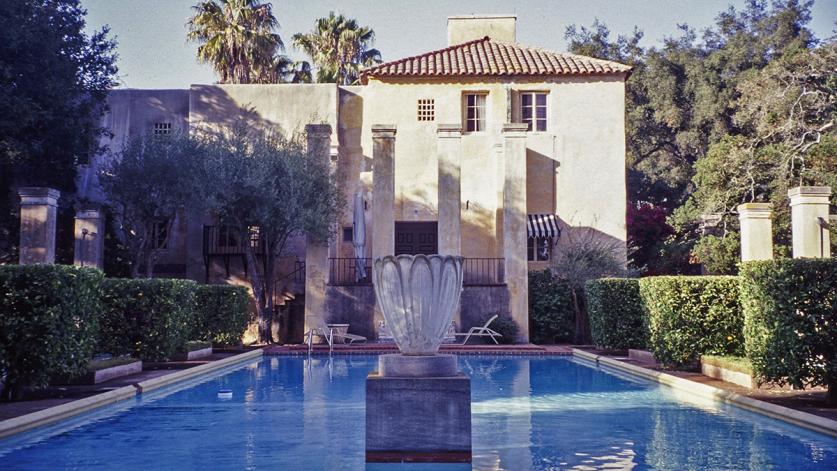 Today this garden, lovingly preserved by the late Dr. Warren Austin, is acknowledged as a masterwork of the early California Style period. In July 1999, the American Society of Landscape Architects awarded Val Verde's owner, Dr. Austin, with the Medallion Award for his fifty-year stewardship of one of America's "most beloved" landscapes from the 20th century. The next day the Santa Barbara County Supervisors voted on an appeal from neighbors to deny land use permits that would guarantee Val Verde's preservation and its endowment. This decision is in the appeals process.
Threat
If the site is not preserved as an intact historic property, Val Verde potentially could be redesigned as an "estate subdivision" for a very privileged market. Even if the site's ownership is not subdivided, it is feared that a new residential owner, even the most conservative preservationist, might make changes to Val Verde that would constitute a significant historic loss to a nationally-shared cultural history. The potential for public access to the site also could be lost. At Val Verde, rare and exotic trees were transplanted from the world's rain forests during the period of the Great Plant Hunters (1890-1924) and over time these have changed the scale of some vistas. Given the careful management this landscape requires, private ownership may not be a realistic avenue for the preservation of this venerable Golden Age garden estate that still contains the visions of its previous owners and designers.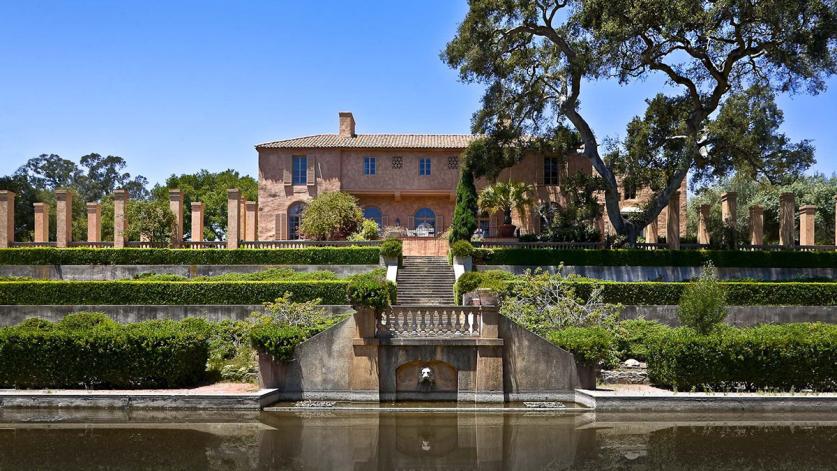 Val Verde also has a complicated social history that has been preserved. For example, the gardeners are third generation Mexican-American gardeners who have earned their positions through family and apprenticeship. They have been taught, father-to-son, about each Val Verde plant, its history, and its care. Theirs is an invisible history of caretakers who have cared for Val Verde and passed its heritage from hand to hand down through time.
Presently there is no agreed-upon mechanism for securing the preservation of this nationally important California landscape. Today, a non-profit foundation is managing the site and dealing with the legal issues surrounding its future.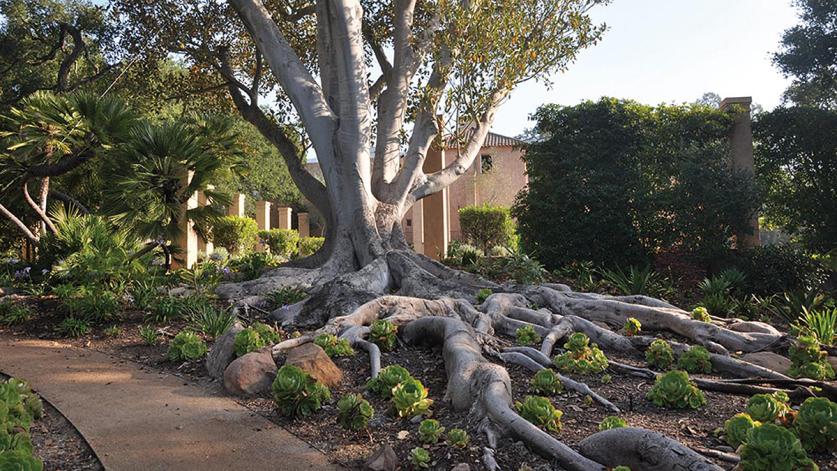 How to Help
At this time there are no tours and the Foundation is not soliciting funds because of pending lawsuits. The Foundation is at the present time collecting support letters, names of endorsing organizations, and contact information for interested supporters. This information will be used to help reinforce efforts to preserve Val Verde and to keep concerned citizenry informed. Send a support letter to:
Austin Val Verde Foundation
2549 Sycamore Canyon Road, Santa Barbara, California, 93108