Landslide
An Unsettling Development for the Nasher Sculpture Center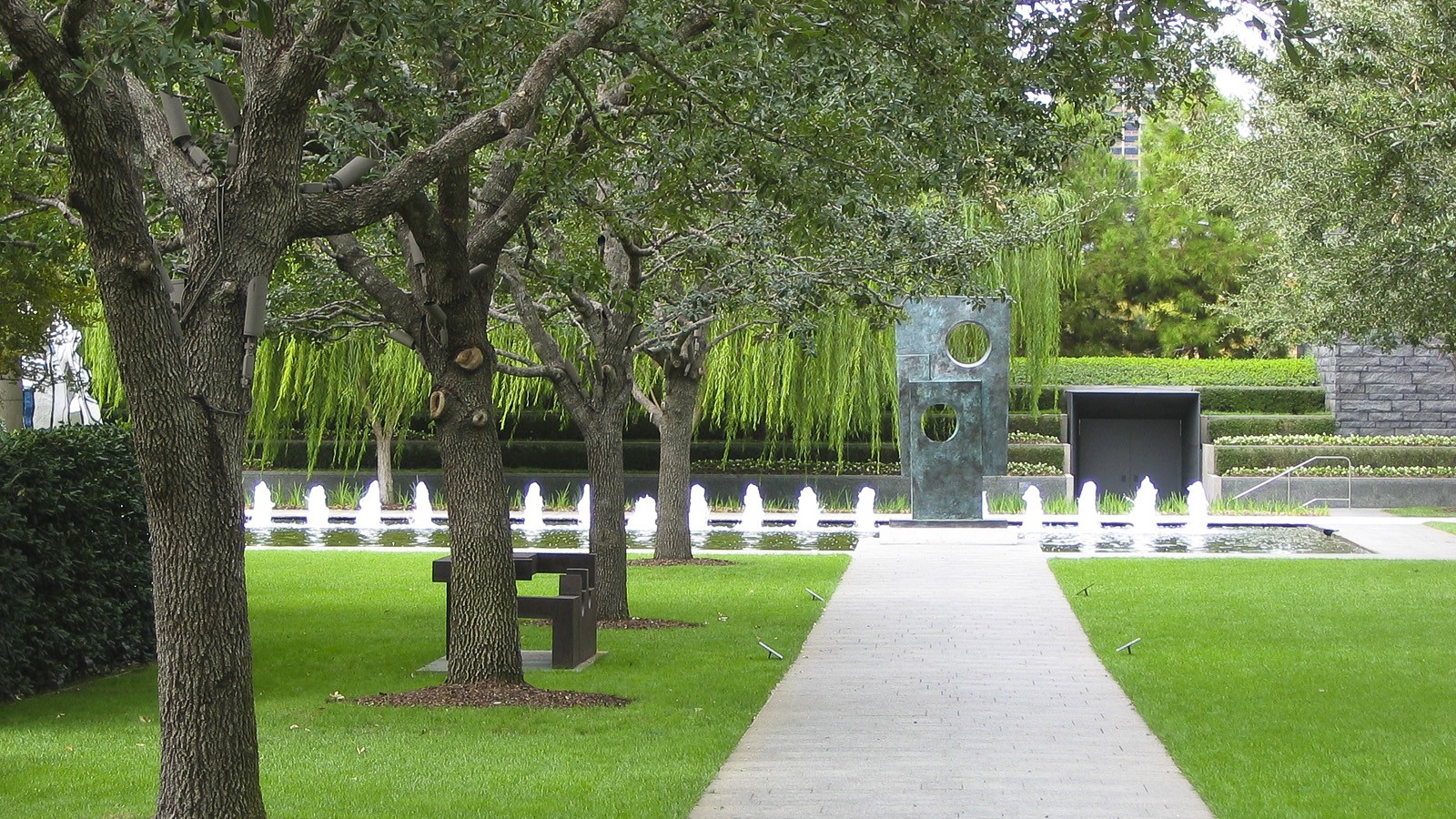 "If you break something that belongs to somebody else, you ought to fix it or at least try to fix it," wrote the Dallas Morning News editorial board. They were reacting to the announcement by the Dallas Police and Fire Pension System board, owners of the high-rise residential Museum Tower, the glare from which is wreaking havoc in the Nasher Sculpture Center garden and the galleries, who decided they were no longer responsible for the problem they created in 2012.  
The Nasher Sculpture Garden, which was designed by landscape architect Peter Walker, is part of the Nasher Sculpture Center, and covers a full city block in downtown Dallas, Texas. The 10,000-square-foot museum and 1.5-acre sculpture garden were completed in 2003 to house the extensive modern and contemporary art collection of real estate developer and banker Raymond Nasher and his wife Patsy.
For the past three years the glare has been shining into the carefully designed galleries, threatening works of art, and necessitating the frequent replacement of plant materials that are being scorched. The situation landed the Nasher on TCLF's 2012 Landslide: Landscape and Patronage, an annual thematic compendium of threatened and at-risk landscapes.
The Pension board has at times seemed conciliatory, offering to find solutions that would reduce the amount of glare, and combative, arguing that the museum should replace its custom-designed roof and that the garden wasn't being affected. In 2012, Walker, the garden's designer, spoke out in a Youtube statement condemning the situation. Negotiations earlier this year suggested that a proposed solution was in the offing. Then, suddenly, on August 28, 2015, the Pension board decided to cut off talks with the Nasher about the problems being caused by Museum Tower and voted nearly unanimously to absolve themselves of any responsibility. 
The Dallas Morning News, quoting a statement issued by the Pension board, noted: "The board said its first priority was to protect 'the financial futures of the city's police officers and firefighters."' The statement continued: '"[the Pension Fund] has spent more than two years in a good-faith effort to find a solution acceptable to all parties," the board said, "but ultimately determined that all options under consideration were too costly to implement or would devalue the system's investment."
Museum officials have not issued any public statements in response to the Pension board's vote. TCLF will continue to follow any further developments.