Riverside Cemetery

Riverside Cemetery
Riverside Cemetery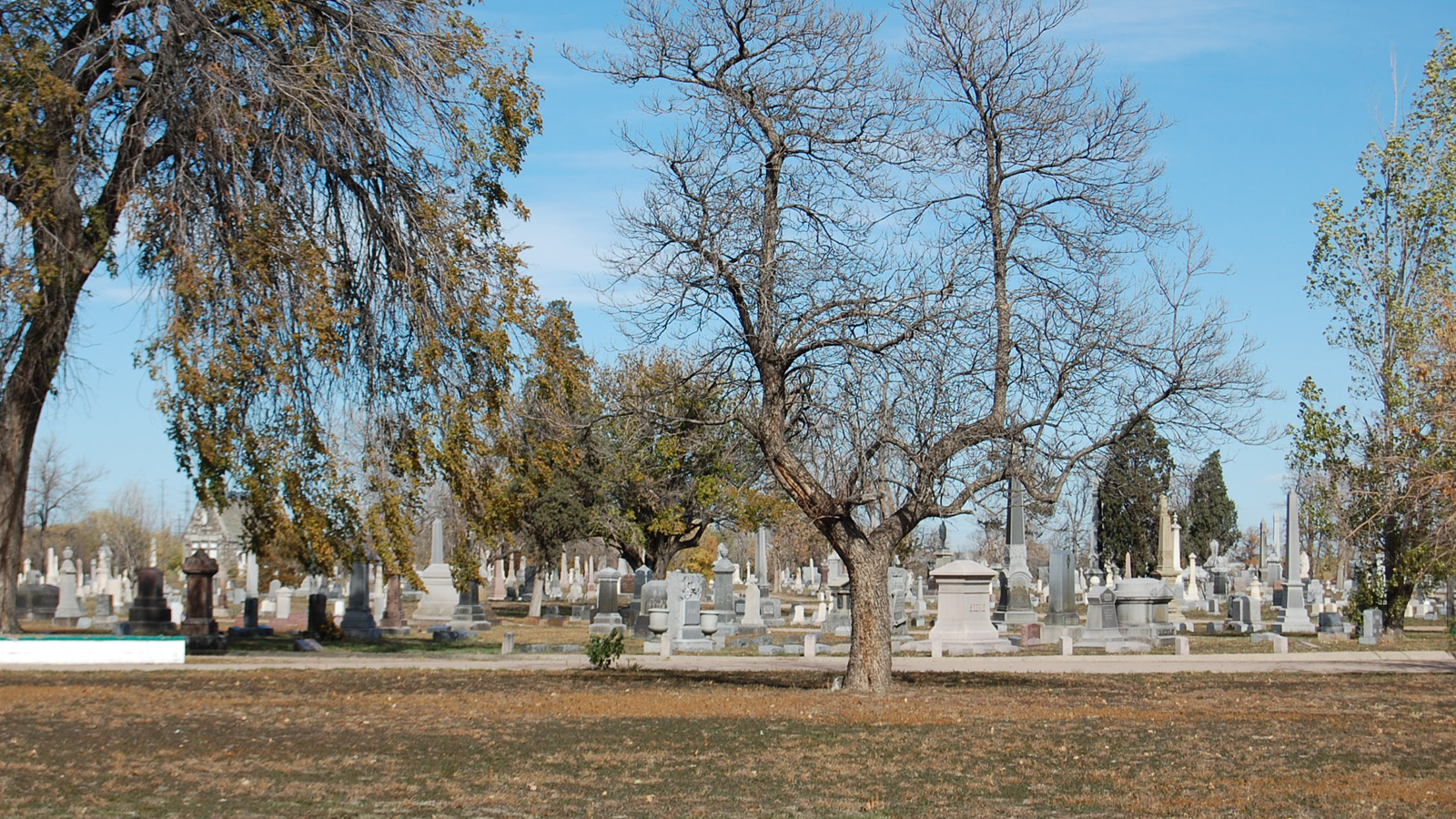 Designed by: H.C. Lowrie
Initially designed as one of the first park-like cemeteries in the Rocky Mountain West, Riverside Cemetery is the longest continually operating cemetery in Denver, and one of the most significant historical resources in Colorado. Noting the importance of the 77-acre site, the cemetery was listed as a National Register Historic District in 1992. Now surrounded by the gritscape of a disparate industrial district, partly in the City and County of Denver and partly in Adams County, the cemetery is in a state of rapid decline.
This lovely lad so young and fair
   Called home by early doom
Just came to show how pure a flower
  In paradise could bloom
-Clifton Bell, eulogizing one of his four deceased children
History
Founded in 1876, the same year Colorado gained Statehood to the Union, and the same year the nation held its Centennial Celebration, Riverside Cemetery has the distinction of being one of the first park-like, rural cemeteries in the Rocky Mountain West. Riverside Cemetery was initially established in a tranquil, pastoral setting along the South Platte River, just north of downtown Denver. Fashioned after the highly regarded Mount Auburn Cemetery in Cambridge, Massachusetts, it was envisioned as a peaceful and respectful new burial ground for Denver's residents, and a replacement for Denver's declining, poorly maintained City Cemetery.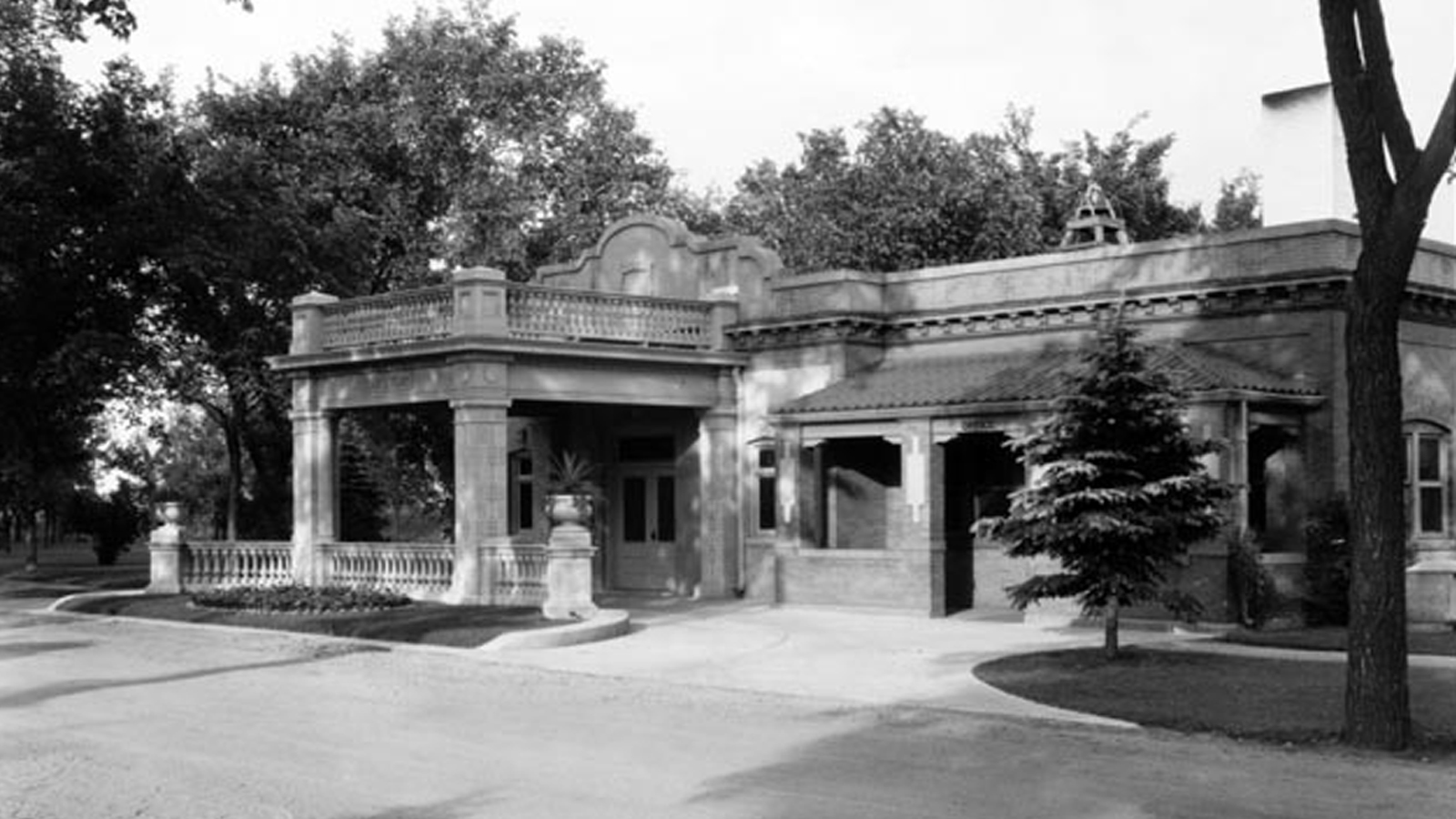 Designed by Landscape Engineer H.C. Lowrie, with design of the Administration Building by architect Frank E. Edbrooke, Riverside Cemetery featured an artfully conceived layout of wide avenues and roads that allowed all graves to be easily accessed by families and other visitors. Trees were planted to provide needed shade and aesthetic beauty, and arrangements were made for irrigation water from the adjacent Platte River. Intricate monuments of carved stone and white bronze soon followed, making the cemetery the city's first collection of fine art and sculpture.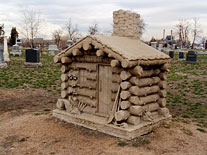 When Riverside first opened, it was a fashionable choice for wealthy families in the community. This preference changed slowly over the years, following the establishment of the Burlington Railroad's adjacent north-south mainline in the 1890s, increasing industrial growth around its borders, and the founding of Fairmount Cemetery in south Denver. After several years of Riverside's decline in favor with residents, Fairmount Cemetery Company took over ownership of Riverside Cemetery in 1900. While the cemetery was designated a National Register Historic District in 1992, a steady decline in sales and burials led to a partial shuttering of operations in the summer of 2005.
Today, the cemetery, partly sited in Adams County and partly within the City and County of Denver, has more than 67,000 interred within the 77-acre site and continues to provide a tranquil respite from the surrounding industrial area.
Threat
The threats currently facing the cemetery are significant and compounding. In addition to its unsightly industrial neighbors, the most significant issue it currently faces is the loss in 2001 of its "handshake agreement" to water rights from the South Platte River. Historic accounts documented the difficulty in providing water and caring for the landscape from the outset, prophetically so in hindsight, given the adverse landscape maintenance conditions the property currently faces. The historic landscape has suffered a staggering loss of plantings without supplemental irrigation to augment the low natural precipitation of the region. Turfgrass is all but gone from the property, leaving only weeds and patches of native grass as the primary groundcover.
| | |
| --- | --- |
| | |
In addition, a large percentage of Riverside's formerly extensive canopy of shade and evergreen trees has died from the resulting drought conditions. Over the fall and winter of 2008-2009, several dead trees fell and damaged nearby monuments and a historic private mausoleum. Many more were taken down to manage this risk, but additional trees are in danger of falling during future storms or periods of strong winds. Future collapses could possibly do additional damage to Riverside's extensive collection of artful stone markers and irreplaceable white bronze monuments.
In the summer of 2005, facing a steady decline in consumer interest and sales as a result of the property's failing condition, Fairmount Cemetery Company acknowledged that continued operation of the facility at contemporary levels of service was unsustainable, and placed the property in "caretaker only" status. In this fallback position, previous burial arrangements are being honored, but additional sales and burial arrangements have been largely suspended. This, in effect, has greatly reduced the cemetery's ability to remain a heritage resource for residents seeking burials near deceased family members and ancestors.
Get Involved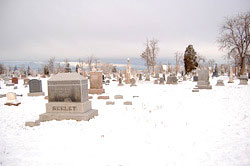 Revitalization of Riverside will require a combination of respect, commitment, and creativity. The cemetery's location along the South Platte River's rich natural areas offers unique recreational opportunities, while its vast cultural and artistic treasures, if preserved and enhanced, could remain a valuable historic park resource. In addition, with a new vision for a more regionally sustainable cemetery, adequate space still exists within the grounds to permit additional burials well into the future, which would allow Riverside to serve the community once again as an active, operating cemetery and vital community resource.
Community interest needs to be generated, cooperative support marshaled, and innovative solutions identified to help stem the decay and return the condition of the cemetery to one of renewed respect for the families interred within. Without concern and help from the greater community, and focused assistance from a coalition of public and private groups and individuals, the condition of the Riverside may well continue its unfortunate decline and keep at risk the significant memorial art and genealogic history it contains. The Friends of Historic Riverside Cemetery and the Fairmount Heritage Foundation are non-profit volunteer organizations dedicated to supporting awareness and preservation of Denver's oldest cemetery. Each offers valuable programs to help stabilize and restore the cemetery, document historic resources, and support research and interpretation of the site's rich history. Volunteers are encouraged to contact these organizations to become involved.
Learn More
Riverside Cemetery
5201 Brighton Boulevard
Denver, CO 80216
303-293-2466
Online Resources
Friends of Riverside Cemetery
Fairmount Heritage Foundation