feature
Pandora Nash-Karner Writes "Where will you find Another Weyerhaeuser, a Recognized Masterpiece"?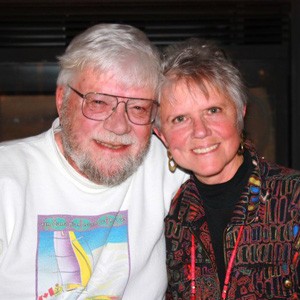 On February 2, 2021, Pandora Nash-Karner, whose late husband Gary worked on Weyerhaeuser, wrote the following letter to Washington Governor Jay Inslee, Mayor Jim Ferrell of Federal Way, WA, and U.S. Army Corps of Engineers Seattle district commander Col. Alexander Bullock concerning proposals to build 1.5-million square feet of warehouse space at the Weyerhaeuser Corporate Headquarters. The Weyerhaeuser complex, which was completed in 1972, was designed by landscape architect Peter Walker, founding principal of Sasaki, Walker & Associates, and architect Edward Charles Bassett, principal with Skidmore, Owings & Merrill. This new construction would result in the clear-cutting of some 132 mostly forested acres on the 425-acre campus.
February 2, 2021
The Honorable Jay Inslee, Governor
Mayor, Jim Ferrell
Colonel Alexander Bullock, Seattle District
Re: Weyerhaeuser Corporate Headquarters
Dear Sirs:
I am writing in the place of my recently deceased husband, a Fellow in the American Society of Landscape Architects, and one of the designers of the Weyerhaeuser Headquarters, to ask that the iconic landscape be preserved and protected. As you know, the site is considered one of the "finest corporate campuses in the world and worthy of National Historic Landmark designation." My husband felt after a 50-year career in Landscape Architecture with the SWA Group, formerly Sasaki, Walker and Associates, the project was ahead of its time in design and inclusionary philosophy of providing a network of pathways for people to enjoy.
When you see a glimpse of the Stature of Liberty, La Sagrada Familia, Central Park, the Eiffel Tower, the Taj Mahal or the Sydney Opera House what are your thoughts? Are you inspired by their majesty, design, historic and cultural significance — the vision of the designers and the policy makers who had the foresight and imagination to create such awesome places for people to enjoy?
In Europe and other places in the world, destroying a cultural treasure is usually unthinkable. In America we desperately need to think of preservation and conservation of our cultural as well as our environmental heritage. In the landscape of our cities, many important designed improvements, built since WW2, are beginning to come under attack by civic agencies and developers. Landmark quality spaces, plazas and parks are being torn down to accommodate larger developments. Lands set aside for open space are particularly vulnerable and are often sacrificed for freeways or commercial malls, or in this case the removal of 132 forested acres to allow for 1.5 million square feet of new development, including warehouses. Warehouses? The argument for acquiescing to demolition is often based simply on the fact that "change is inevitable, and we just have to put up with it". No. The questions should be, "should we put up with it and what do we lose forever in the process?"
There are many areas around the greater Seattle area that could easily accommodate warehouses, but where will you find another Weyerhaeuser, a recognized masterpiece that incorporates Modernism with environmental sensitivity?
I would ask you to consider what we lose forever when we build over this landmark. It is not often we have within our power to save an icon. I encourage you to find other solutions.
Be well.
Thank you,
Pandora Nash-Karner