Landslide
A Penn Station Moment for Postwar Design?
It turns out that all the Section 106 review meetings concerning the former Weyerhaeuser headquarters, described by scholars as "the most important corporate campus in the world," were not just at a stalemate, they were a complete waste of time. On Tuesday, July 27, The Cultural Landscape Foundation ("TCLF") and other consulting parties received a stunner of an email from Lance Lundquist, Cultural Resources Program Manager at the U.S. Army Corps of Engineers ("Corps"), who had been managing the process. Lundquist reported that the Corps had determined it did not have jurisdiction over the section to the campus that had been the subject of all the meetings and that "a Corps permit is not required."
Poof. 
The Section 106 process concerning what TCLF called a "puncture wound" that would be caused by the insertion of two massive warehouses in a heavily forested section of the campus, designed by landscape architect Peter Walker and architect Edward Charles Bassett with Skidmore, Owings and Merrill (SOM), ended abruptly. With it died the building-centric proposal, focused on the iconic SOM structure and selected related views and viewsheds, developed by Dr. Allyson Brooks at the Washington State Department of Archaeology and Historic Preservation ("DAHP") and the site's developer, the Los Angeles-based Industrial Realty Group ("IRG").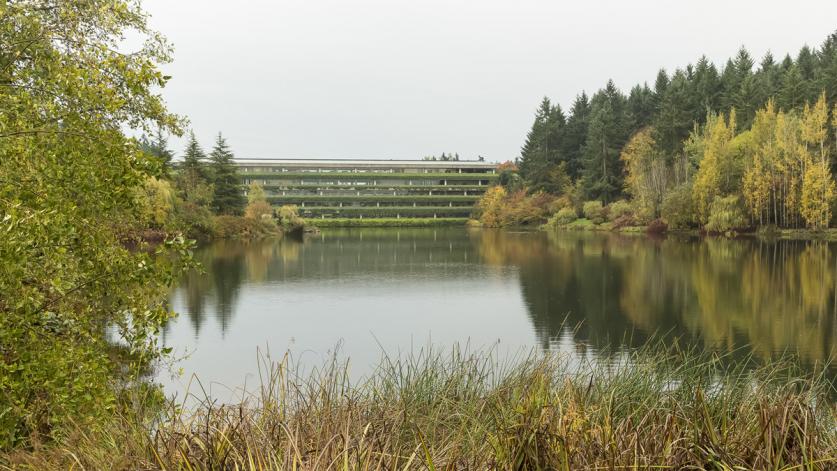 Advocates for the Weyerhaeuser campus started with major disadvantages. Weyerhaeuser sold its campus without any protective covenants or easements. Municipal officials at the City of Federal Way seem unconcerned about its significance, its ecological systems, environmental benefits, and the need for public access having approved the warehouse development. And then, the Corps determined rather late in the game that it didn't have jurisdiction over this section of the campus. 
The demolition of New York City's Pennsylvania Station in 1963 was a shock that galvanized support for the protection of great works of building architecture. It coincided with a growing public awareness of the environment's fragility prompted by Rachel Carson's Silent Spring. As the decade progressed landscape architect Ian McHarg jolted the profession with Design with Nature, the first book to describe an ecologically sound approach to the planning and design of communities.  A year later the Environmental Protection Agency was created. Out of this ethos, Weyerhaeuser emerged as a paragon of the environmentally conscious corporate campus. We have also seen the passage of the Clean Air Act, Clean Water Act, National Environmental Policy Act, Endangered Species Act, Healthy Forests Initiative, and many others.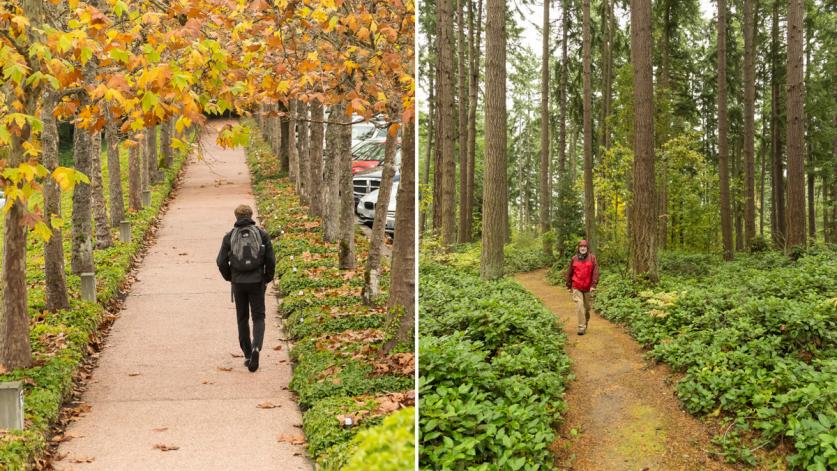 Since then, we've learned more. For example, there's a greater recognition of the sanctity of tribal lands (in Washington State "there 42 tribes, 35 of which are federally recognized that share traditional homelands and waterways"), though there's still a great deal of room for improvement. But things have also gotten a lot worse. Climate change is wreaking havoc in the region. Seattle and the Pacific Northwest this summer baked under an oppressive heat wave that obliterated long-standing records day after day.
The historic preservation profession is no longer about buildings as objects like the former Penn Station. Landscapes are no longer just about nature and ecology but are recognized as complex, intertwined, dynamic systems that are rooted in cultural lifeways that underpin our quality of life.
The City of Federal Way is at a crossroads today. Officials there have given land-use approval for the two massive warehouses, which would be serviced by hundreds of trucks. And three more warehouses are at various stages of review. Is Federal Way really content to replace a unique, rich and culturally diverse site that has long been open to the public with a series of gigantic, generic storage units surrounded by acres of asphalt? Is that the identity the city aspires to?
It's your move Federal Way – what will it be?