Born in West Somerville, Massachusetts, Phillips was an early student in Harvard's landscape architecture program, from which he graduated in 1908. By 1911 he joined the Olmsted Brothers firm, where he worked on the Boston Common. He left the firm after two years and worked in a variety of roles in the U.S. and abroad as an independent practitioner and for the U.S. government. In 1925 Phillips moved to Lake Wales, Florida, where he renewed his association with the Olmsted Brothers and spent the rest of his 50-year career. His work illustrated an understanding of the native Florida landscape, its unique ecosystems, and particularly its plants. Working with private clients and for the National Park Service, Civilian Conservation Corps, and Dade County he created landscapes which have helped define Florida's image. Fairchild Tropical Botanic Garden in Coral Gables is Phillips' best-known work. In twenty years there, he developed tropical plant collections organized by families, arranged along two formal axes with shaded walks and scenic views. His extensive body of work also includes private estates, cemeteries, public thoroughfares, and campus planning projects, including Greynolds Park, Bok Tower Gardens (with Olmsted Brothers), and McKee Botanic Gardens.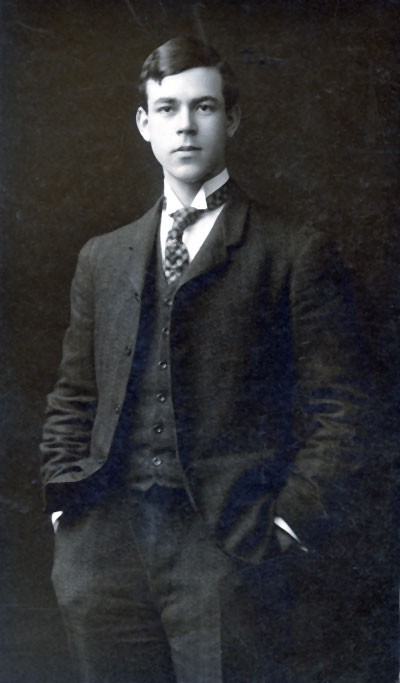 William Lyman Phillips was born in West Somerville, Massachusetts in 1885. He entered Harvard College after graduating from Somerville Latin High School in 1904 then enrolled in Harvard's newly established graduate program in Landscape Architecture in 1908. At Harvard, he built a foundation that would later inform his more than fifty year career in landscape architecture and planning. There, in a class taught by James Sturgis Pray, he learned about Charles Eliot's definition of the purpose of landscape architecture as the "art of arranging land and landscape for human use, convenience, and enjoyment." Phillips shared Eliot's view that landscape architects should be responsible for "the main lines" of the project, and Eliot's advocacy of unity as a dominant principle in which "the site, the scene, the landscape," and the buildings should be studied as one composition.
By 1911, Philips was a member of the Boston Society of Landscape Architects and had joined the Olmsted Brothers firm as an assistant where he was responsible for site work on the Boston Common, as well as for contracts and specifications. He took leave in 1913 to travel across Europe and subsequently was appointed landscape architect for the design and construction of the new town of Balboa, Panama, under the Isthmian Canal Commission, an on-site position he held for the next sixteen months.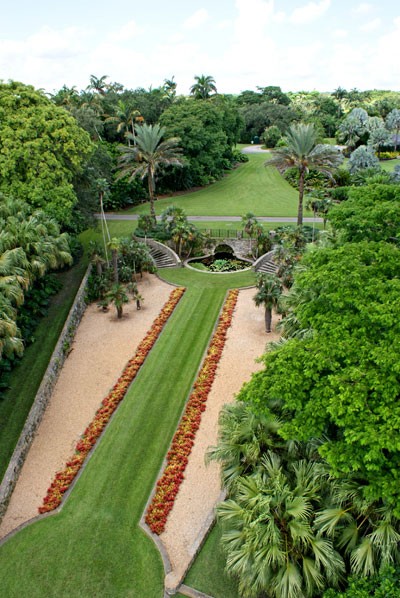 When Phillips returned to Cambridge in the winter of 1914 employment was scarce. For the next several years he worked across the United States then joined the Quartermaster's Corps Construction Division, United States Army at Camp Las Casas in San Juan, Puerto Rico. In 1919 he moved to Camp Bragg in North Carolina where he worked on site plans for Army establishments. Over the next five years Phillips successively practiced in Brookline, Massachusetts; spent a year based in Paris where he worked on American military cemeteries; and finally settled on the west coast of Florida where he planned a new town for the island of Boca Grande. In 1925 Phillips moved to Lake Wales, Florida, where he renewed his association with Olmsted Brothers and began work on Mountain Lake with Frederick Law Olmsted, Jr., who had become the firm's senior partner.
Phillips' collaboration with the firm continued for the rest of Olmsted Jr.'s life and was the foundation for Phillips' long career in Florida where he later worked with the National Park Service, Civilian Conservation Corps, and the Dade County Parks and Recreation Department.
Phillips' interest in the artistic potential of native materials engaged formal planning strategies within a tropical context. He used variety and contrast to heighten the experience of each landscape. At Matheson Hammock, his first coastal park in Miami, he argued for the preservation of significant swaths of mangrove forest, placing rusticated shelters made of local oolitic limestone at the edges of clipped lawns. Against a tropical hardwood hammock, he silhouetted an allée of Royal palms, a formal gesture carefully positioned to produce individual variety within a unified effect.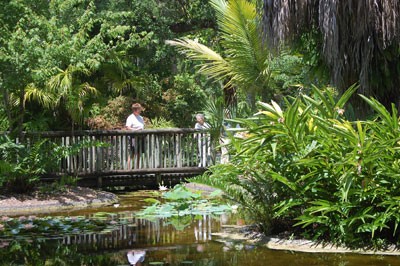 Fairchild Tropical Botanic Garden in Coral Gables represents Phillips' longest association and one of his most significant projects. He developed the original design and remained a consultant there for more than two decades, proving that the tropical botanic garden could operate at a civic scale beyond what had been conceived before. There he developed individual collections of plants based on the site's pre-existing terrain and used the main axes of two geometrically formal spaces – the Overlook and the Palm Glade – to unify the botanic collections into composed memorable scenes.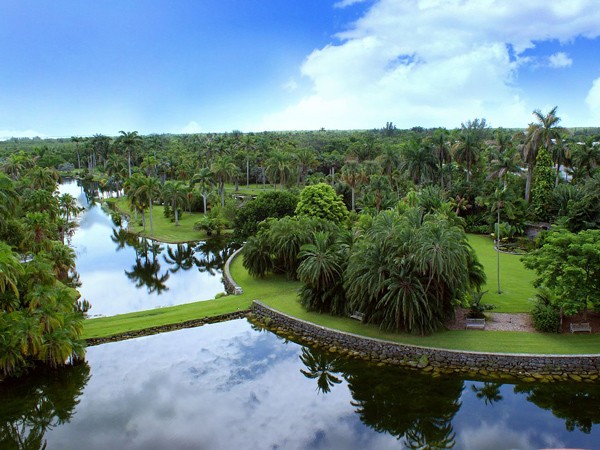 After his work with Dade County concluded, Phillips maintained his association with Fairchild Garden as well as a private practice with numerous public, commercial, institutional, and residential clients. Although his immediate peers recognized the high quality of Phillips' work, Florida's isolation limited his profile in the national arena. He considered offers to return to Boston, but since Florida's tropical plants had become his palette he was reluctant to change his situation. His landscapes, an integration of the   authentic native landscape with exotic elements, came to characterize "Florida" in popular culture. In recognition of his contribution to landscape architecture Phillips was awarded the Thomas Barbour Medal by Fairchild Tropical Botanic Garden in 1950, a medal previously awarded to Ernest F. Coe for his work on the establishment of Everglades National Park.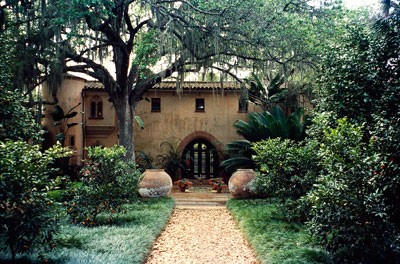 The range of Phillips' Miami work is extensive. He produced iconic scenes, such as the great allée of coconut palms at Crandon Park on Key Biscayne, and more contemplative landscapes, such as the oolitic limestone gardens at the University of Miami and the greens of Woodlawn and Inman cemeteries. His landscapes include hundreds of private homes, businesses, and clubs, including the Indian Creek Country Club and the Biscayne Bay Yacht Club, as well as public thoroughfares, including the Venetian and Rickenbacker Causeways. Across Florida his major works include a Riverfront Promenade for St. Augustine; Bok Tower Gardens and Mountain Lake in Lake Wales; Highland Hammock Park in Sebring; McKee Botanic Gardens in Vero Beach; and at the southern tip of the peninsula, the Overseas Highway to the Keys.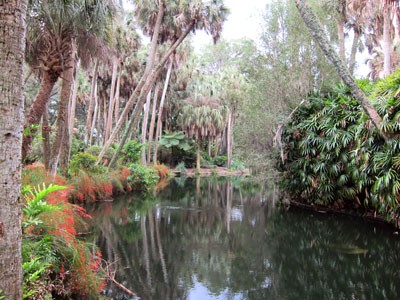 Phillips passed away in North Miami, Florida in 1966.
BIBLIOGRAPHY
Phillips, William Lyman. January 1963.   "Developing a Tropical Garden." Landscape Architecture.   53(2): 119-122.
Jackson, Faith Reyher. 1997. Pioneer of Tropical Landscape Architecture: William Lyman Phillips in Florida. Gainesville: University Press of Florida.
Ceo, Rocco and Joanna Lombard. 2001. The Historic Landscapes of Florida. Miami: University of Miami School of Architecture and the Deering Foundation.