profile
Eric Groft, FASLA, Board Co-Chair
Posted: Jun 17, 2013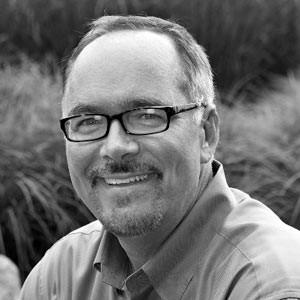 Eric Groft , Principal, Oehme, van Sweden and Associates, Inc. has over twenty-five years of experience in residential, commercial, and institutional work. He is widely recognized as an industry leader in environmental/wetland restoration, and shoreline stabilization/revetment. He frequently lectures on these topics and the work of OvS.
Mr. Groft's design work is centered in New York City, with projects in Connecticut and New Jersey, and includes residential rooftop terraces, gardens, and estates as well as commercial work including the Ritz-Carlton Residences, North Hills, New York; and Americana at Manhasset, a collection of international boutiques along Long Island's "Miracle Mile." He has also worked on many residential properties on the Eastern Shore of Maryland and Virginia as well as the landscape design and perimeter security for the Federal Reserve Campus and the planting for the German American Friendship Garden and Pennsylvania Avenue in Washington, D.C. Other design accomplishments include the U.S. Embassy in Barbados; MacArthur Center, Norfolk, Virginia; South Franklin Circle, Chagrin Falls, Ohio; and Alderman Library Quadrangle at the University of Virginia.
Mr. Groft is a registered landscape architect and Fellow of the American Society of Landscape Architects. He holds a B.A. degree in geography/environmental science from Shippensburg University of Pennsylvania and an M.L.A. degree from the University of Virginia.