profile
Sandra Kulli
Posted: Apr 26, 2021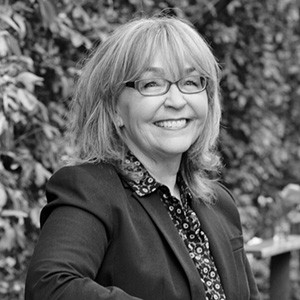 On Instructions for a Life:
Pay attention.
Be astonished.
Tell about it.
Mary Oliver
Fate smiled when she chose for me to be born in LA and grow up in Pasadena, a City Beautiful in both landscape and architecture. To my child's eye, it could have been the Garden of Eden. In Prospect Park we trick-or-treated at homes designed by Frank Lloyd Wright, Wallace Neff, and Green + Green. Caltech, within biking distance, celebrated Bertram Goodhue's eclectic "planted patios and shaded portales, sheltering walls, and Persian pools," which set the foundation for an update that won an ASLA honor award in 2010. Also nearby is the Arroyo Seco, a stream that starts in the San Gabriel Mountains, then makes its way eleven miles into and through Pasadena near the Rose Bowl. We hiked there, explored nature, and advocated for re-wilding the Arroyo Seco.
When time for college came, my nature dream continued at Wellesley, recently described as "s one of the most beautiful campuses in North America. Wellesley's 500 acres include a lake … groves of conifers and hardwoods, and winding paths through open meadows. Stunning brick and stone buildings rise from wooded hills."  
After college, I taught for seven years in elementary schools in poor parts of cities — Dorchester in Boston, East Palo Alto, Watts and El Sereno, in California. "Bleak" understates the educational milieu; think asphalt, concrete, dust, wire fences, and more dust.  Such surroundings stunt the growth and aspirations of children in important ways. By happy accident one year, we proved the point in reverse:  LAUSD overcrowding forced my third-grade class into a temporary bungalow in Griffith Park, and so all our teaching took place outside in the park and at the LA River. Learning, like nature, flourished.
Seven years teaching proved enough. I repotted myself and moved into real estate development, where I've worked for over thirty years. My role is to be a member of developers' project teams that, for example, create a new community. My specialty is advocating for "landscapes of engagement" that enhance the planning and architecture. That advocacy often involves steps that cost money, so that part of my job is convincing the team that the best, great-place-to-live communities can also be the most profitable. That's true, and the best evidence is examples of winning places like these:
It's hard to imagine there were 3,000 acres of untouched pines and scrub oaks in the kame and kettle topography of Plymouth, MA in 1998. The land presented a unique planning opportunity to create "a smart sustainable community."  Building on only 1,000 acres, The Pinehills has become a vibrant community, bringing economic benefits to the town of Plymouth while sharing its public realm with everyone. It is glorious.  
In 2004, Kennecott Land began construction on Daybreak, turning 4,000 acres of Rio Tinto land into a new pattern of growth for the Salt Lake Valley. We created a community with a deep connection to nature and to each other. With the 5-minute walk in mind, we placed parks, restaurants, shopping, schools, offices and light rail within that arc.  Innovative water retention engineering created Oquirrh Lake and the Water Course, both magnetic attractions and community centerpieces with parks, trails and native plantings embracing them. It's a gift to the whole Salt Lake Valley.
Along the way, I brought the best of work home. Like Cliff May's design of a 2-room house with a 5-room garden, our home embraces the outdoors. An orchard of citrus, flowers, and vegetables grows here. And the never-ending zoom meetings happen outdoors under the breezy, bee-humming, bird-chirping pergola.
My work has evolved so that now I only work with developers and cities whose values resonate with mine, creating projects that are good for the world and meant to stay that way forever. Two years ago recognition came: induction into the California Homebuilders Hall of Fame, a signal honor for a person who's not a developer. And I love to take clients, new and old, really, anyone who wants to see what the power of landscaping — when on equal footing with planning and architecture — can do for places like Daybreak or The Pinehills.
Happily, there's been time for pro bono work, chiefly mentoring young, new members of the Urban Land Institute. They bring the power of youthful energy, new thinking, and their own diversity to an important organization that has always been staid, white, and male to a fault. Also time for CicLAvia, where we close the streets on parts of greater Los Angeles several times a year, and people ride bikes, skate, jog and walk through their own parts of town or explore other neighborhoods. These young Angeleno/CicLAvistas are reshaping the public realm in LA and opening my mind to audacious possibilities.
Statement: It's thrilling to join the 100 Women Campaign in support of the International Landscape Architecture Prize. Cornelia Oberlander's leadership in "focusing our attention on what landscape architecture can do to shape the public realm, and to make it good" is something we can all celebrate.
                                                                                    —Sandra Kulli, Explorer. Pollinator. Cheerleader