SAVED: George Washington's Mount Vernon

SAVED: George Washington's Mount Vernon
SAVED: George Washington's Mount Vernon
On Monday, October 15, Dominion Energy issued a statement announcing that it will not build a natural gas transmission compressor station at its Charles County Marshall Hall site, just three miles east of George Washington's Mount Vernon. When plans for the station were announced in June 2018, it became clear that its twin transmission stacks would likely interrupt the skyline directly across the Potomac River from Mount Vernon, a unique and irreplaceable cultural resource whose viewshed inspired George Washington and more than 90 million guests who have visited the site.
The view of the stacks was not the only concern. The compressor station was planned to be built in a Rural Conservation Zone directly adjacent to Piscataway Park, with its trails, meadows, natural woodlands, and tidal wetlands that are home to bald eagles, osprey, and many other species. It would thus have adversely affected cultural landscapes on both sides of the river.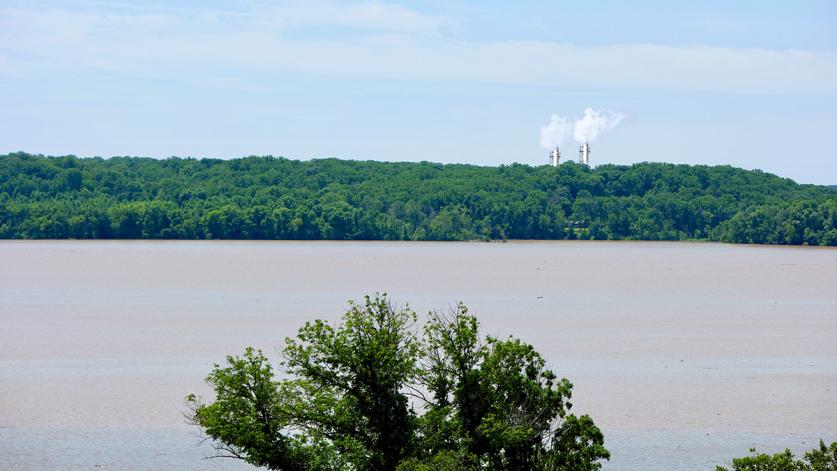 After plans for the compressor station were announced, TCLF officially listed Mount Vernon as an at-risk landscape in its Landslide program, joining a coalition of more than a dozen organizations working to oppose the new construction.
Situated on a hill overlooking the Potomac River approximately fifteen miles south of Washington, D.C., Mount Vernon was the home of the first U.S. president, George Washington, who moved there in 1754. Today, the site is owned and maintained by the Mount Vernon Ladies' Association, a private non-profit organization that has never accepted government funding.