James Burnett, FASLA

President, OJB Landscape Architecture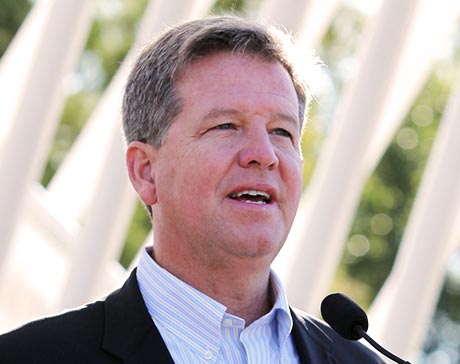 James Burnett founded OJB Landscape Architecture (OJB) in 1989 and has dedicated the firm's practice to creating meaningful spaces that challenge the conventional boundaries of landscape architecture. OJB's design practice conceives original and inventive landscapes within the framework of context and function, mitigating site challenges with creative and innovative solutions. OJB's thoughtful and composed projects have established the firm as a leader in the field of landscape architecture.
In 2015, OJB was awarded with the prestigious American Society of Landscape Architects (ASLA) Firm Award and the Urban Land Institute (ULI) Urban Open Space Award for Myriad Gardens in Oklahoma City.
OJB's work has focused on the rejuvenation of American cities through the creation of unique public park spaces, including Playa Vista Central Park in Los Angeles and Klyde Warren Park in Dallas, the latter the ULI 2014 Urban Open Space Award winner and the recipient of the ASLA 2017 Design Excellence Award. These projects have revitalized their communities, leveraged cultural assets and energized the urban environment. Burnett was the recipient of the prestigious 2016 ASLA Design Medal which honors a landscape architect who has consistently produced a body of exceptional design work over an extended period of time.