Philip C. Henderson, FAIA

President, Circuit Trail Conservancy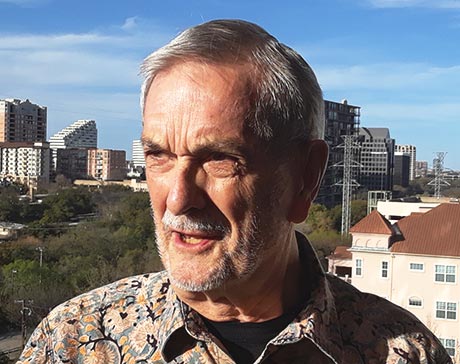 Philip Henderson is president and founding member of the Circuit Trail Conservancy (CTC), dedicated to connecting existing Dallas trails into the 130-mile Dallas Integrated Trail Circuit. CTC's first public-private partnership is building four trail sections to create a 50-mile loop.
Henderson was a member of the steering committee that managed the development of the Oak Lawn Plan, the Dallas ordinance for a fifteen-square mile mixed-use planned development that has guided the redevelopment of Oak Lawn/Uptown for 25 years. As president of Friends of the Katy Trail, he led the planning, funding and construction of the 3 ½ mile trail that the Urban Land Institute credits with stimulating one billion dollars of growth.
In 1955, following Cornell University and U.S. Army service, Henderson joined the staff of Eero Saarinen and Associates, working there during the years Saarinen designed his major architectural achievements. In 1961 he joined James Pratt and Harold Box to found Pratt, Box and Henderson. The Dallas firm had a diverse practice in architecture and urban design, receiving two 25-year awards from the American Institute of Architects Dallas. The North Texas chapter of the modernist preservation group Docomomo celebrated the firm in May 2018 with a symposium on the firm's contribution to Dallas.
Henderson is the 2018 recipient of the Texas Society of Architects Lifetime Achievement Award in recognition of his architecture and urban planning and of his community service leadership, planning production and delivery for Meals on Wheels and services to extend the independence of older Americans. His current practice, Philip Henderson Architect, is focused on mixed-use projects and urban design. Henderson lives in Dallas on the Katy Trail.