Isabel Castilla, ASLA

Principal, James Corner Field Operations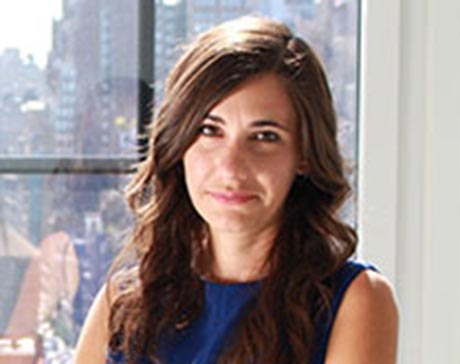 Educated in both architecture and landscape architecture, Isabel Castilla brings exceptional attention to design creativity, detailing, and construction implementation to Field Operations. She is currently the Principal-in-Charge for Dallas' West End Square; Section Three of New York's High Line; Miami Beach's Lincoln Road District; and Phase One of The Underline in Miami, a ten-mile long corridor of parkland, trails, and neighborhood connections.
Castilla was previously responsible for the design and delivery of the ICEBERGS installation at the National Building Museum in Washington, D.C. She worked on Knight Plaza - the connecting public space between the Miami Art Museum (Herzog + de Meuron) and the Miami Science Museum (Grimshaw Architects), and on the master plan and vision for a 128-hectare decommissioned defense site in Australia. Other recent projects include the design of the 15-acre Baker Field, a waterfront park on the Harlem River, New York; the East River Master Plan, a nine-acre commercial and residential development with more than six acres of public open space overlooking the East River in Manhattan with Richard Meier & Partners Architects and SOM; and Surfside Residence, a 14-acre residential estate and gardens on the coastal dune landscape of Nantucket, Massachusetts.
Prior to joining Field Operations, Castilla worked for Toro Ferrer Arquitectos in Puerto Rico on the new master plan for the University of Puerto Rico, Rio Piedras Campus. She has also worked for Wallace Roberts and Todd in Philadelphia, and for Skidmore Owings and Merrill in New York, where she worked on the design of a Four Seasons Hotel in Mexico City. Castilla holds a master of landscape architecture degree and a master of architecture degree from the University of Pennsylvania Graduate School of Design, where she was awarded the faculty Medal for Excellence, and a bachelor of architecture degree from the University of Puerto Rico. Castilla is fluent in Spanish and English.