feature
It Takes One: Jane Fulton Alt
Image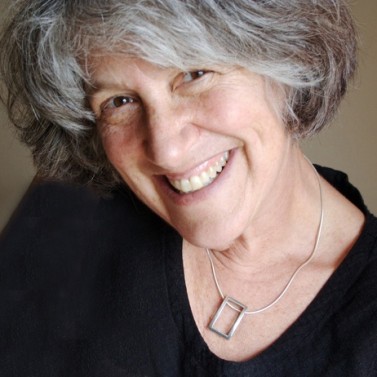 My photographic beginnings were very basic. I was taking a trip to Southeast Asia and needed to learn how to use a new camera. It was through a very gifted photography teacher that I learned about the poetry of photography. Essentially, my photographic explorations have drawn from my life and from asking questions about what it means to be alive. I am also a clinical social worker (of 38 years) who raised a family of three children. Having had the privilege of extensive travel has fueled my inquiry into what is universal to all people, regardless of race, religion, or culture.
Contemplating man's widespread need for love and connection, I have focused on birth and death, beginnings and endings. How do we enter and exit the world?  This exploration has been ongoing and will probably continue until I take my last breath, enriching my life as I continue on this path of inquiry.
Over the past several years I have turned my attention to the landscape, a subject that is not only inexhaustible, but serves as a metaphor for much of what I hold in my heart. I consider myself a bi-coastal photographer, living and working on the shores of Lake Michigan in Evanston, Illinois, and in close proximity to Lake Pontchartrain in New Orleans.
How do you define a cultural landscape?
I suppose I would borrow a general definition of a cultural landscape: "a landscape designed and created intentionally by man."
Explain your work in New Orleans following Hurricane Katrina
In the fall of 2005, I discovered the power of combining my two professions, social work and photography. I volunteered in the post-Katrina relief efforts for two weeks in the Lower Ninth Ward of New Orleans on a program called "Look and Leave," sponsored by the city. After three days of accompanying residents back to their homes for the first time since they had fled, I had a meltdown. I returned to my hotel room and realized I needed to do more. I needed to photograph what I was seeing and hearing in order to be the ambassador for the people I was serving, as a way to keep their needs in focus and their stories alive. It was a turning point in my life as I realized the power of merging both professions. This integration has continued and infuses my work with a potency I had not previously known.
I have returned to the Lower Ninth many times. Summoned, it seems…called back by lingering ghosts of that devastation to mark the Lower Ninth's slow and heroic transfiguration.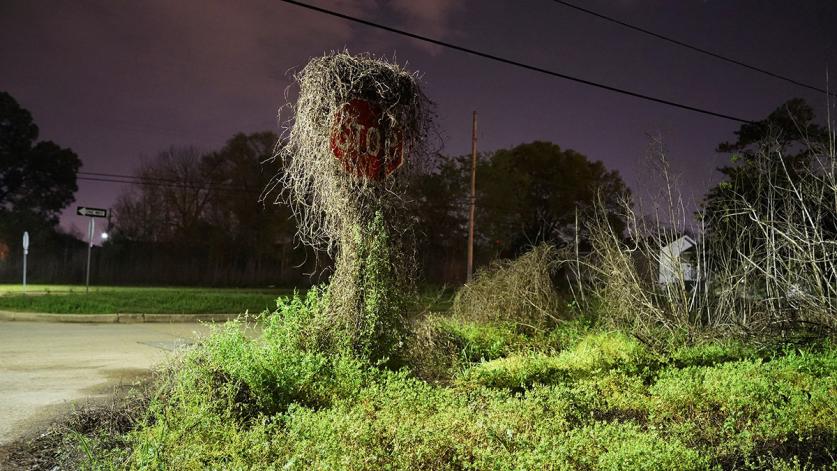 Do you consider your work to be documentary? 
Not in the strict sense of the word. My work is infused with a "sense of place" that blends the physical characteristics of a scene, landscape, or object with the mysterious essence that emerges from gradually and, perhaps, unconsciously inhabiting a place over time. The photograph ceases to become an objective document. Instead, it takes on a particular feeling that is invested with something that is often intangible, revealing a deeper understanding of what lays beneath the surface.
How do you choose the projects you undertake?
I don't choose the projects: they choose me. I am drawn to a subject or project, often for reasons I cannot initially articulate or understand.
Another project of yours, titled "The Burn," involved photographing controlled burns. Is there a theme of capturing creative destruction in your work?
"The Burn" project evolved very organically. It was through an artist's residency that I was able to connect with restoration ecologists who conducted seasonal prescribed burns. I photographed the burns for eight years, drawn to the ephemeral quality of the single moment when life and death are not opposites, but rather parts of a single process to be embraced as a whole.
What role, if any, does written narrative play in your art?
I think text helps to orient the viewer, giving them a reference for understanding the work. That said, I think the photographs can also be seen without the narration, allowing the viewer to independently interpret and experience the work.
What is the message that you would like to give our readers that may inspire them to make a difference in their local landscapes?
Landscapes have incredible power to soothe and heal the soul, as described so beautifully in a poem by Wendell Berry:
The Peace of Wild Things
When despair for the world grows in me
and I wake in the night at the least sound
in fear of what my life and my children's lives may be,
I go and lie down where the wood drake
rests in his beauty on the water, and the great heron feeds.
I come into the peace of wild things
who do not tax their lives with forethought
of grief. I come into the presence of still water.
And I feel above me the day-blind stars
waiting with their light. For a time
I rest in the grace of the world, and am free.
Jane Fulton Alt has donated one of her prints to TCLF's annual silent auction to be held in New Orleans this fall.