profile
Tiffany J. Beamer
Posted: Sep 24, 2019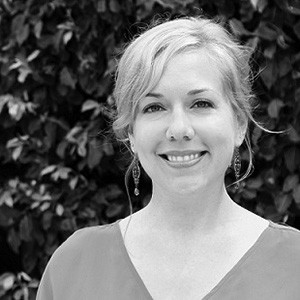 Tiffany Beamer leads OLIN's Los Angeles studio. Her background in art and music inform much of her design ethos, and she believes landscape should be immersive and experienced with all the senses.  Her humanistic approach is evident in her designs working across a wide range of typologies, including urban parks, cultural institutions, mixed-use cityscapes, universities, and federal campuses. Ms. Beamer's notable works include Simon and Helen Director Park in Portland, Oregon; the Carnegie Hall Roof Garden in New York, New York; Plummer Park in West Hollywood, California; and the AIA award-winning Morse & Ezra Stiles College at Yale University in New Haven, Connecticut. Her more recent work includes a renovation of the landscape at the Sportsmen's Lodge in Studio City, California; three major projects in Silicon Valley; a fourteen-acre public park in Guangzhou, China; public engagement and redesign of downtown park blocks in Eugene, Oregon; and an iconic public plaza and mixed-use development in downtown Santa Monica, California. Prior to joining OLIN in 2005, Ms. Beamer earned an M.L.A. at Harvard University's Graduate School of Design, as well as a B.L.A., with highest honors, from the University of Illinois, where she also received an Honor Award from the American Society of Landscape Architects. She is currently a member of The Cultural Landscape Foundation's Board of Directors.
Statement: Cornelia Hahn Oberlander is an inspiration as a brilliant and visionary practitioner and as a leader in the field of landscape architecture. I have had the pleasure to meet her in our offices at OLIN, joined her as a fellow design-studio juror in Vancouver, and have spent time with her in her home. On each of those occasions she was sharp, quick-witted, fun, and welcoming. Cornelia's humanity and warmth are what I think of first whenever I hear her name, and that is a powerful and important legacy. I am forever grateful for the opportunity to know her.
I am making this donation for a few reasons. First, the Oberlander Prize is going to have a huge impact on the visibility of the field of landscape architecture, and I know that The Cultural Landscape Foundation is committed to sustaining the prize in perpetuity. But more than that, there aren't many opportunities to make an impactful gift in the company of 99 other women who share my values and vision for the future of the profession. I feel a powerful camaraderie here. I'm honored to be a member of TCLF's board of directors and to do my part as one of '100 Women' to support the Oberlander Prize for future generations.