A Welcome Addition to Downing and Vaux's Springside

A Welcome Addition to Downing and Vaux's Springside
A Welcome Addition to Downing and Vaux's Springside
In a press release issued on January 16, 2019, the Open Space Institute (OSI) and Springside Landscape Restoration (SLR) jointly announced that the two-acre 'Scraggy Knoll' parcel, once part of the historic Springside estate in downtown Poughkeepsie, New York, will be permanently protected from development. The newly purchased parcel abuts what is today the eastern boundary of the twenty-acre property that remains intact from the original estate. Designed in 1850 by Andrew Jackson Downing and Calvert Vaux for Mathew Vassar, a prominent local brewer and founder of Vassar College, Springside is among the very few largely intact landscapes by Downing in the nation. SLR's purchase of the Scraggy Knoll parcel was made possible by a $16,000 grant from OSI, which capped fundraising efforts that had been underway for some time.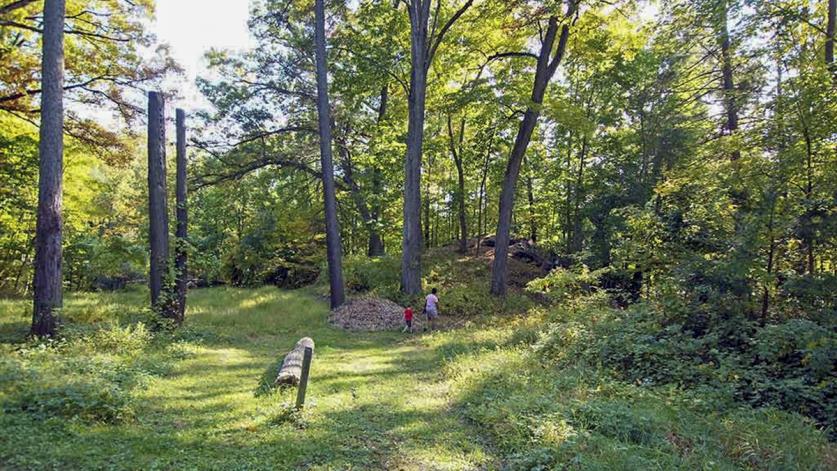 In 1850 Vassar purchased a portion of the Allen family farm, hoping to establish a rural cemetery on what was then the outskirts of Poughkeepsie. To improve the property, he hired Downing and his partner Calvert Vaux, the latter having come to America from England to collaborate with Downing that same year. The cemetery venture soon fell through, and the 45-acre Springside landscape was then conceived as Vassar's private ornamental farm, which included looping carriage trails, meadows, hills, dales, and a pond—in essence a demonstration of the ideas expressed in Downing's Treatise on the Theory and Practice of Landscape Gardening, published in 1841. Downing worked on the design of the estate until his untimely death in 1852.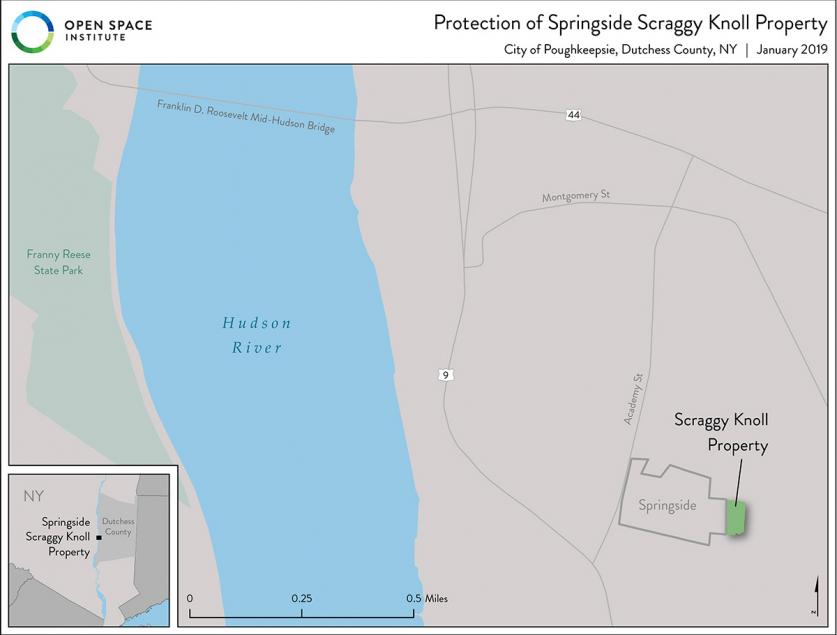 The non-profit SLR was established in 1986 by members of the Poughkeepsie community who had come together to successfully avert the construction of condominiums on the Springside estate, officially acquiring a deed to the property in 1990. SLR has repaired several of the site's historic architectural features, cleared away acres of secondary growth that had obscured the original design of the landscape, and developed an extensive interpretive walking tour of the site. The newly acquired Scraggy Knoll parcel will be integrated in the ongoing programming. Now visited by thousands of people annually, Springside was named a National Historic Landmark in 1969.