Artist Joyce Kozloff on MARABAR's Place in the Feminist Art Movement (2020)

MARABAR Letters of Support
Artist Joyce Kozloff on MARABAR's Place in the Feminist Art Movement (2020)
Artist Joyce Kozloff on MARABAR's Place in the Feminist Art Movement (2020)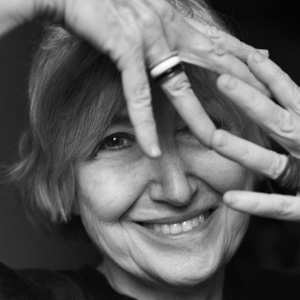 On May 10, 2020, Joyce Kozloff, cartography based artist and author, wrote the following letter to the D.C. Historic Preservation Review Board (HPRB) concerning plans that would demolish the sculpture MARABAR at the National Geographic headquarters in Washington, D.C. Completed in 1984, MARABAR is the work of celebrated artist Elyn Zimmerman, who recently spoke with TCLF about her career and the National Geographic commission in particular. After officially listing the National Geographic headquarters in its Landslide program for threatened cultural landscapes and landscape features, TCLF also requested that the HPBR revisit the case in light of information that the review board lacked when it rendered its initial decision.
To Whom It Might Concern:
I have been following the articles about the potential destruction of Elyn Zimmerman's artwork, "Marabar," with great sadness. As a fellow public artist, I have known this piece since its installation in 1984. It was widely publicized and discussed, and I visited the site when I was in Washington. The early eighties was a wonderful time for women artists emerging in public art. There were opportunities in this new field when galleries and museums were not open to us. Many of us had been active in the feminist art movement during the 70s, developing group art projects, publications, exhibition spaces, and educational institutions. Working collaboratively and for a broader public were natural and exciting developments. There was a lively discourse about the blurring boundaries between art and architecture, and women artists were playing an active role on teams with architects, planners and designers. Elyn Zimmerman was one of those artists, and "Marabar" was an early, signature piece. It is as strong and beautiful now as it was then! I see no reason why new plans for the building could not accommodate to it - in fact, it should be highlighted and dramatized. Please add my name to the list of those who have written in support.
Yours,
Joyce Kozloff
152 Wooster St #4B
New York, NY 10012
www.joycekozloff.net