Landslide
Nat Geo's Plans to Destroy MARABAR Put on Hold
On Thursday, May 28, 2020, the District of Columbia Historic Preservation Review Board (HPRB) met to discuss MARABAR, the widely acclaimed (but currently threatened) site-specific sculptural installation by artist Elyn Zimmerman, which is located in the main plaza on the campus of the National Geographic Society (NGS). A proposed renovation of the plaza would lead to the demolition of the artwork. And in fact, on August 1, 2019, the HPRB approved the renovation plan in a vote of 7-0. On March 31, 2020, TCLF launched a campaign to prevent the artwork's demolition, asserting that the plans put forward by NGS' architects, Hickok Cole, did not adequately address the impact on, and import of, MARABAR.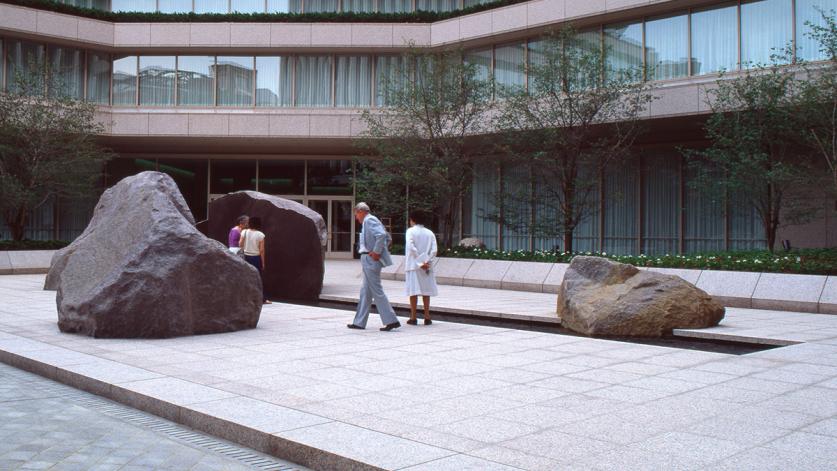 In a May 22, 2020, letter, NGS' attorney Carey Kadlecek, with Goulston & Storrs, stated that "NGS was forthcoming in its plans to remove MARABAR, " but he also wrote that "[T]here was no need for NGS to specifically highlight the removal of Marabar beyond any other elements of the existing plaza." Mr. Kadlecek went on to say that "Marabar is not a feature of the Washington built landscape that draws attention." But as TCLF pointed out in its May 25 response, "It is unclear what the phrase "draws attention" means in this context, particularly given the attention the sculpture has drawn from academics and design aficionados in the form of numerous recent letters, sent to the HPRB, indicating that Zimmerman's installation is of considerable import….These and many other recent testimonials, alongside the extensive published body of scholarly literature on MARABAR (which Mr. Kadlecek has neglected to mention) are surely an indication of the sculpture's ability to draw attention."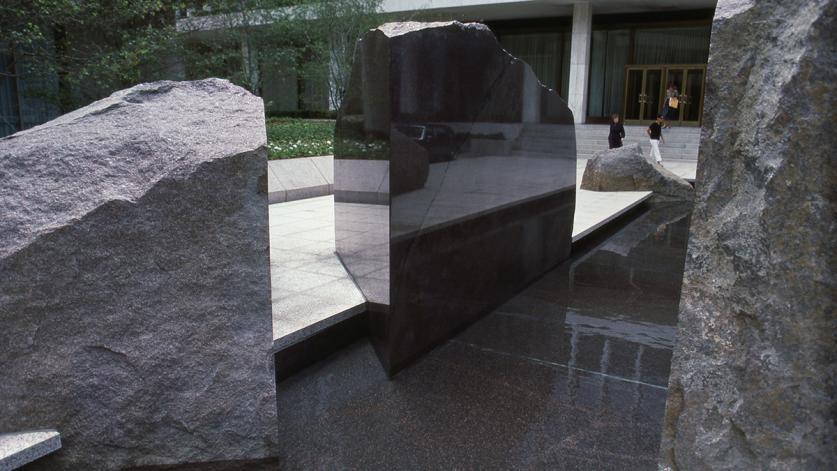 At the May 28 meeting, HPRB Chair Marnique Heath affirmed TCLF's position, noting that the "issue of the sculpture was not raised" by NGS when the project was originally reviewed. Board member Outerbridge Horsey concurred that MARABAR "should have been brought to our attention" by NGS. Citing majority opinion to reconsider the case, Ms. Heath said that NGS should "strongly consider whether the sculpture can remain." The case has thus been reopened and will be reviewed by the HPRB in the near future.