feature
Four Talented Summer Fellows Join TCLF in 2017
TCLF is pleased to welcome four students of landscape architecture to its Summer 2017 Fellowship Program. Margo Barajas is this year's Boasberg Fellow, selected from a diverse and impressive pool of applicants. The prestigious fellowship, now in its sixth year, was established to honor the invaluable contributions that TCLF's Founding Co-Chair Sally Boasberg made to landscape stewardship, patronage, and education throughout her life. Kristi Lin will also join TCLF's Washington, D.C. office, while Marc Ancel will be conducting his research on location in Indianapolis at the landscape architecture firm storrow|kinsella, and Alayna Jordan in San Antonio with TBG.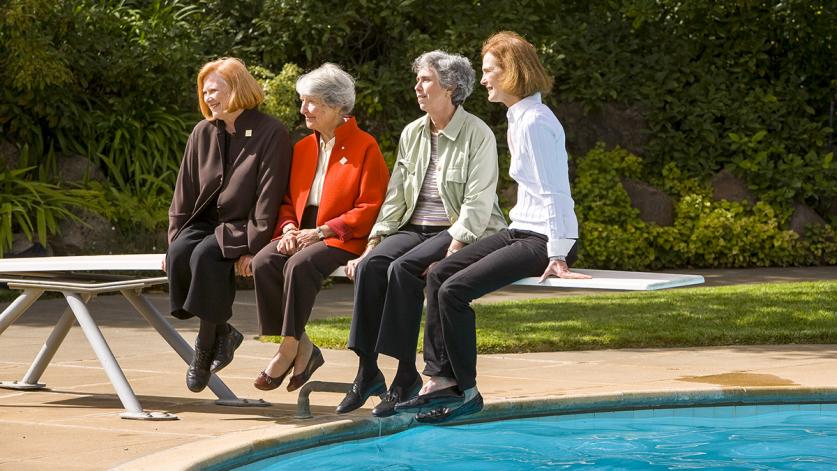 Margo Barajas
As a graduate student in landscape architecture, Margo is proud and honored to serve as TCLF's 2017 Fellow representing Sally Boasberg's commitment to the stewardship of cultural landscapes and her life-long commitment  to educating aspiring professionals. Margo grew up in Portland, Maine and is currently pursuing her Master of Landscape Architecture at the University of Oregon's College of Design. Having received her bachelor's degree in Photojournalism from Boston University and then working in a wide range of professional positions, she brings skills in photography, business, research and writing and a passion for history, landscape and design. Margo hopes to return to the East Coast and practice as a landscape architect when she completes her education, and feels that her experience at TCLF will expand her knowledge and understanding of landscape design principles and the influential practitioners that have shaped our shared landscape heritage. "By gaining a better understanding of the past I hope to become a better designer," says Margo. "Documenting complex sites in a concise and efficient manner will teach me to interpret and design meaningful landscapes."
Margo will work closely with TCLF and National Park Service staff on upcoming initiatives, including developing content for the What's Out There Cultural Landscapes Guides to Richmond, VA (Fall 2017) and Baltimore, MD (Spring 2018). She is delighted to spend her tenure as a Boasberg Fellow in residence in the Boasbergs' beautiful Cleveland Park home, which includes Sally's renowned garden.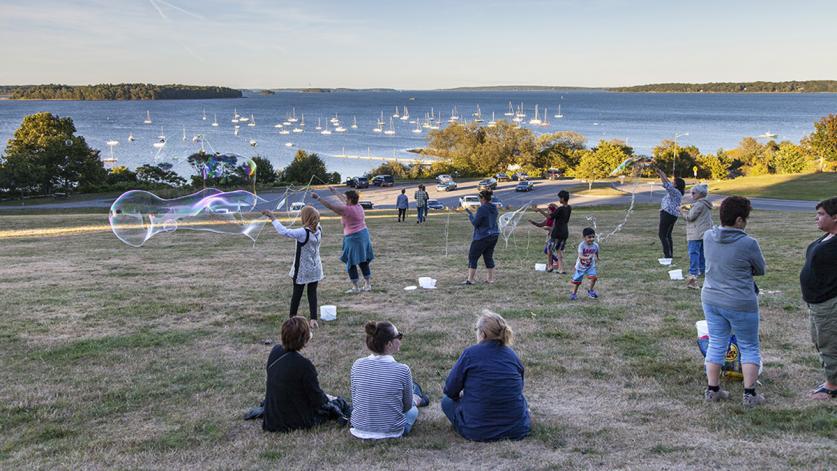 Kristi Lin
Kristi comes to TCLF with related experience at the National Park Service Olmsted Center for Landscape Preservation, the Delta Protection Commission, and through her work as an undergraduate researcher. The granddaughter of Japanese-American citizens interned during WWII, Kristi discovered her passion for cultural landscapes and social justice while visiting Manzanar National Historic Site, a former internment camp in California (now a unit of the National Park Service). As an ambassador with the UC Davis Asian American Studies Department, Kristi organized student tours to Manzanar in order to facilitate cross-cultural dialogues about our nation's complex past.
Kristi graduated in June 2017 with a bachelor of science in Landscape Architecture from University of California, Davis. She was named a 2017 National Olmsted Scholar Finalist in recognition of her leadership and scholarship. Kristi aspires to become a professor of landscape architecture, and will conduct research for the What's Out There, Pioneers, and Landslide programs with TCLF this summer.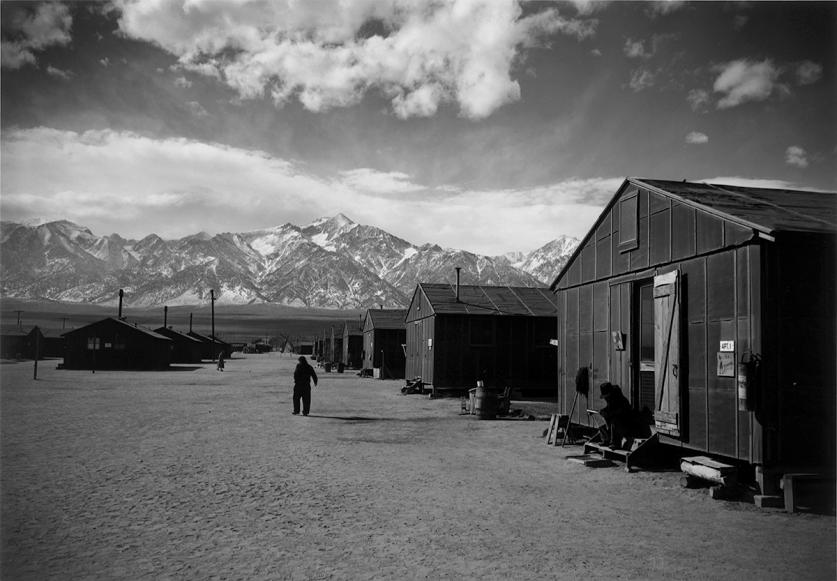 Marc Ancel
A former attorney now pursuing a second career path in landscape architecture, Marc is in the midst of completing his Master of Landscape Architecture at Ball State University. While pursuing his studies, Marc also works as a Graduate Assistant cataloging and mapping content for an Indiana Cultural Landscapes repository, which makes him uniquely qualified to join TCLF and storrow|kinsella in intensively researching, photographing, and writing about sites for inclusion in the forthcoming What's Out There Indianapolis online guide and printed guidebook. TCLF is grateful for the oversight provided by Meg Storrow, FASLA (of storrow|kinsella) and generous support from Julie Donnell and John Shoaf, and the Lilly Endowment Inc.
Marc's interest in cultural landscapes stems from a deep appreciation for the natural beauty of the world around him. Marc explains, "When I decided to move on from my former career, I asked myself, if I could wake up in the morning and do anything, regardless of pay, what would it be? Landscape architecture was the answer for me. It is my hope that the work I do can shape the world around me in a way that is both aesthetically pleasing and interesting, but also is functionally appropriate both for its users and for the environment."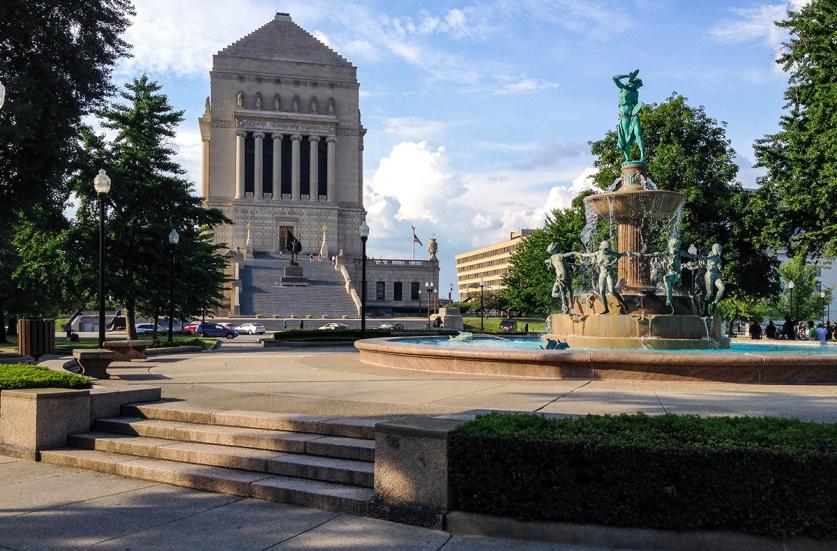 Alayna Jordan
Working in partnership with TBG in San Antonio, TCLF welcomes Alayna Jordan to her role as Fellow. Alayna will be documenting regional landscapes and composing entries for What's Out There Weekend San Antonio. In 2016 she received her bachelor of arts in Architectural Studies and Historic Preservation from the University of Pittsburgh. Her interest in cultural landscapes is exemplified through her past work as an intern with the National Park Service in Washington D.C., Preservation Pittsburgh in Pennsylvania, and as a tour guide with Doors Open Pittsburgh and for the Chicago Architectural Foundation.
Alayna recently completed a backpacking trip in Europe exploring urban landscapes. Her favorites included Parque del Buen Retiro in Madrid, Villa Borghese Gardens in Rome, and Hyde Park in London. Following her tenure with TCLF, Alayna plans to become an architectural and landscape conservator focusing on municipal parks and historic districts. TCLF is grateful to Elaine Kearney, ASLA, (TBG San Antonio office director) who will provide project oversight and to the City of San Antonio who are supporting Alayna's efforts.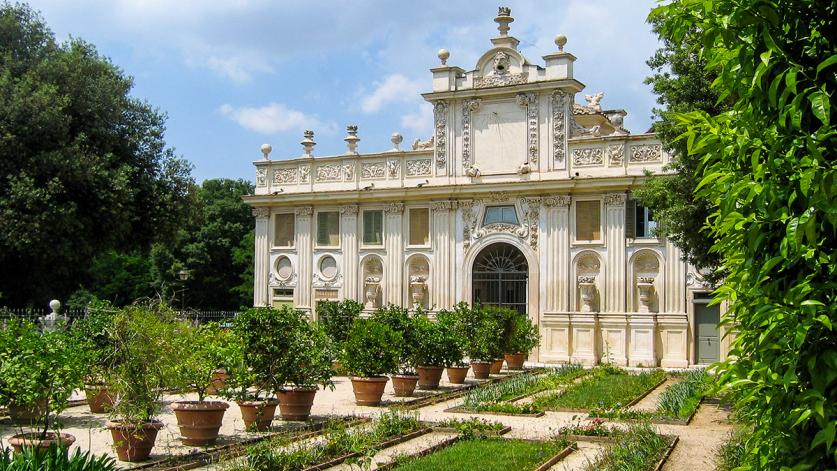 TCLF is committed to providing educational and professional opportunities for exceptional candidates to develop their skills through our Fellowship Program. We look forward to benefiting from the talent, energy and enthusiasm that these individuals will bring to our programs this summer. If you are interested in supporting a fellowship for 2018 please contact project manager Dena Tasse-Winter at dena@tclf.org.