feature
Introducing TCLF's 2018 Fellows
TCLF is pleased to welcome two students of landscape architecture to its Summer 2018 Fellowship Program. Now in its seventh year, the Sally Boasberg Founder's Fellowship was established to honor the invaluable contributions that TCLF's Founding Co-Chair Sally Boasberg made to landscape stewardship, patronage, and education throughout her life. Brendan Ayer was selected among many impressive candidates for this year's Boasberg Fellowship. Meanwhile, Sue Choi will be conducting research and documenting landscapes in Nashville, Tennessee, as a Cultural Landscape Fellow.
Brendan Ayer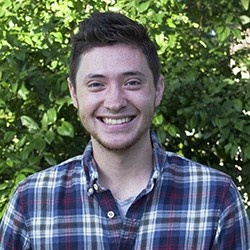 Brendan is honored to serve as the 2018 Boasberg Fellow. Currently pursuing an M.L.A. at The Ohio State University, Brendan holds a B.S. in mechanical engineering and worked for several years as a project engineer focused on compliance with the Clean Air Act. He has also worked as a patent examiner at the U.S. Patent & Trademark Office. Brendan hopes that his time at TCLF will allow him to gain a deeper understanding of the values and motivations behind memorable landscapes. "I have always been fascinated by the diverse relationships and attitudes people have towards their surroundings," says Brendan. "I feel that we can learn a great deal about the values, beliefs, and cultural mechanisms of a population by studying how that population intervenes on the landscape."

Brendan will work closely with TCLF on several upcoming initiatives, including developing content for the What's Out There Cultural Landscape Guide to Baltimore, in partnership with the National Park Service, and the What's Out There San Antonio guide. He is excited to spend his tenure as a Boasberg Fellow working at TCLF's Washington, D.C., headquarters and living at the Boasbergs' beautiful home nearby, which includes Sally's renowned garden.
Suehyun "Sue" Choi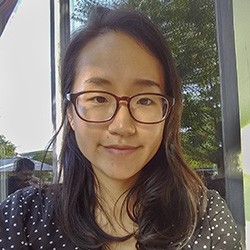 Born in South Korea, Sue has lived in the Nashville region for most of her life and will be conducting research and taking photographs for TCLF's forthcoming What's Out There Nashville guide. Sue graduated from Centre College in 2016 with a B.A. in studio art and is currently pursuing an M.L.A. at the University of Tennessee, Knoxville. Sue has previous experience as a drawing teacher and also served as the advertising director for Centre College's Student Advancement Board. This summer, she is interested in discovering which memories are kept alive in Nashville's cultural landscapes and how people have prioritized them in the history of the city.

TCLF is committed to providing educational and professional opportunities for exceptional candidates to develop their skills through its fellowship programs. If you are interested in supporting a fellowship for 2019, please contact project manager Dena Tasse-Winter at dena@tclf.org. TCLF also has open full-time positions. If you or someone you know is passionate about cultural landscapes, visit our employment page for exciting opportunities.