feature
It Takes One: Asa Eslocker and Harriett Jameson
Image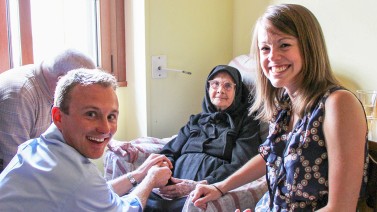 Harriett Jameson and Asa Eslocker are the two filmmakers behind the documentary Landscapes of Longevity, which premiered at the 2014 Virginia Film Festival and won the 2015 Student Award of Excellence in communications from the American Society of Landscape Architects (ASLA). The film explores how certain vernacular landscapes—those of the so-called "blue zones" where the world's longest-lived people are concentrated—foster longer, healthier lives. The researchers now want to collaborate to transform the project into a book.
Can you briefly describe the Landscapes of Longevity project?
Asa & Harriett: Landscapes of Longevity is a documentary film that investigates three landscapes of extraordinarily high life-expectancy—Sardinia, Italy; Okinawa, Japan; and Loma Linda, California—through the narratives of the healthy seniors in these unique cultural landscapes. The film primarily asks what we can learn by studying the characteristics of cultural landscapes with extraordinarily high life expectancy and quality of life. With over 70 million Americans retiring in the next decade, it is essential for landscape architects to explore how we can more effectively design our communities to engender healthy aging. The evolution of U.S. urban planning and automobile-centric building practices have had dire health consequences on the U.S. population, creating a distinctly American "obesogenic environment."
How did you become involved in the project?
Harriett & Asa: We were partners on a few studio projects during our graduate work in the landscape architecture program at the University of Virginia. Winning the competitive Howland Traveling Fellowship was the first catalyst for the project, providing the initial funding for traveling around the world to help this small idea blossom into a full-length documentary film. The project began with a desire to explore the impact of our everyday cultural landscapes on health and well-being. We knew about the "blue zone" locations and that many longevity scientists and demographers were studying the DNA, diets, and other biological factors from these long-living populations. However, no one had ever examined or studied the impact of place, space, daily routines, or landscapes on health and aging in those communities. After winning the Howland Fellowship, we were fortunate to secure other funding and support.    
How did you choose the three landscapes (in Okinawa, Sardinia, and California) that you studied?
Asa: These specific locations are three of the five main "blue zone" locations identified by National Geographic and other international longevity researchers. These three locations also had the strongest foundations of research available regarding prior health data and historical records relevant to this project.
Harriett: Additionally, we were interested in picking three places that had very different cultures, and we liked the idea of including an example, Loma Linda, California, from the United States.     
Can you briefly describe the methodology?
Harriett: The methodology of the project was a combination of cultural landscape studies, narrative ethnography (mapping personal stories), public health research, and film. We were influenced heavily by writers like J.B. Jackson, Grady Clay, Jr., Lawrence Halprin, and Randy Hester, who used the methods of landscape architects to explore how vernacular landscapes shape everyday life and vice-versa. 
Asa: We met and interviewed more than 60 seniors and experts in the three locations, and in most cases gained their trust. They allowed us to shadow them on their daily walks or during their daily routines in their communities. We examined connections between landscapes and longevity through filmed interviews, personal narratives, thick descriptions, daily routines, and spatial practices.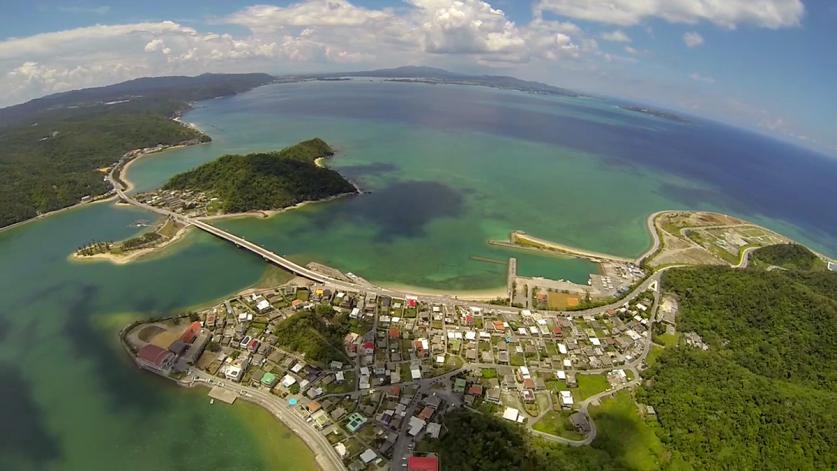 What do you consider to be the most important findings?
Asa & Harriett: For a long, healthy life, it is now widely held that our genetics are only part of the story. Our daily patterns, behaviors, and routines—which are significantly impacted by the environments around us—are the foundation for a healthy life. More than just what we eat or whether we exercise, there are other more holistic aspects of health connected to where and how we live. In each of these landscapes of longevity, we found four key guideposts of health and well-being: (1) Physical Health; (2) Pyschological Health; (3) Social Health; and (4) Spiritual Health. All these factors of health are emplaced in a community and impact the daily routines embodied in the people who live there. We further contend that current urban planning and design practices, along with a disinvestment in public spaces in the United States, have shaped landscapes that are detrimental to health and well-being. Therefore, contemporary designers and planners, as well as citizens, need to be bold in advocating for the design of public spaces that foster healthy routines and catalyze holistic well-being.
What are the specific implications of your findings for the design field?   
Asa: The film concludes with twelve Guidelines for Healthy Design (too many to list here) that surfaced from the research. It ends by asking the question: How can landscape architecture, urban planners, or community members take the lessons learned from these cultural landscapes and apply them to urban design in the United States? The documentary itself is an important vehicle for translating and engaging our work and values to broader audiences. I think more landscape architects and others working in the fields of historic preservation and cultural landscapes should do more to use the power of storytelling and narratives around places and communities.
Harriett: The project bolstered my understanding of the importance of the work that landscape architects do. I think it also helps us broaden who and what we are designing for. If we want to design places friendly to seniors as they age, we need to rethink many aspects of design, starting with, for example, site furniture. If we want to prevent chronic disease, we need to create spaces that encourage healthy behaviors—designs that include both accessible ramps and beautiful stairs, for example.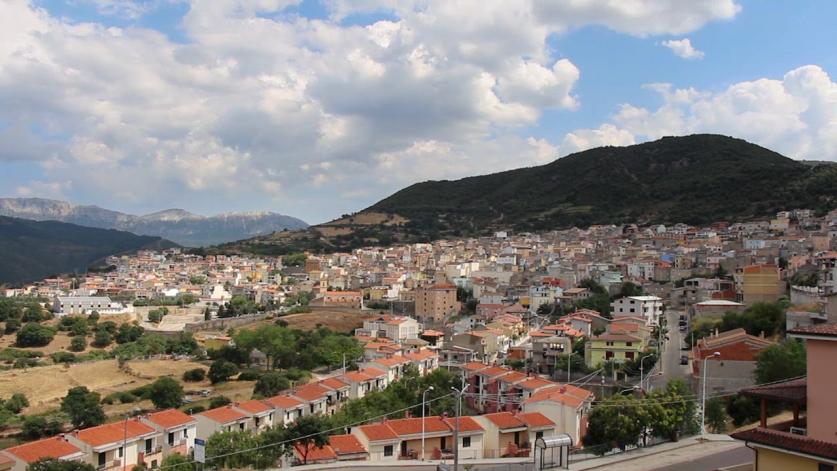 What surprised you most about the project?
Harriett: I was most surprised by the immediate encouragement and understanding we received from those in the health care field. The Medical, Nursing, and Public Health schools at the University of Virgina were incredibly generous with their support of the project. They seemed to understand intuitively the power of our environments to prevent chronic disease.
Asa: Building on those sentiments, I think the reception of the film underscores the importance for landscape architects and designers to harness better, broader communication methods. As a former journalist joining the ranks of landscape architecture and urban design as a second career, I have been surprised that those professions have been somewhat slow to recognize the necessessity of better public exposure, more diversity, and more communication and storytelling methods. The positive feedback, the recognitions from the ASLA, and the number of requests for screenings have shown that the public is certainly receptive. Most recently we received another request to show the film to a group of more than 100 seniors.
How would you like the results of your research to be implemented?
Harriett & Asa: We hope that firms specializing in landscape architecture and/or urban design will use the research to inform how they design, with the goal of creating healthier public spaces. Hopefully, city leaders, real estate developers, and other key decision-makers will see the film and consider the research to be an important wake-up call about the deep connections between public health, daily routines, and urban design.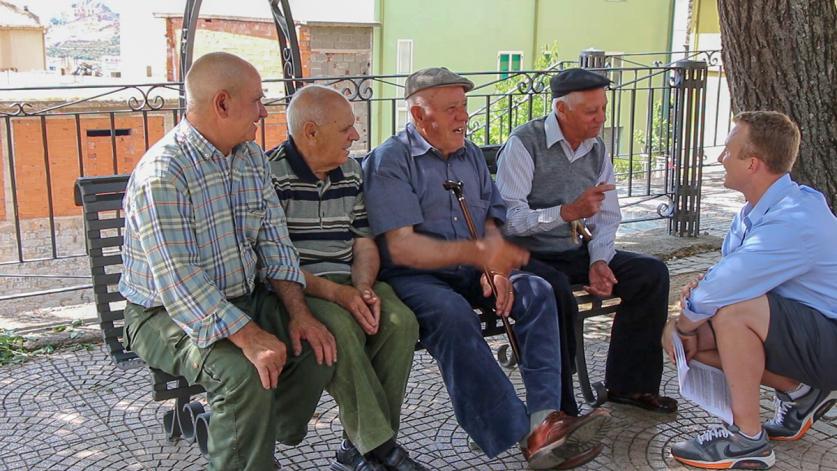 What's next for the project?
Asa: In the short term, there are still incoming requests to present the film, and it's wonderful that it still has "legs" in its original form. In the long term, I hope we can collaborate to update the project, because so much cutting-edge research and health data are emerging from many different fields. I think there is potential for another film (a sequel?), and I hope that we can also create a publication as well. I have hoped that an "angel" donor would see the film and help us explore publishing options.
Harriett: I, too, am very interested in collaborating on a book about the project. Approximately 90% of our material—research, stories, ideas—didn't make it into the film, so we would like to get that out there. Research published since we produced the film makes it even more compelling. Last month, for example, the British Medical Journal published "Failing Health in the United States," a study claiming that life expectancy in the United States has decreased for the second year in a row, mostly in rural areas (that don't have funds to invest in public spaces or sidewalks or a public space culture). Notably, Okinawa and Sardinia are both economically poor, rural areas with little access to health care, yet people there thrive. To me, there is still a lot to learn.
What are you now doing professionally? 
Asa: I'm now teaching part-time in the Urban and Environmental Planning Department in the University of Virginia's School of Architecture. I'm also seeking support for the next phases of the Landscapes of Longevity project, exploring other endeavors (via my LLC at AsaEslocker.com), and growing my greatest project—my family, with three little kids—from our home-base in Charlottesville, Virginia. I'm also hoping to land at a well-aligned design firm that values the potential of this work and values a cross-disciplinary designer and communications strategist.  
Harriett: I'm a landscape designer working at Hawkins Partners, Inc., in Nashville, Tennesee. In my spare time, I am giving talks and working on a project called Delta Terra, which derived from my 2017-2018 fellowship with the Landscape Architecture Foundation. The project was inspired by the Landscapes of Longevity work. The rural Mississippi Delta Region of the United States, where I grew up—and where my family has farmed cotton since the 1820s—has  some of the worst public health outcomes in the country. So the project began with an interest in understanding how landscape could improve well-being in places that have the opposite characteristics of "landscapes of longevity."
Both Harriett and Asa welcome comments and enquiries about the project.